There was an unusual drop of verbal acid in Andi Case's roundup of the financial year for the world's biggest shipbroking firm, Clarksons.
The references by the chief executive to those serving the "dark fleet" of sanction-busting tankers could not be written off easily as sour grapes.
Having recorded the largest profit in the history of the London-based company, why complain about others making money?
Case certainly laid into those shipbrokers who are helping Russia, Iran and Venezuela evade embargoes imposed by the US and European Union.
"So people who think they can ignore the rules and still go out and do business, I say 'more fool them', and I hope they have a lot of sleepless nights and wake up with a knock on the door," he told my TradeWinds colleague Gary Dixon.
He said Clarksons had a very strong sanctions team and a strong policy of not doing this kind of business. It was a "black and white" issue with a "moral" base to it, he insisted.
Fighting talk and backed up with £100m-worth of pre-tax profits on the back of £600m — compared with earnings of £17m on £82m turnover a decade previously.
Who needs to play fast and loose with the rules to make a fat load of money?
And as Clarksons finance director Jeff Woyda added, the penalties on sanctions-busting do not just apply to corporate entities but to individuals too.
Does anyone really want to become entangled with the US legal system?
Buccaneering oil trader
Just look at what happened to Marc Rich, the now-deceased billionaire commodity trader and founder of Glencore, who became a fugitive from US justice after oil deals with Iran as well as with Cuba and apartheid South Africa?
But is it always that simple to know exactly who is behind all shipments, especially if you are a small broker without the resources to fund a sanctions team like Clarksons? And even if you are large, like Clarksons, does Case really know what every one of his 1,800 staff is up to?
Could comments like the ones he has made come back to bite him?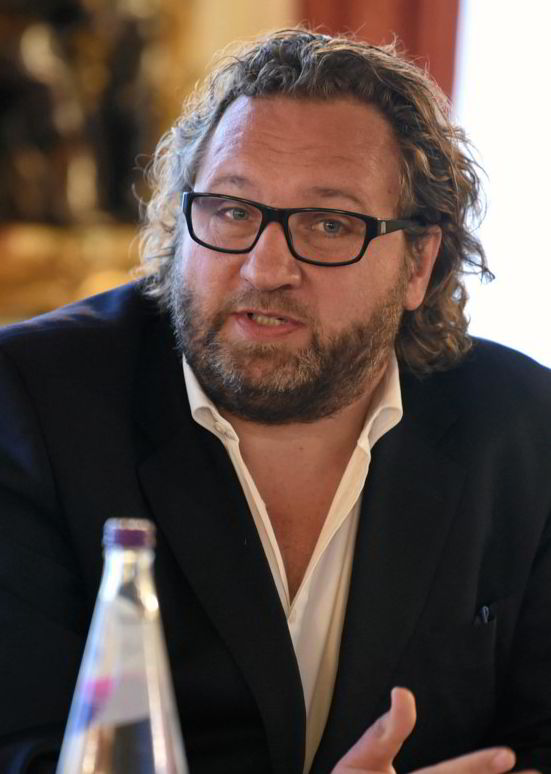 Either way, I applaud him. It's time someone spoke out because this is not just about breaking some rules that you might not agree with. Ships sailing without call signs on are a danger to other craft around them and this could easily lead to fatalities. Case is right, it's a moral issue — even if the politics are complex.
Most in the West — me included — abhor the invasion of Ukraine by Russia. Talk of ridding Kyiv of Nazis is bonkers, although I happen to think Nato's militarisation of Eastern Europe was inept if not provocative.
It also muddies the waters when Qin Gang, the foreign minister of the world's most populous nation and the engine of global economic growth, China, lavishes praise on Russia as he did this week.
The truth is that in the relatively small and insular world of shipping everyone does have a fairly good idea who the Western brokers are that are doing Russia business — and some of the names banded about are high profile.
[Andi] Case is right, it's a moral issue — even if the politics are complex
Case is really having a potshot at some of his rivals. I leave you to decide who they could possibly be but Dubai would be my geographical centre of attention.
So why are some taking these risks? Well, it's the high premium commissions available — and a presumption that they won't get caught.
And it's not just shipbrokers, it is also shipowners — again some with respectable names who have been selling ships into the dark fleet.
Marc Rich — and a handful of others over the years — have been brought to justice but generally we also all know that the maritime world is badly policed.
And one of the reasons why a carbon tax frightens the living daylights out of some shipowners is because it will have to be properly regulated.
Certainly, the phantom fleet is now a substantial part of the maritime world with an estimated 100 tankers working on getting around Russian sanctions alone, according to consultancy Rystad Energy.
Sooner or later, one of the bigger names is going to get brought down by their role in all this.
Sanction-busting shipbrokers know what they are doing and may continue to sleep easy but they are certainly skating on thin ice.