A shipbuilding sector that has suffered mixed fortunes in recent years could become as hot as a welder's flame as the maritime green energy revolution takes off.
On Tuesday, Europe's biggest shipbuilder, Fincantieri, announced that its Vard subsidiary had won a contract to build two more vessels plus two options to service the offshore wind market.
The announcement came hot on the heels of Fincantieri's rather more glamorous float-out of the 3,000-berth cruise ship Queen Anne, constructed for Carnival Corp's Cunard brand.
It's not just the need for a new fleet to serve the renewable energy sector, a bounce-back for the cruise sector, or even providing decarbonised ships to meet climate targets.
It is also a need for existing fleet renewal that will arrive on the back of a building boom in container ships, gas carriers and even car carriers that has been underway for some time.
A big downturn in container freight rates, coupled with new capacity still thundering down the slipway, was expected to put a brake on boxship orders, but shipbroker Clarksons estimates that 37 vessels were ordered in the first quarter of this year — higher than the average for the past decade.
Meanwhile, the cost of secondhand ships across all the main sectors remains at a 13-year high.
French shipbroker BRS predicted last year that shipbuilders could be set for the kind of "super-cycle" of growth experienced in the run-up to the 2008 financial crisis — which, unfortunately, turned that boom to bust.
And that bust led to a drop in the number of active shipyards from around 700 in 2007 to less than half that number in a little over a decade. Now that smaller capacity but growing demand has put profits back on the table for builders.
Market forecaster and advisory firm Maritime Strategies International now predicts annual newbuilding deliveries will rise from 59m gt in the current decade to 72m gt in the 2030s — an increase of 22%.
"Expansion in [shipyard] capacity will certainly be needed in the second half of the decade when we expect a surge in contracting volumes in response to the twin requirements of fleet renewals and decarbonisation efforts," said MSI director Stuart Nicoll.
In fact, companies are being slow off the mark, and my colleagues Irene Ang and Adam Corbett have been closely recording the hum of new activity all around the sector.
China's Dajin Heavy Industries has leased new space at Taizhou Kouan Shipbuilding, while Nantong Xiangyu Shipbuilding & Offshore Engineering has been taking on extra space at Sainty Shipbuilding.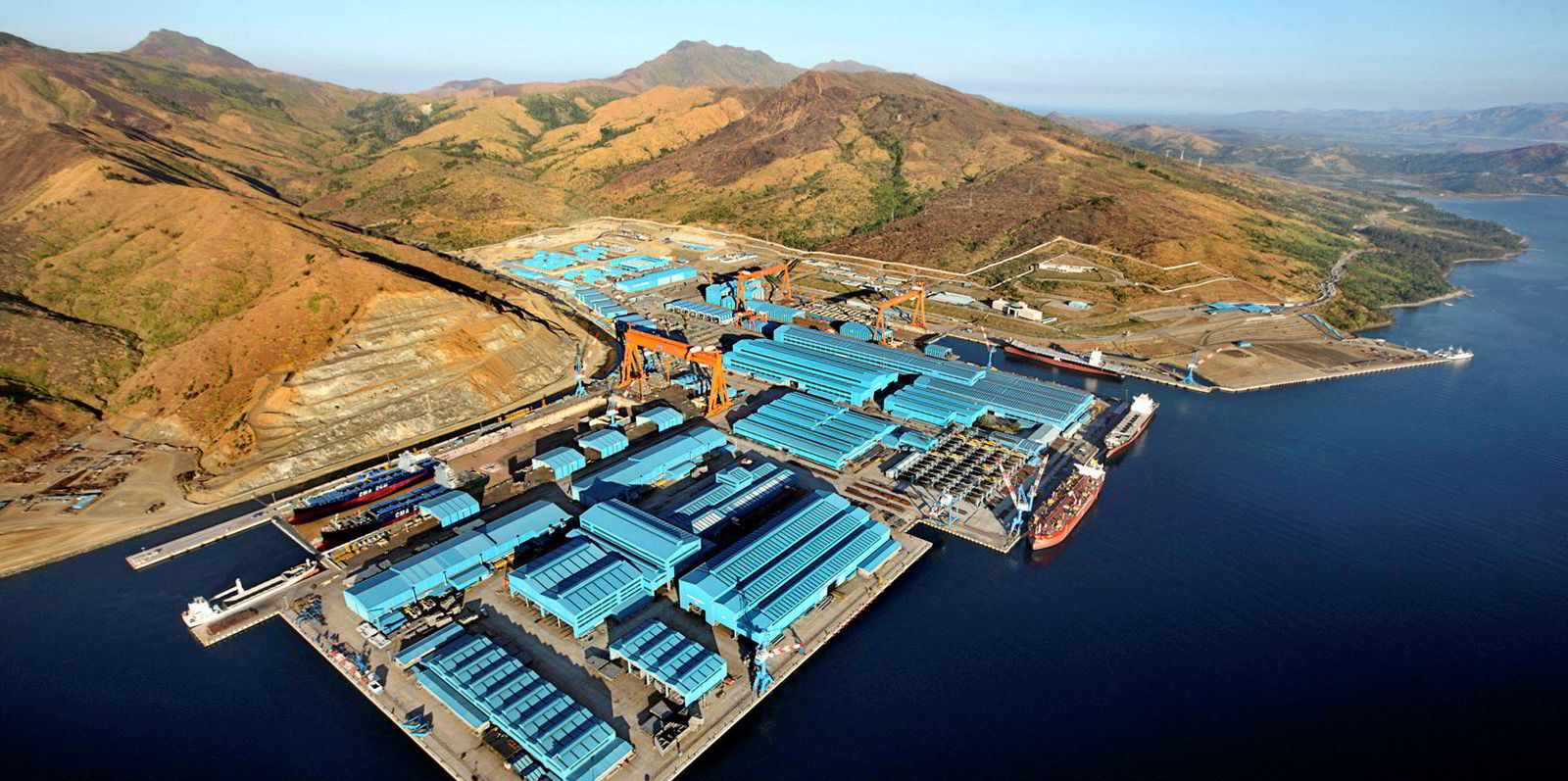 In South Korea, Hyundai Heavy Industries recently hired 750 workers and reopened the giant Gunsan Shipyard, which was built in 2008 but closed less than 10 years later as markets collapsed.
Prime Minister Han Duck-soo said the facility, which holds one of the biggest dry docks in the world, would increase his country's "overwhelming share of high value-added and eco-friendly ships".
Jiangsu Rongsheng Heavy Industries, once the biggest private builder in China but which collapsed in a heap of debt in 2014, is back in action again under the name of SPS Shipyard and boasting a big order from George Economou's TMS Dry.
Hanjin Heavy Industries & Construction — also operating under a new title, HJ Shipbuilding & Construction — is back in business too. It has just shared a $1.12bn order from HMM to build two of nine 9,000-teu methanol-powered container ships.
Class society DNV estimated 35 methanol-fuelled vessels were ordered last year and it expects more in 2023 alongside the most dominant "new fuel", LNG. DNV said 222 LNG-powered vessels were ordered last year.
Meanwhile, the rebranding of major players that have struggled out of the past downturn goes on. South Korea's Daewoo Shipbuilding & Marine Engineering is to become Hanwha Ocean, while Singapore's Sembcorp Marine — now merged with Keppel Offshore & Marine — becomes Seatrium.
It spells the end of some iconic shipbuilding names. But new names, and often new owners and executives, look set to benefit from good times ahead.