By the numbers, last year was not the best year for Chinese lease financing. But it was the second best, according to analyst and financial broker James Chen (Chen Cheng).
Chen has been tracking the ever-growing lease finance sector for over a decade during which it has come to dominate the industry.
In general, Chen's annual questionnaire-based surveys of major Chinese financial leasing companies show that the Covid period has been kind to Chinese ship finance.
In 2019, ahead of the virus, the sector's total drawdown of $16bn had been a record-breaker. In the crisis year of 2020, it barely dipped to $15bn — in part supported by deals inked the year before, but still robust.
By 2021, the markets had seen that a pandemic is not necessarily bad for shipping demand, and shattered the old record with a new high of $19bn. But 2022 held up pretty well in the freshly tallied figures, dipping by a mere billion to $18bn.
By the numbers, not a bad year.
By any other measure, 2022 was an utter and living hell for Chinese lease financing.
Ten stars of Chinese ship finance have been "taken away" by enforcers from the Communist Party's Central Commission for Discipline Inspection (CCDI) since January 2022. They include the very top names of Chinese ship finance, including heads of shipping and former heads at ICBC Leasing, Bank of Communications Financial Leasing and Minsheng Financial Leasing.
The first to go, Li Li, the former Export-Import Bank of China shipping boss, was synonymous with Chinese money for a generation of foreign shipowners.
The second was Chen's boss, Wang Wei (Eric Wang), a former CExim staffer under Li.
Since 2011, Chen has issued his annual report under the name of Wang's Smarine Advisors. But the well-connected consultancy is apparently no more, and Wang's former colleagues in China and Europe have made new plans.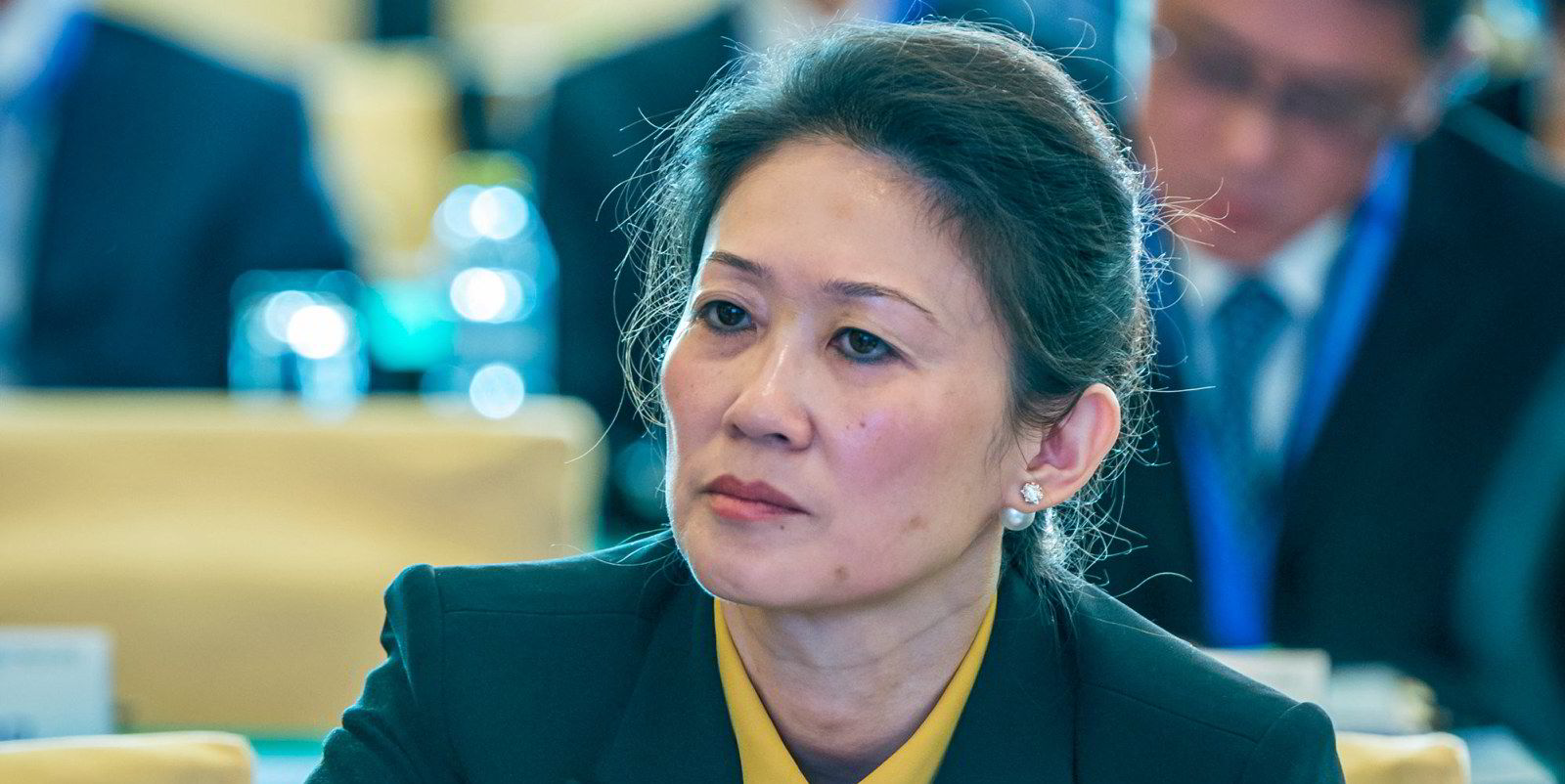 Rumours abound on what may have been the background for the still-ongoing round-up of ship financiers, but one thing is almost certain: we will never be shown the evidence. Maybe not even be told which deals are suspect.
Press coverage of CCDI investigations of Communist Party members normally interprets allegations of "serious disciplinary infractions" as financial corruption, and that is the way the party under strongman Xi Jinping wants them to be read.
But large transactions in Chinese state-owned enterprises can hardly happen without the involvement of high Communist Party cadres, whose off-the-books financial support networks may be the actual targets, while businessmen obliged to them are only the visible casualties.
We will never know. The opaque, extrajudicial CCDI procedure is not subject to review by any court. The party takes away, judges and punishes its own, and then instructs the courts about how to treat them.
The court process that then generally follows the ordeal of an internal Communist Party investigation is not the sort in which the outcome is in much doubt, or whose evidence and reasoning will be offered up later for public inspection.
Political purge
Xi's decade-long "anti-corruption campaign" has unquestionably had elements of a political purge. Even in a down-to-earth business such as shipping, its investigations explicitly target not just financial malfeasance but political shortcomings — which definitely include indifference to politics.
That is known to be the case with CExim's Li.
In January, after stripping her of Communist Party membership among other penalties, and passing her case on to the courts, the CCDI issued a document summing up her case. It was released on Chinese social media and reported by Chinese shipping news source E-World Ship.
Without mentioning any deals or clients, the CCDI enforcers accused her of accepting bribes, misusing company funds, channelling ill-gotten gains through her spouse, and things like distributing expense allowances liberally to staffers.
Perhaps more gravely, they also accuse her of being a bad Communist. As party secretary in her CExim divisions, she was "two-faced", and insincere about her duties in "Party construction". She toed the party line in political study sessions, but back in her office, she privately revealed other attitudes and opinions.
Outsiders with an interest in Chinese ship finance may be tempted to assume they know roughly what happens in a commission-based finance sector when accusations of this type surface.
But we would do well to remember that part of the evidence in these cases consists of office gossip about whether a banker was possibly not a true Communist.