Washington may look hopelessly divided on most topics, but seizing Iranian oil cargoes has bipartisan appeal. The same day it emerged that Iran seized a Chevron-chartered tanker bound for Houston, Republicans and Democrats came together to urge US President Joe Biden to target more oil and gas cargoes out of Iran.
Reports later emerged that the Iranian Navy's detention of Advantage Tankers' 159,000-dwt suezmax Advantage Sweet (built 2012) followed the seizure by the US of another vessel. Empire Navigation's 159,000-dwt Suez Rajan (built 2011), suspected of carrying Iranian oil, disappeared from satellite tracking data while heading towards the Horn of Africa on a path that was expected to take it to US shores. It re-emerged in the South Atlantic heading north-west.
If Republican senator Joni Ernst of Iowa and Democrat Richard Blumenthal of Connecticut get their way, the Suez Rajan case would be the first of many in what they hope will be a resurgence of tanker and gas carrier seizures by the US.
"We write to call attention to ongoing enforcement gaps concerning Iranian petrochemical and petroleum sales, and call for you to enable the Department of Homeland Security's Homeland Security Investigations office to seize Iranian oil and gas shipments," the senators wrote in a letter to the president.
The duo, who sit on the Senate Armed Services Committee, were joined in signing the letter by Republican senators Lindsey Graham, Marco Rubio, Steve Daines and Jerry Moran; Democrats Margaret Coldwell Hassan, Joe Manchin, Mark Kelly and Ron Wyden; and independent Kyrsten Sinema.
They pointed to the fact that Iranian oil exports increased in 2022, despite sanctions against petrochemical and petroleum sales that they argued are a source of funding for the Islamic Revolutionary Guard Corps' Quds Force and attacks on US citizens and service members.
And they said that after $228m in crude and fuel oil seizures since 2019, the Homeland Security Department had been unable to get its hands on an Iranian oil shipment for more than a year, despite credible leads. They blame the lull in seizures on a lack of resources, with the Treasury Department's Forfeiture Fund balance slipping to $70.9m in the 2022 fiscal year from nearly $287m in the previous year.
"It is unacceptable that a US government programme, which makes the US and its allies safer, provides funds to remediate the victims of terrorism and generates income for the US in a cost-effective manner, has been allowed to languish," the senators wrote.
If reports are true that the US has seized the Suez Rajan, the enforcement lull may have ended even before Ernst and Blumenthal wrote to Biden.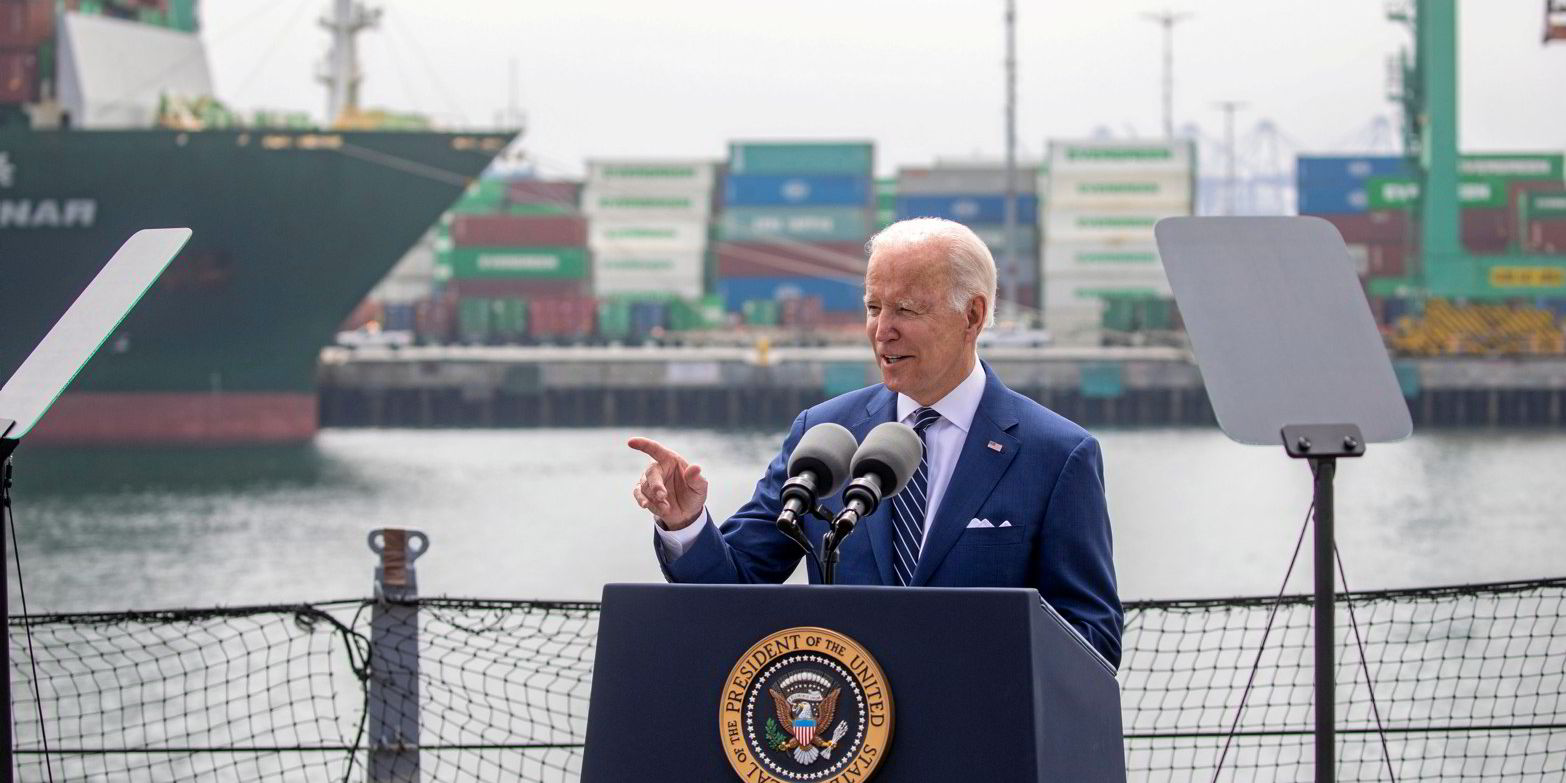 But their letter highlights that tough enforcement of sanctions against Iran through oil seizures is a rare topic that can unite American politicians in intensely polarised Washington.
Talks between Tehran and Washington to restore a sanctions-easing agreement that former president Donald Trump tore up fell apart long ago. However, the Biden administration still appears to be holding out hope that a deal could help tackle advancements in Iran's nuclear programme.
But maritime lawyers have said that as long as restrictions against Iran are in place, enforcement will continue, and no agreement will ever completely throw out US sanctions against Iran.
Ernst, Blumenthal and their Senate co-signatories show a zeal for even more enforcement.
But with Iran's apparent response to the Suez Rajan incident — the seizure of a US-bound tanker — Tehran is signalling that it will respond to US actions by taking its own steps against commercial shipping.
And that backlash will have victims: the men and women who work at sea. The status of the 24 crew members on the Advantage Sweet is unclear. They are bearing the brunt of the brinkmanship over which they have no say.