Shipping companies are reporting their third-quarter earnings, and the term "macroeconomic uncertainty" is being bandied about in reports and conference calls.
But while many see the dark clouds building on the horizon, not all are running for their umbrellas.
For some sectors, the inefficiencies that reverberated through supply chains following Russia's invasion of Ukraine continue to proliferate — to the benefit of shipowners in segments, with longer tonne-miles as a result.
But for others, there are economic worries focused on the two elephants in the room of global trade: the US and China.
The US economy has proven to be surprisingly resilient — where's that recession? — but monetary policy is fuelling concern. Although the US Federal Reserve declined to raise interest rates again in its last meeting, chairman Jerome Powell signalled on Thursday that the hikes may not be over.
"The Federal Open Market Committee is committed to achieving a stance of monetary policy that is sufficiently restrictive to bring inflation down to 2% over time," he said in a speech, referring to the Fed's monetary policy decision-making body.
"We are not confident that we have achieved such a stance."
Property market woes have weighed on the Chinese economy in recent months and customs officials released data that showed a bigger-than-expected drop in exports — a potentially bad omen for global trade.
In an analyst call for container ship owner Euroseas, chief executive Aristides Pittas said economic data shows the global economy is "slow and uneven" as growth remains below recent historical averages.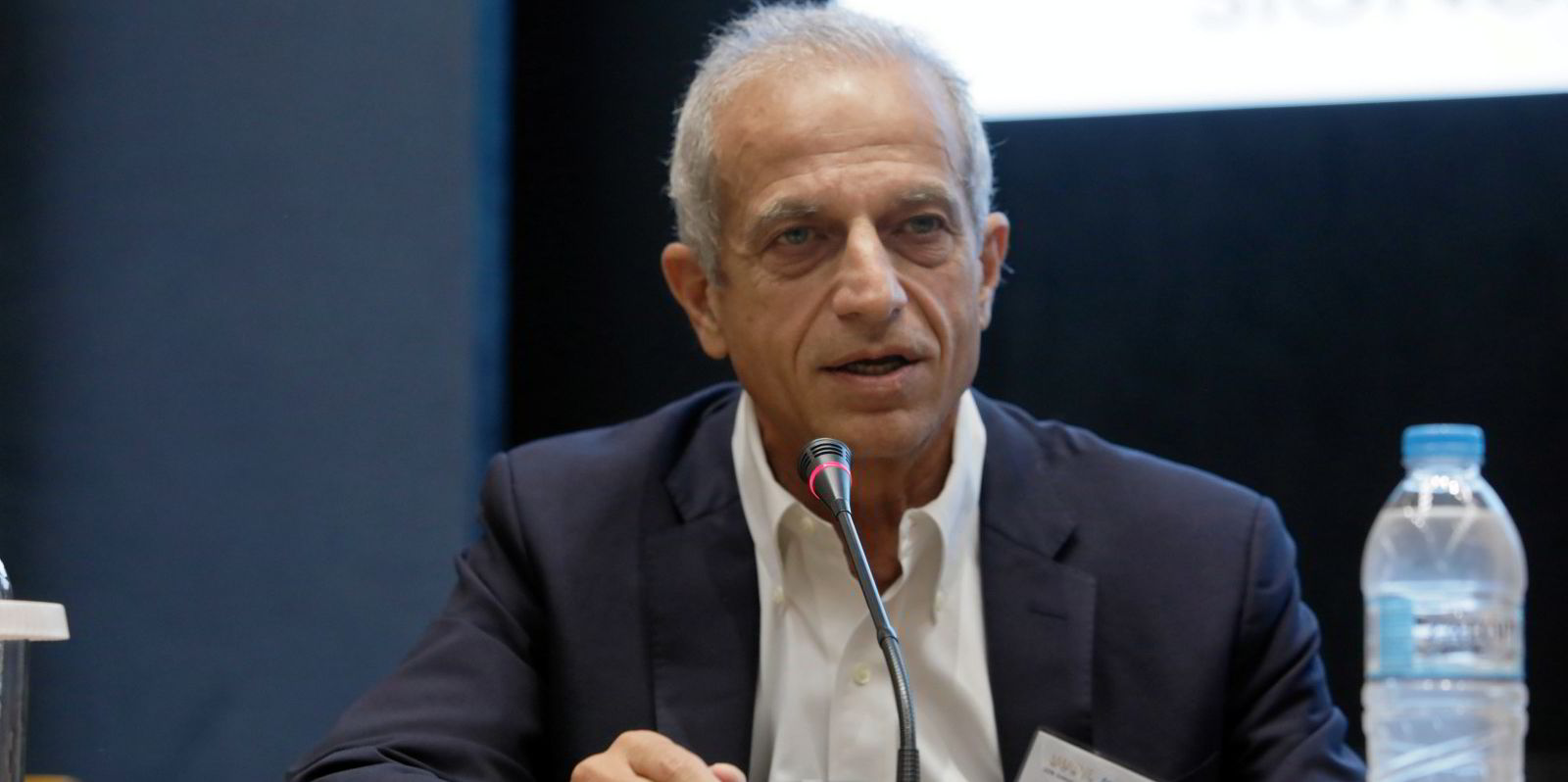 "Slow economic recovery has been dominated by post-pandemic geopolitical shocks, including the war in Ukraine, the latest Israeli-Hamas conflict, US-China relations and the Chinese property sector crisis, as well as the effects of monetary policy tightening to reduce inflation," he said.
But he pointed to divergences in the way the slower economy is playing out, with advanced economies hit harder than developing countries, and the US doing surprisingly well while the European outlook declines.
Insulated from the slump
Tom Lister, chief commercial officer at boxship peer Global Ship Lease, said macroeconomic uncertainty is among the reasons there is no surprise that charter rates in the sector are on the decline, though he pointed out that the company's contract backlog insulates it from the slump.
There is positive news as the outlook for this year's container trade growth has increased from 0.9% to 1.2%, though Pittas said that's still a low figure. And next year, Clarksons' projections show that should recover to 3.8%, he said.
In a conference call for bulker company EuroDry, however, he pointed to a reverse situation for that sector.
Clarksons expects 4.6% dry bulk trade growth this year to drop to 1.8% next year, driven by Chinese demand, and a low orderbook and environmental rules that will reduce vessel capacity.
But Pittas said he does not believe the expected pullback in rates will be as bad as the futures curve suggests.
Product tanker players, despite their exposure to consumer demand for gasoline, seem unconcerned.
"While acknowledging that there are macroeconomic pressures as a result of the high-interest rate environment and uncertainties in the Chinese economy, we believe they are currently outweighed by the positive factors in the tanker markets," Ardmore Shipping chief financial officer Bart Kelleher told analysts.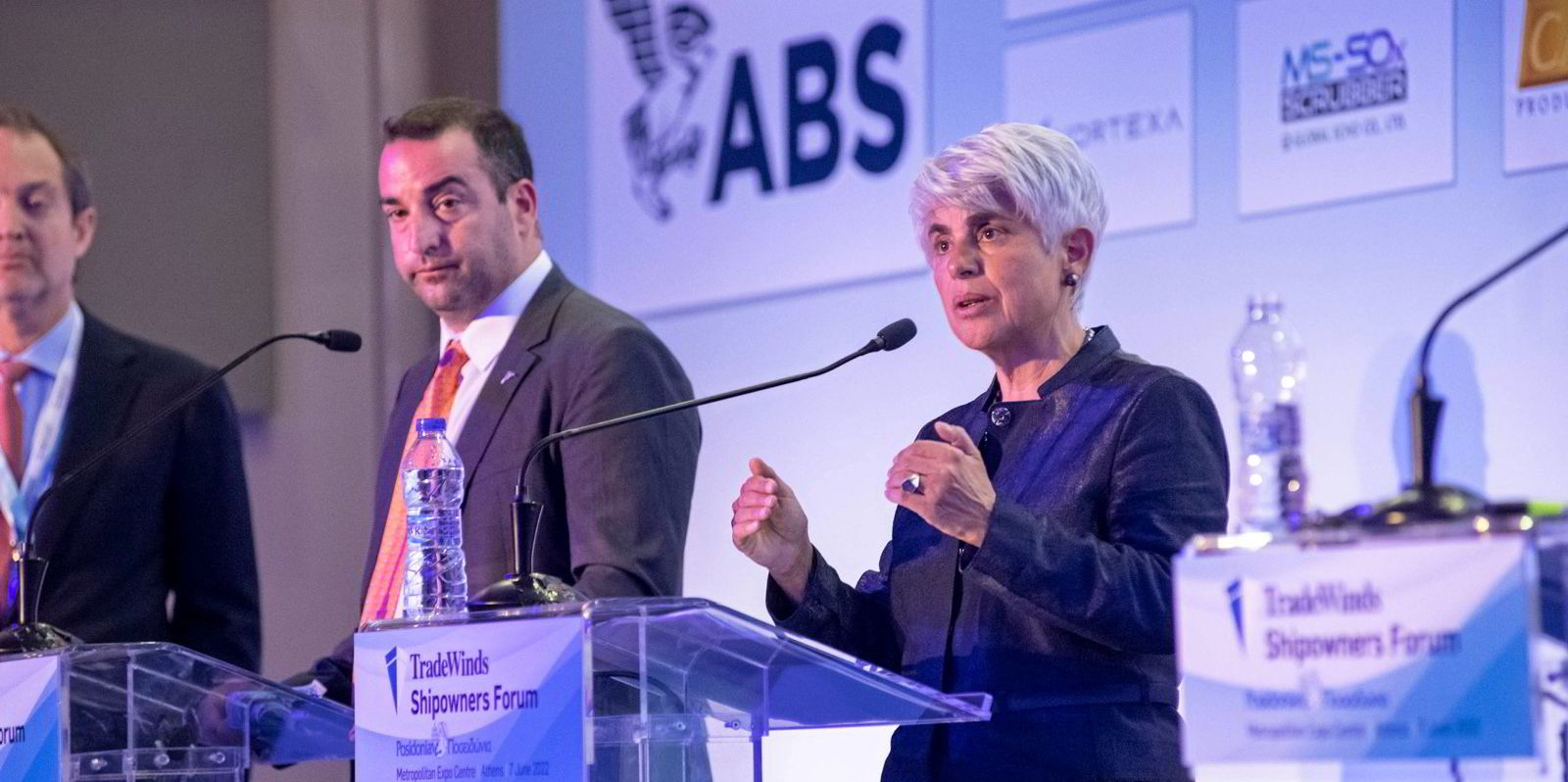 For two shipowners with diversified fleets, economic conditions compete with geopolitical uncertainties as the key reason for concern.
In an interview with TradeWinds and its events division, Navios Maritime Partners chief executive Angeliki Frangou pointed to US monetary policy that includes both the threat of future interest rate hikes and an unprecedented mechanism known as quantitative tightening.
Geopolitical black swan
But she also expressed concerns that the war in the Middle East could expand to the Strait of Hormuz or Suez Canal, creating problems that re-engineering logistics cannot solve.
"Should any of these areas become disrupted, the potential impact will be well beyond what we felt with Ukraine," she said at a Navios Group anniversary dinner in New York.
Asked at the recent TradeWinds Shipowners Forum Tokyo about what he worries about, Mitsui OSK Lines chief executive Takeshi Hashimoto pointed to uncertainty over the economies of the US and China next year.
But that was secondary to his concerns about geopolitics.
"We must be very, very careful," he said.
At least economic woes, and the impact that they have on demand for shipping, are something you can plan for. The next geopolitical black swan may not be.