John Fredriksen has delighted his Frontline shareholders but left other supporters high and dry by choosing to implode the agreement with Euronav directors to put together a new tanker giant.
Who knows whether this shock move was a fit of pique or a calculated financial manoeuvre or a bit of both but it blindsided many — not least myself, who thought the Norwegian would continue a war of attrition with his opponents, the Saverys family.
Barely a week ago, top shipping analysts at Deutsche Bank were urging investors to buy into Euronav on the basis its shares would rise as a tie-up with Frontline looked all but inevitable.
The spectacular leap in the Frontline share price — up 15% on 10 January — was a testament to the relief among shareholders that a long-running stalemate over control of Euronav was not in their interest.
The spike also reflected the fact that Frontline had fallen behind many of its peers, whose share prices had raced ahead on the back of roaring freight rates due to trade disruption caused by the Russian invasion of Ukraine.
Fredriksen lanced a boil on the night of 9 January that had been festering ever since the Saverys family announced a month ago that they had amassed a 25% stake in Euronav.
This made it impossible for Frontline to complete a quick and full merger as it had originally envisaged when it signed an agreement with Euronav last summer.
It is a significant blow to Fredriksen's deal-making reputation as this is the fifth time that he has failed over the past two decades to finally land the mega-merger he had in mind. It is unlikely that will stop him from trying again as he has a firm belief in the benefits of consolidation — as well as his own skills.
But the latest decision to pull out leaves as many questions unanswered, not least for Euronav whose shares lost almost one-fifth of their value on 10 January as the Norwegian suitor left the Belgian-based Euornav bride crying at the altar.
What now for jilted Euronav chief executive Hugo De Stoop, who had backed Fredriksen all the way down the aisle? De Stoop is highly respected inside the company and the wider industry but, effectively, pitted himself against what is now his biggest shareholder, the Saverys family.
His position looks precarious to say the least. Will he walk, will he be pushed? If he goes, how will his own shareholders react? And how will the wider investment community view his loss?
De Stoop insisted on 10 January that his own future was "the least of my concerns", but that is just fighting talk: a holding statement to try to steady the Euronav ship.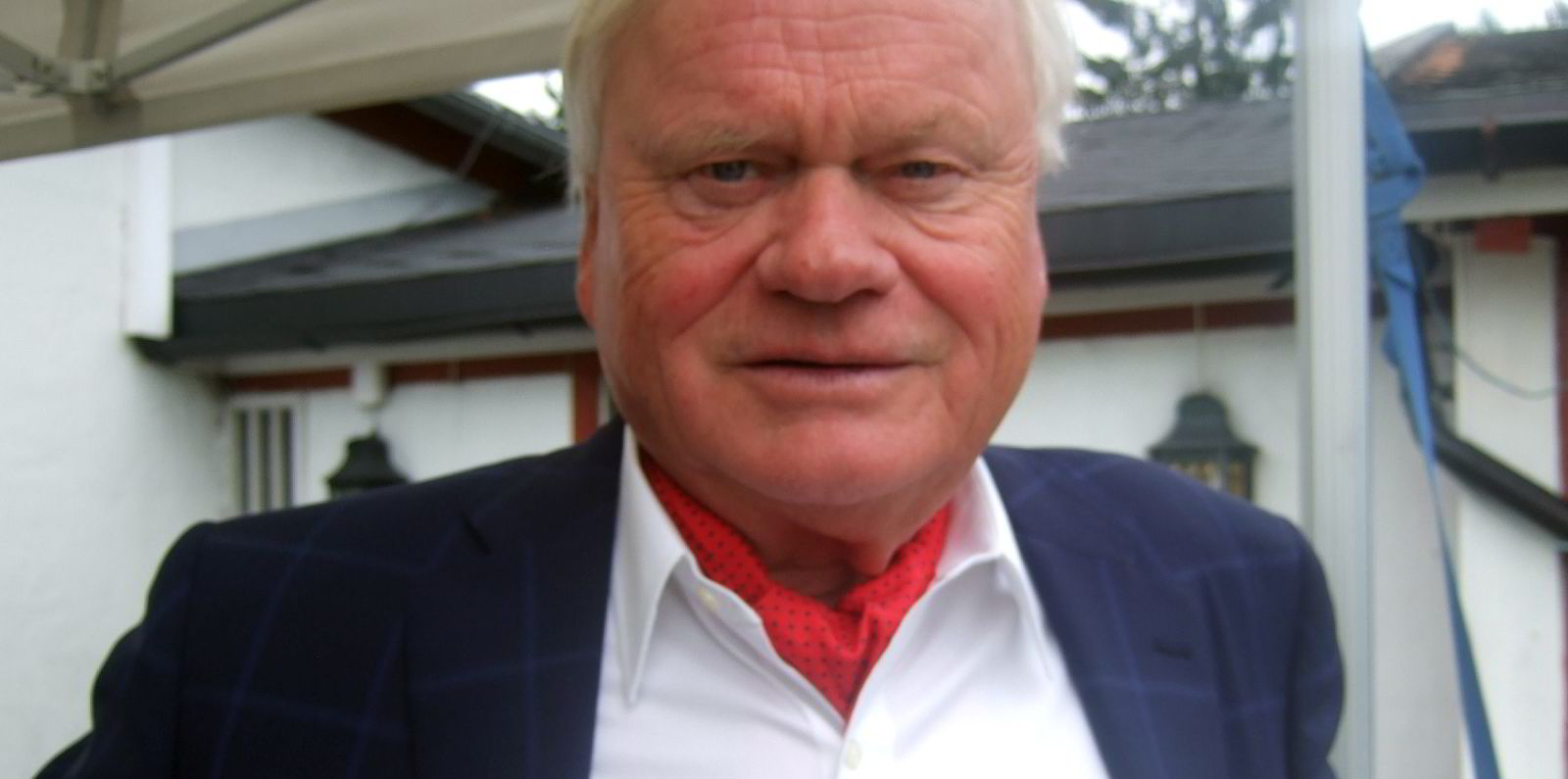 What next for De Stoop?
The Saverys family had an alternative plan for Euronav, which was to merge it with the CMB.Tech business and turn Euronav into a legacy business running tankers into their final resting place as decarbonisation renders them redundant. Will De Stoop really want to go down that road?
Alexander Saverys, the chief executive of CMB, another of his family's key companies, has been leading the charge over Euronav, telling Fredriksen last month that he should "abandon this [merger] madness" and sit round a table to resolve the situation.
The CMB man has got rid of the madness bit, but there is unlikely to be any sitting around the table. You have to think Frontline and Fredriksen's family interests will sell down their 17% stake in due course, unless they want just to further rock the Saverys boat.
Meanwhile, DNB Markets estimated that the Belgian family had spent $620m buying Euronav shares and warned that it risked being left with an illiquid investment in the event of Frontline pulling out. How much of that money was borrowed?
Will the Saverys family also start to sell down their stake once and if the Euronav shares rediscover their value? Neither side comes out of this epic struggle very well, given a negotiated settlement would surely have been preferable.
What matters now is that this bonfire of the vanities is left behind as the tanker market continues to do well. Freight rates have been on the slide in recent weeks but vessel demand remains strong and newbuilding books weak.
Both exhausted tanker titans will want shipbroking group BRS to be right in its forecast of a "golden age of higher earnings" ahead.