Chinese anti-corruption authorities have detained two leading domestic shipping bankers in a widening probe of the country's state-owned financial leasing houses that ship finance sources fear could dampen future newbuilding activity.
Sources said Fang Xiuzhi, head of shipping for Bank of Communications Financial Leasing (Bocomm Leasing), was taken away from his office on Friday.
Under Fang's leadership since 2012, the shipping asset portfolio of Bocomm Leasing is said to have ballooned, reaching $12bn by the end of 2019.
Meanwhile, Fan Qiyong, head of shipping at Beijing-based Minsheng Financial Leasing (MSFL), was dismissed on Wednesday last week and is believed to be in custody over unspecified "discipline violations".
Chinese finance sources told TradeWinds that Fan Qiyong was taken away for investigation by officials of the Yunnan province branch of the Central Commission for Discipline Inspection (CCDI) on or around Wednesday 22 June.
The latest detentions follow the arrests earlier this year of Export-Import Bank of China (CExim) executive Li Li and financial arranger Wang Wei (Eric Wang), a former subordinate of Li Li at CExim before he founded ship finance consultancy Smarine.
TradeWinds reported in January on the cases of Li and Wang, who are both believed to be still in custody.
The arrests were made by the CCDI, which is not a government agency or a court but an arm of the Communist Party, and has been the spearhead of widespread extra-judicial investigations of alleged corruption, especially under Chinese ruler Xi Jinping, such as in the real estate and tech sectors.
Shipping sources told TradeWinds that they were also aware of ongoing investigations at other Chinese ship finance institutions.
Bocomm Leasing's most recent deal was in June. It ordered five woodchip carriers from Cosco Dalian Shipyard on the back of 15-year charters at $16,900 per day to Cosco Shipping Specialised Carriers.
Bocomm Leasing is a wholly owned subsidiary of Bank of Communications and is said to be the biggest ship leasing company in China with assets across all ship types.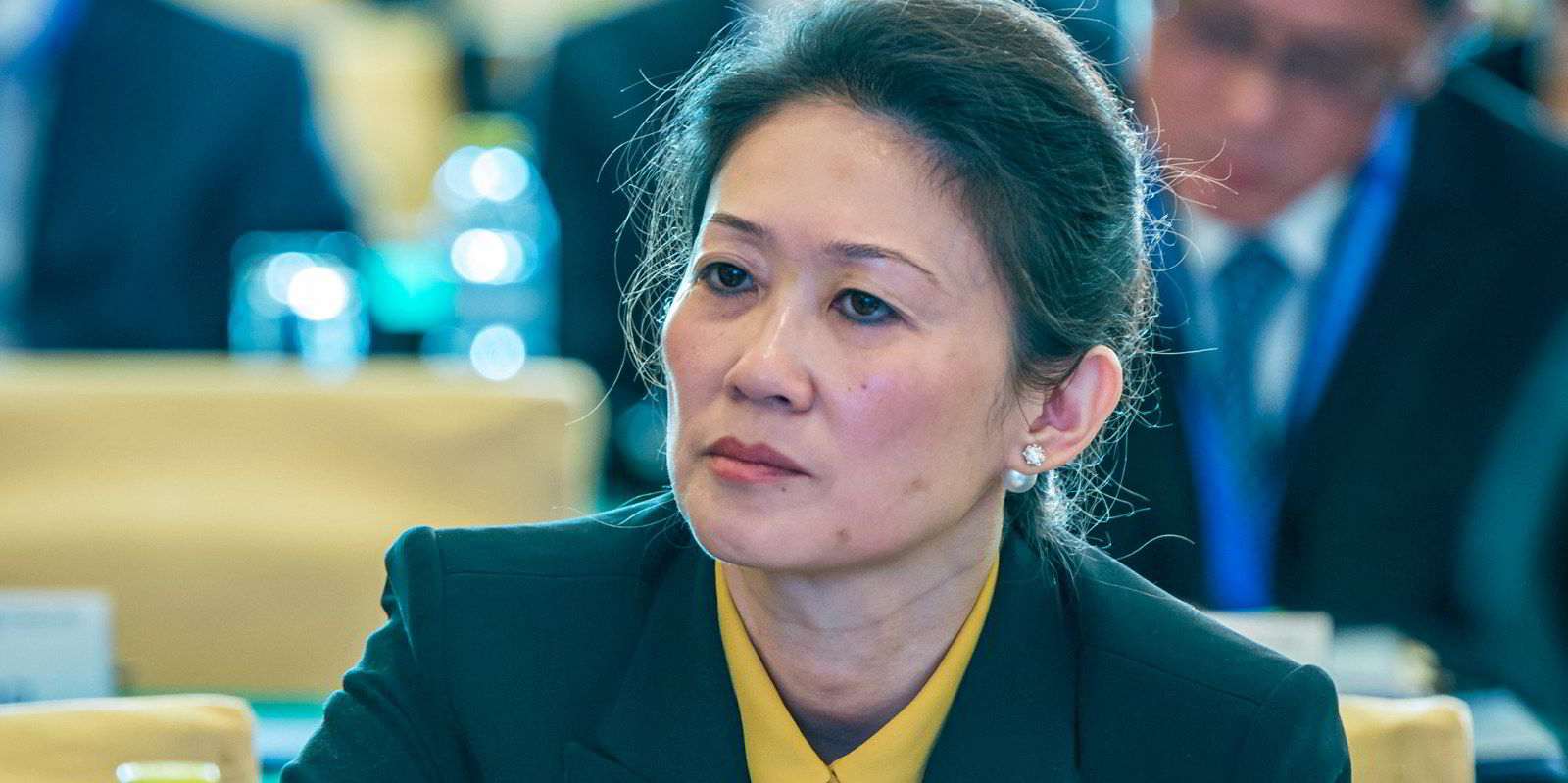 Online database VesselsValue lists Bocomm Leasing with over 300 vessels on the water and more than 40 newbuildings worth close to $26bn.
MSFL was formed by China Minsheng Banking Corp in 2008 with the support of the investment arm of Tianjin Free Trade Zone to capitalise on the huge growth potential in China's leasing market.
According to VesselsValue, MSFL has a fleet of 151 vessels on the water with a market value of $8.32bn and eight newbuildings worth $1.26bn under construction at domestic shipyards.
Talking of clampdown on leasing houses, sources said they feared the scrutiny of the sector could impact future contracts.
"Newbuildings projects that are directly engaged with domestic owners should be able to proceed as per normal," said one shipbuilding expert. "But projects that involved foreign shipping companies and are handled through a third party will come under greater scrutiny."
In an email to TradeWinds, Bocomm Leasing initially said the "hearsay about Fang being taken away for investigations by Beijing's Central Commission for Discipline Inspection was a rumour and a mistruth". When approached again for the comment, as news of the arrest broke, Bocomm Leasing did not respond further.
One Bocomm Leasing executive told TradeWinds Fang was absent from the office for personal reasons.
Fang did not respond to calls or text messages seeking clarification.
Fang has been in the industry for close to 30 years. He started his shipping career in 1994, working as a seafarer with Cosco after graduating from Dalian Maritime University. After two years at sea, he joined Sinotrans Container Lines and Sinotrans Group. He moved to Bocomm Leasing in 2012.
Fan Qiyong had served as deputy head of shipping at MSFL under former head Yang Jingwei (Jerry Yang) for several years until Yang was transferred out of shipping in 2020 and Fan replaced him.
Although no official announcement is known to have been made, a source familiar with the matter made available to TradeWinds an internally circulated confirmation dated Monday 27 June.
The formulaic document announced only that a decision had been reached to dismiss Fan, following an investigation by MSFL's own public accountability and party discipline committees, based on company policies that determine punishments for violations of regulations.
Other officials of MSFL, as well as at Smarine and of relevant departments of CExim, did not immediately respond to requests for comment.
One source with a background in Chinese shipping finance told TradeWinds that the investigations are believed to be connected and centre on transactions that took place in 2013 and 2014 involving large container ship orders.
Fan did not respond to calls and text messages from TradeWinds. His former boss Yang told TradeWinds he left MSFL last year and has no knowledge or comment.