Ultrabulk Shipping is undergoing structural changes that will see Dubai-based veteran Henrik Sleimann Petersen leave this month.
Chief executive Hans-Christian Olesen said the Danish dry bulk outfit has made big changes in realigning its sale-and-purchase and long-term activities over the past year.
As a consequence, he said that Petersen — the group director heading the global S&P and tonnage procurement activities — has chosen to leave as of 31 January.
"With a fleet of almost 200 vessels in operation composed of short, medium and long-term charters, there is a constant need to charter in vessels, to service both our freight trading and our long-term industrial contract-of-affreightments," Olesen said.
"Ultrabulk has made significant changes to its structure over the last year, and it is in line with these changes that we, with effect from the 31st of January, change the way we charter vessels."
Jan Vermeij, chief executive of Ultranav — the parent company of Ultrabulk — said that with the changes in management, the board has decided to transfer the global Ultrabulk tonnage procurement and S&P activities back to Copenhagen.
Petersen will hand over the present Dubai Ultrabulk activities to the team in Copenhagen, which consists of Olesen, Claus Andersen, Anders Damgaard and Aldo Figueroa. They will be involved in Ultrabulk's chartering activities.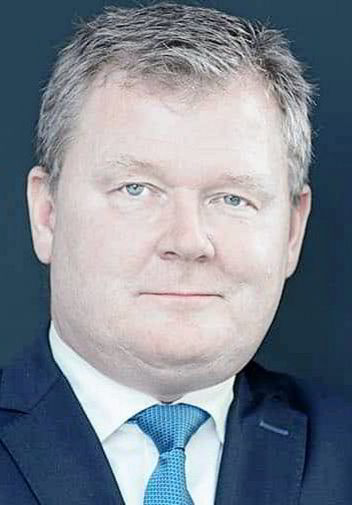 "The six Ultrabulk business units (Panamax, Supramax, Handysize, MPP, Parcelling and African Services) can each make their own decisions and procurement on period vessels within a time frame of two years," said Ultrabulk.
Tony Sarwar will remain in the Dubai office representing the S&P and long-term tonnage procurement activities for the tanker businesses of Ultranav.
Ultrabulk's Dubai office was established last January as the group recognised the importance of the Middle East market. The office is headed by Philip Wiencken.
Vermeij and Olesen said Petersen has been a valuable team member for many years, the main reason for the group's strong long-term tonnage procurement platform.
Petersen was previously general manager for tonnage procurement and business development at Eitzen Bulk in Copenhagen for 11 years. A graduate of Maersk Shipping Academy in 1994, he was a senior partner in a Danish dry cargo broker Danbroker between 1994 and 1997.
His next move is not known, but sources said Petersen has established a strong relationship with shipping players in Japan.
"He is famous among the Japanese traders, tonnage providers, bankers and shipyards," said a source. "His departure at Ultrabulk was a surprise to the Japanese shipping community."