Europe's candidate to lead the International Maritime Organization said member nations of the UN agency should sign up to a commitment to cut carbon emissions to net zero by 2050, in line with the Paris climate agreement.
And Minna Kivimaki, Finland's top transport official, has highlighted the need to address apparent rule-breaking in the dark fleet.
Kivimaki was a late entrant to the race to succeed South Korea's Kitack Lim, whose eight-year term as secretary-general concludes at the end of this year. The election for his successor takes place at the IMO's London headquarters on July 18.
Insiders now believe she is one of the front-runners, alongside Panama's Arsenio Dominguez and China's Xiaojie Zhang, who both currently hold executive positions at the IMO.
"I strongly believe that the IMO should be meeting the Paris targets," she said in recent telephone interview. "The world needs global rules and IMO can deliver those. It has to do so to be credible. The risk we face is arguing and not reaching a conclusion.
"However, I think we are going towards an agreement. I believe we will be there, and we will reach a solution in the summer."
Kivimaki studied law before joining the Finnish civil service, rising to her current position as permanent secretary to the ministry of transport and communication.
The European Union does not formally propose a joint candidate for roles such as IMO head, although as the only European candidate, she is the de facto choice.
As a participant in maritime rule negotiations in recent years, Kivimaki believes the once antagonistic relationship between the EU and IMO member nations has improved.
"I believe there is a mutual understanding between us that we need global regulations for shipping," she said.
"Europe may be running in front a little, but we still have a very mutual understanding that global regulations are important. Generally, it is fair to say there is a more constructive relationship in between us."
Europe is expanding its Emissions Trading System (ETS) to shipping next year which will oblige shipowners and charterers to purchase carbon emission allowances, and slowly tighten in the years ahead.
Kivimaki is one of three women out of seven candidates to lead the IMO, prompting a groundswell of opinion that this is the moment to elect the first female secretary-general in the 70-year history of the organisation.
The two other female candidates are Nancy Karigithu, Kenya's most senior maritime administrator, and Dominica's Cleopatra Doumbia-Henry, the outgoing head of the World Maritime University in Malmo.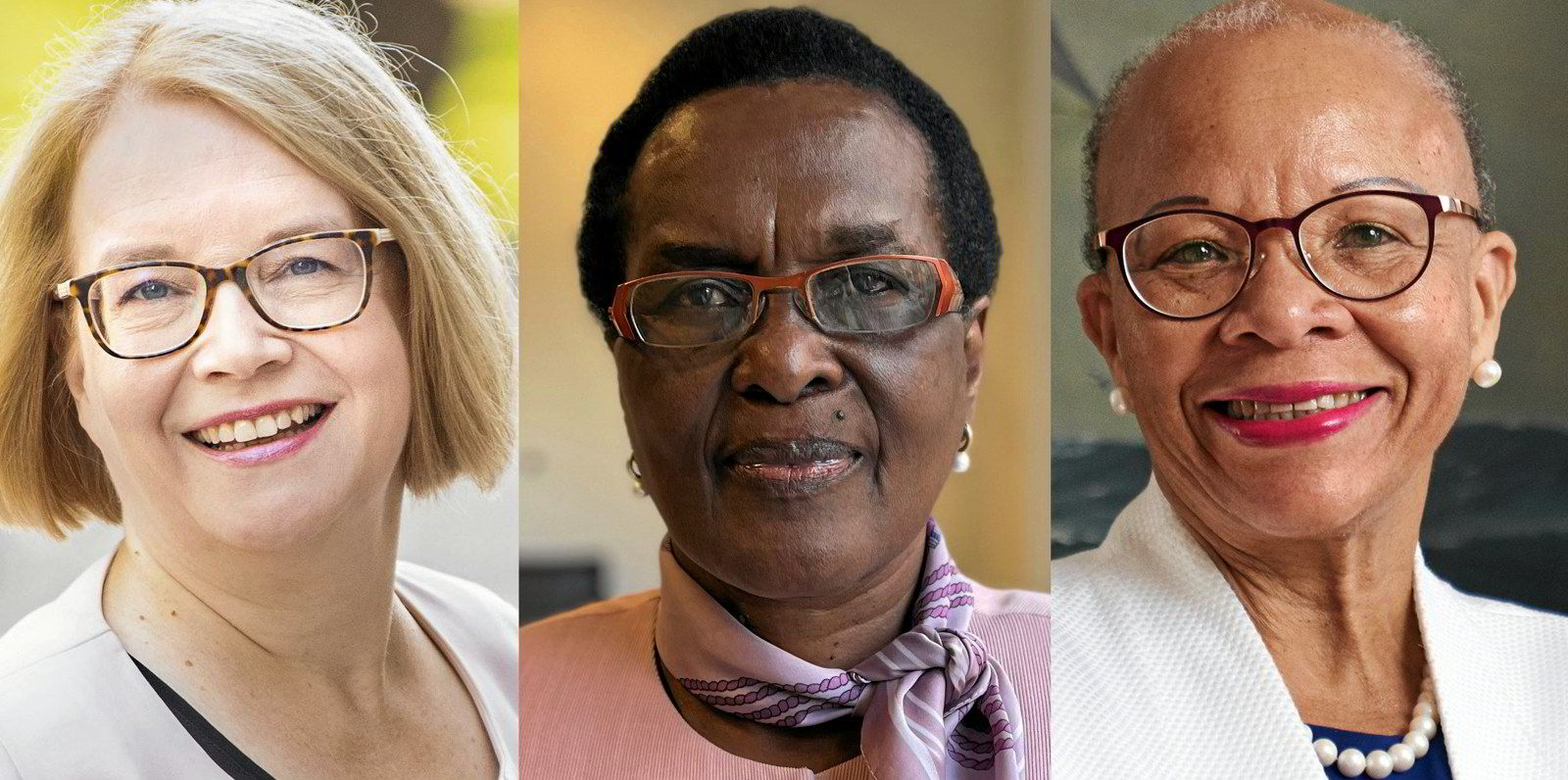 Gender diversity is a key issue believes Kivimaki, with particular importance for the maritime sector.
"I think it is vitally important. I think in the maritime sector we need everyone to be involved. We need diversity to ensure the industry reflects society," she said.
"I think we also need to modernise this industry so it can access a wide labour pool. Leadership certainly has a role to play in creating the incentives to drive change in the industry."
The emergence of 'ghost fleets' of tankers to help nations evade sanctions has highlighted abuse and poor enforcement of long-established rules on flagging, AIS location protocols, insurance, "know your client" rules and other norms.
Despite coverage — even in the mainstream press — there is relatively limited debate within shipping of the implications of such widespread and flagrant abuse of regulations.
"There are issues of concern raised by today's situation," Kivimaki said. "It is vital that international rules are respected and enforced. We must see the rules are met.
"Finland sees the need to discuss this at the IMO. I do think the IMO should address this."
The IMO's impact could be raised with improved data and analytics, she believes. "As a public organisation it should be active in data and knowledge gathering and analysis, so it can make data-informed decisions," she said.
"The secretary general can be an asset to help member states to tackle the key issues that face them."
The official said she carries her personal values of building relationships and cooperation from her personal life into her professional activities.
"I have the DNA of a Finnish civil servant, have been deeply involved in transport through my career, driven by inclusiveness and co-operation. I like to apply my values in everyday life, and believe they have great relevance to the leadership of IMO," she reflected.
"There is a crucial role in the responsibility of good social governance, helping to bring out the values of the organisation. I am focused on building relationships and cooperation. That is one of my strengths."
Among the things of which she is most proud, she said, "has been about leading all my teams to embrace change, and giving them confidence to be brave about change".
The other candidates standing in the election are Turkey's Suat Hayri Aka and Moin Uddin Ahmed, Bangladesh's head of the International Satellite Organisation.