It is one of the most influential positions in global shipping. Yet is also one of the most freighted with criticism — even cynicism — from inside and outside the industry.
The secretary general of the International Maritime Organization may carry the lustre of leadership, but he or she also carries a heavy burden of office.
Insight that matters from TW+
This article is part of TW+. To mark the 10th anniversary of TradeWinds' magazine, we're looking forward rather than back to find out what is in store for shipping in the next few years.
The role will be under intense scrutiny as the 40 members of the IMO's ruling council gear up to elect a successor to incumbent Kitack Lim on July 18.
South Korea's Lim ends his second four-year term on December 31 and will hand over leadership as the United Nations organisation grapples with deep divisions over key issues, the most crucial of which is decarbonisation.
The IMO's success in creating the industry-defining Solas maritime safety convention and Marpol anti-pollution conventions has helped make the high seas a safer and cleaner environment than 50 years ago.
However, its failure to act with greater speed, clarity and transparency has made it an institution widely misunderstood within shipping and harshly criticised by society at large.
"The IMO needs to get its ship together," Lucy Gilliam, from environmental lobby group Seas At Risk, says of the decarbonisation debate.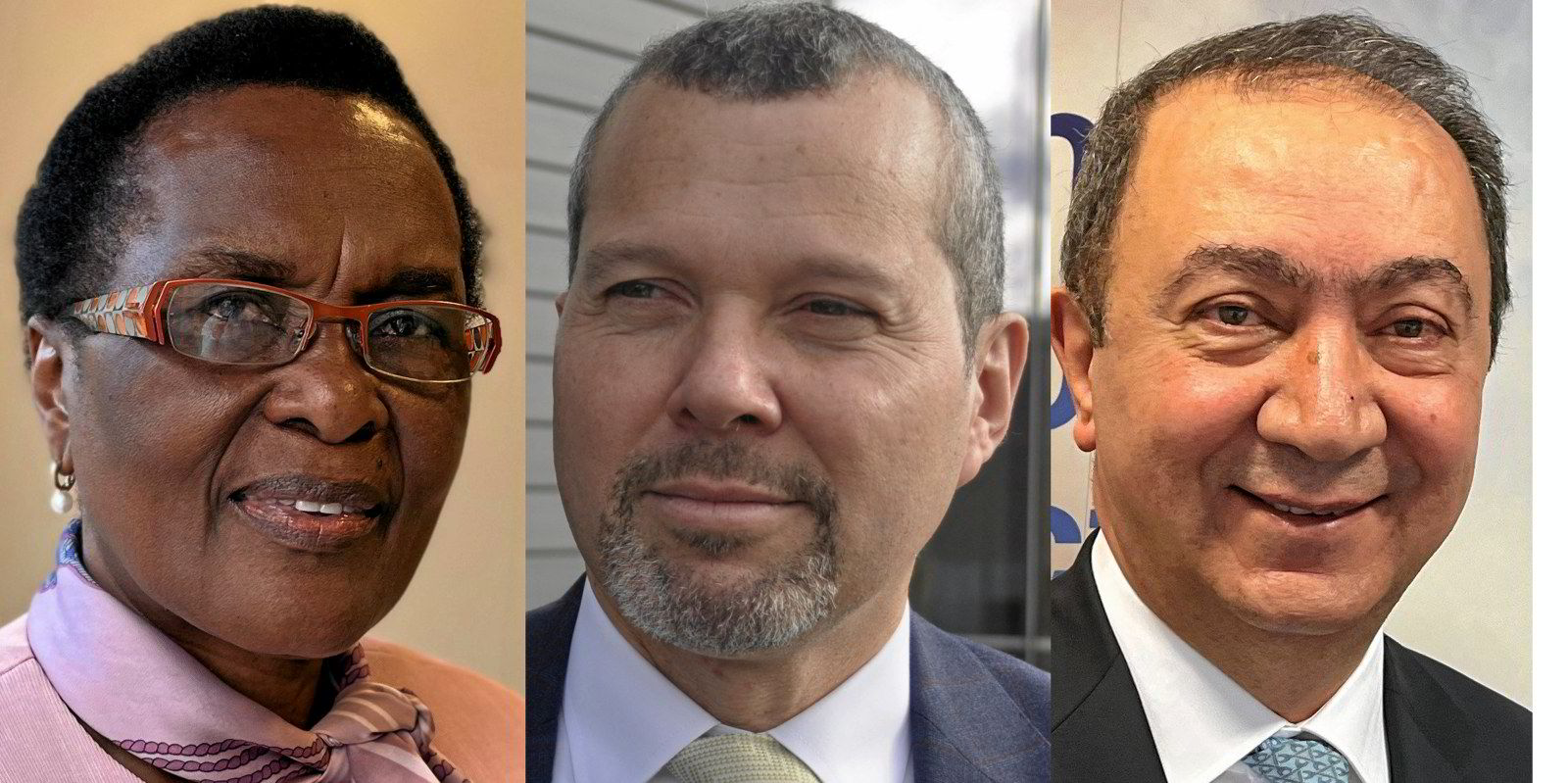 John Maggs of the Clean Shipping Coalition adds: "The IMO's initial greenhouse gas strategy in 2018 seriously missed the mark and led to five wasted years of shipping climate inaction. History must not be allowed to repeat itself."
Lim won election to succeed Japan's Koji Sekimizu in the final round of voting in 2015 against Denmark's Andreas Nordseth on a platform of building bridges between developed and developing nations.
Some observers believed the Dane was the strongest candidate, but he lost out to an alliance against the perceived threat of giving influence to a strong European Union candidate at the heart of the IMO.
This year's race has all the hallmarks of a similar battle.
Among the early favourites are Panama's Arsenio Dominguez, who is director of the IMO's marine environment division; Turkey's Suat Hayri Aka; and Nancy Karigithu, Kenya's most senior maritime administrator.
Finland's senior transport official, Minna Kivimaki, emerged as one of two late dark-horse candidates. She was joined by Xiaojie Zhang, a Chinese official who is currently director of the IMO's technical cooperation division.
Moin Uddin Ahmed, Bangladesh's head of the International Mobile Satellite Organization, and Dominica's Cleopatra Doumbia-Henry, the outgoing head of the World Maritime University in Malmo, Sweden, make up the seven-person field.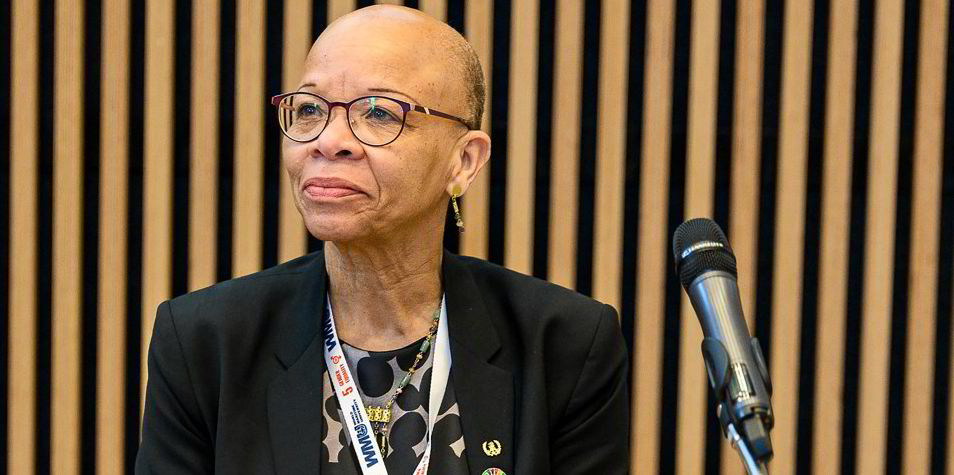 Former Cypriot shipping minister Vassilios Demetriades did not stand, just weeks after his name was put forward as a potential EU candidate.
While the geographical and cultural range is wide, as would be expected from a global body, perhaps of greater resonance is the presence of three women as candidates. It is believed to be more than ever before.
Over the past 12 years, the style of campaigning for leadership of the IMO has changed in ways that mirror the organisation, with contenders producing glossy manifestoes that champion their credentials to lead.
First out of the gate was Dominguez, a well-known face around the halls of the IMO headquarters in central London thanks to his years leading the Panamanian delegation and more recently as director of the marine environment division.
The 52-year-old was regarded as the early favourite, although experience should guard against rushing to forecast the trajectory of any IMO election.
His vision is of a more reactive, transparent and technically skilled organisation, better able to serve the needs of member nations.
"I want to be recognised for what I represent and what I can bring to the organisation as a professional," the energetic, open and fast-talking tennis-mad Panamanian tells TW+.
After studying naval architecture, he talks enthusiastically about his time working for a local shipyard "seven days a week" before landing a job for the newly established Panama Maritime Authority. He earned promotion to its London office, then started his 25-year involvement with the IMO.
Dominguez accepts criticism of the institution but believes its strengths of consensus building should not be overlooked.
"What excites me about IMO is what I've seen over the years: that we can find the opportunity to move together, to make progress together. You say it can be slow, and at times it could speed up. But we all want harmonised global implementation, and we don't want to fragment the sector.
"The more we work together, the more that we listen to each other and understand each other better, then we are going to make the necessary progress."
TradeWinds Shipowners Forum Oslo 2023
Join us at the Nova Spektrum in Lillestrom on 7 June for a day of fresh insight and valuable networking, held in conjunction with Nor-Shipping 2023.
Kenyan candidate Nancy Karigithu also prioritises the need for consensus building to ensure a robust voice for nations of the global South. She brings her lawyer's eye to the candidacy.
"As a candidate to be IMO 'SG' I'm looking at bringing back multilateralism and a rule-based system within IMO meetings and decision-making platforms in line with the key statute, Unclos [UN Convention of the Law of the Sea]," she tells TW+.
Karigithu says she will champion sustainable development and halting climate change, "ensuring that it not only takes place but that it's done in a just and equitable manner, leaving no one behind".
"We will all suffer from climate change but we all must contribute equally according to our means, since nations do not all have equal resources," she adds. "This will be very, very important."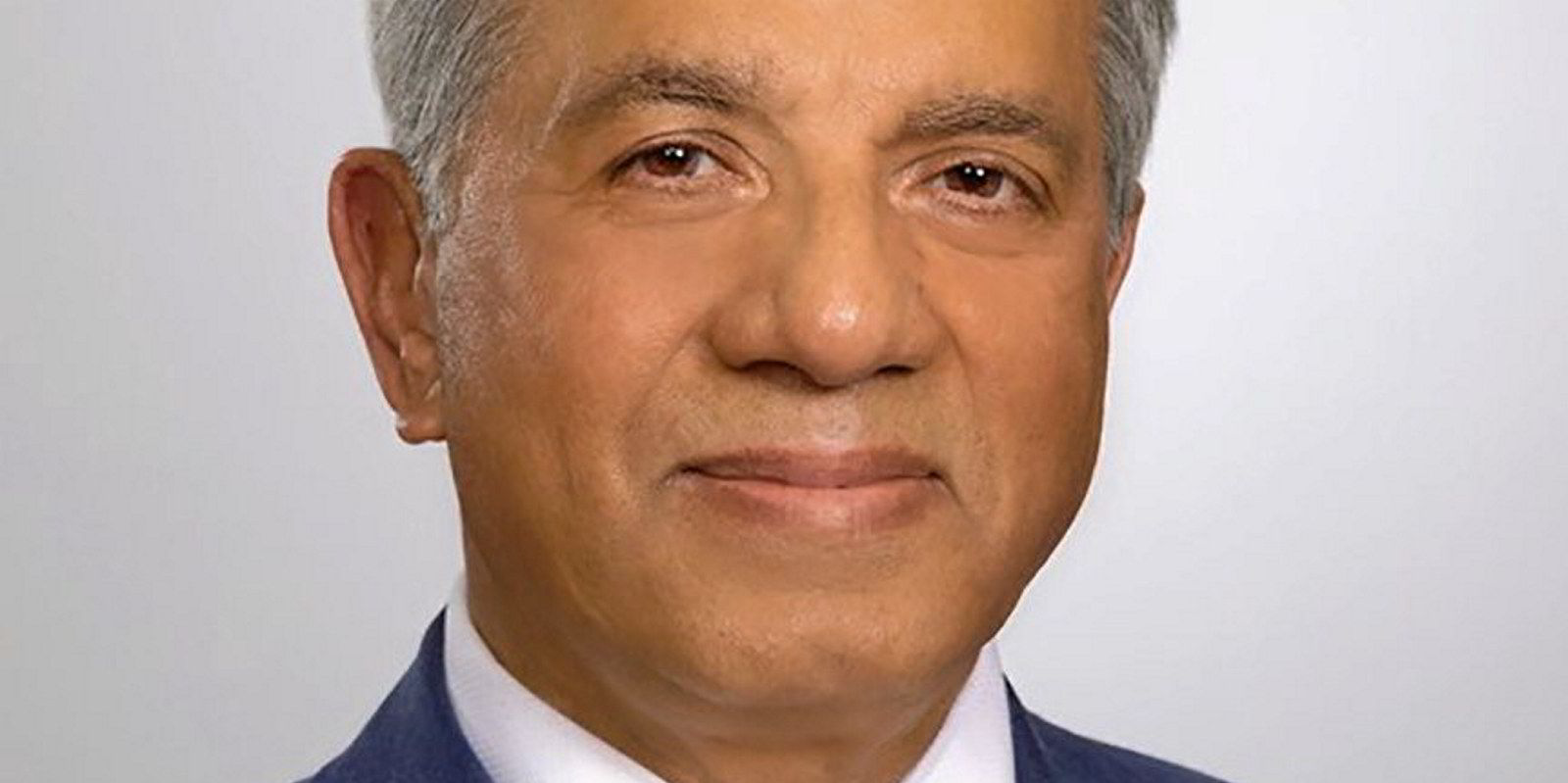 No woman has yet led the IMO. Five of the nine secretary-generals have been from Europe, one from the Americas and two from East Asia. Only India's Chandrika Srivastava, who led the IMO from 1974 to 1989, was from what today is called the global South.
"It would be the first time in recent years that the global South would have a significant voice in IMO," says Karigithu.
"Coming in with a clean pair of hands and, most importantly, building a bridge between the North and the South on contemporary maritime issues, I think I would bring important balance."
Gender, generational diversity and inclusion would also be high on her priorities. "It goes without saying to have a woman would be a landmark. At very least it would send ... the right sense of commitment to what we say and would show intention.
"But having said that, let me stress that it is only a 'gender sensitive' role. Competence, experience and the right skills are what really matters, and I want to say that I have those!"
Suat Hayri Aka, the candidate nominated by Turkey, is as well qualified for the role on paper as the other main candidates to have spent a career in shipping and maritime administration. He speaks with the calm and measured tones of an experienced diplomat.
The 62-year-old describes himself as "a real maritime person" who "has been on every side of the table".
Starting with eight years at sea with Turkish Cargo Lines, he went on to run shipping companies dealing with every aspect of operations and business, then moved into government as undersecretary and later secretary of Turkey's transport, maritime affairs & communications ministry, with responsibility for the IMO.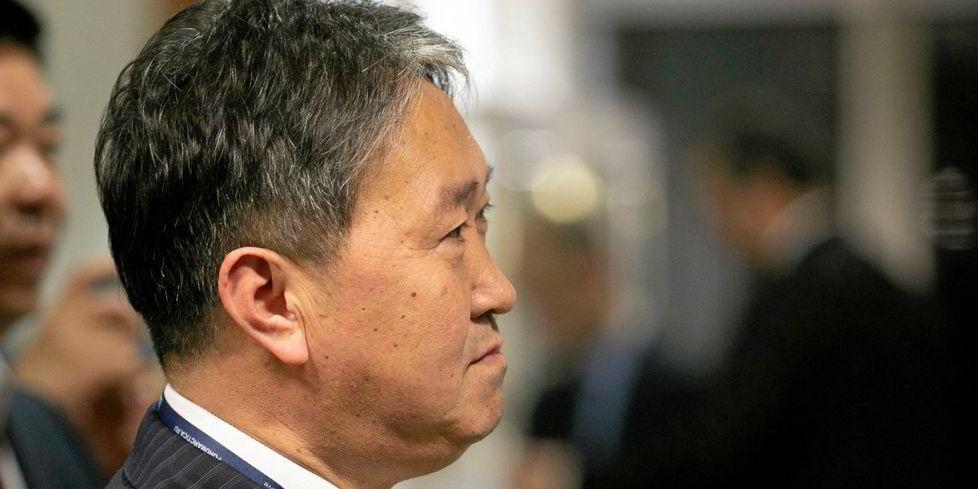 "Having a total of 40 years spent in the shipping industry, you naturally accumulate a great experience in all fields which I now hope to put to use in leadership of the IMO," he says.
Perhaps ironically, however, it is the past four years he has spent apart from the IMO that gives Aka's candidacy a unique edge. He has been Turkey's delegate to the International Civil Aviation Authority (ICAO), which last year agreed a global deal to limit future GHG emissions from aircraft.
Although criticised by some environmental activists, it put aviation a step ahead of the maritime world.
"It has been great and valuable experience, as ICAO is a little bit ahead of IMO, as aviation has agreed net zero in 2050," Aka says. ICAO's carbon offsetting and reduction scheme for an international aviation tax regime shows the opportunity for global consensus on key climate change objectives, he says.
The aviation body is also implementing projects and programmes providing technical assistance and capacity building for states that lack skills, Aka adds.
+ Point
It is 75 years since the IMO's precursor, the Inter-Governmental Maritime Consultative Organization, was established. Since morphing into the IMO as one of the UN's 17 specialised agencies, it has been responsible for finding consensus among its 175 member nations to agree global regulations protecting the safety of life at sea and the marine environment.
"Both industries have a lot of similarities and both have to cut GHGs with practical measures and develop sustainable alternating fuels. This is not the problem for maritime or aviation. This is a problem for humanity."
As the former head of the world's biggest flag, Dominquez is aware of criticism prompted by the Panamanian flag's poor historic track record on safety and detentions.
"The first thing I must say is that I'm very proud of being Panamanian and I will never be ashamed of my country and my people," he says. "I was part of the improvements that were taken when Panama was blacklisted.
"There was a lot of work that went into lifting it up to the whitelist. Yes, there are still improvements that need to be made, but progress is continuing
"My track record shows that at IMO I've always been impartial. When I was chair of the MEPC [Marine Environment Protection Committee] I was fair, I was transparent and I was independent.
"I was not sitting there making decisions giving an advantage or favouring the position of a particular country, including my own."
Karigithu is also not afraid to admit to faults but believes they have been more than offset by her values and openness: "One of my three sons calls me OCD, such is my passion! But I don't think I could have come this far if I hadn't very strong values of fairness and compassion, helping and lifting others."
She has always run an open-door policy for colleagues, from her early years in the port authority in Mombasa, before being picked to build Kenya's maritime authority as principal secretary.
"I love raising people up. My biggest pride is the team of young people I have encouraged and pushed to be better versions of themselves. It's hard when you're starting, but for me that's the most important thing I could do — building the next generation young people, especially the women."
Karigithu's measured and warm delivery belies a harder edge that comes through in her anger at the prejudice she battled against from male colleagues who had served at sea, in contrast to her training in law.
"As a woman, I broke the mould by taking a senior position in the maritime sector that was previously undertaken by former captains and chief engineers who were men.
"It was shocking to my countrymen, and I remember somebody saying, 'Oh my goodness, she can't even get a job on board a ship as a spanner boy because she doesn't have the qualifications!'
"So let me say, being bold, being resilient and being focused on the goal put me where I am today. I got a lot of naysayers to recognise that is not about stereotypes."
All three candidates stress common aspirations to make the organisation more transparent, digitally proficient and financially competent. They also share the desire to invest in developing the skills and competency of the executive staff to support member nations with greater effectiveness.
The IMO should process the data collected from flag states with better digital tools to enable the organisation to spot pollution and safety trends early, says Aka.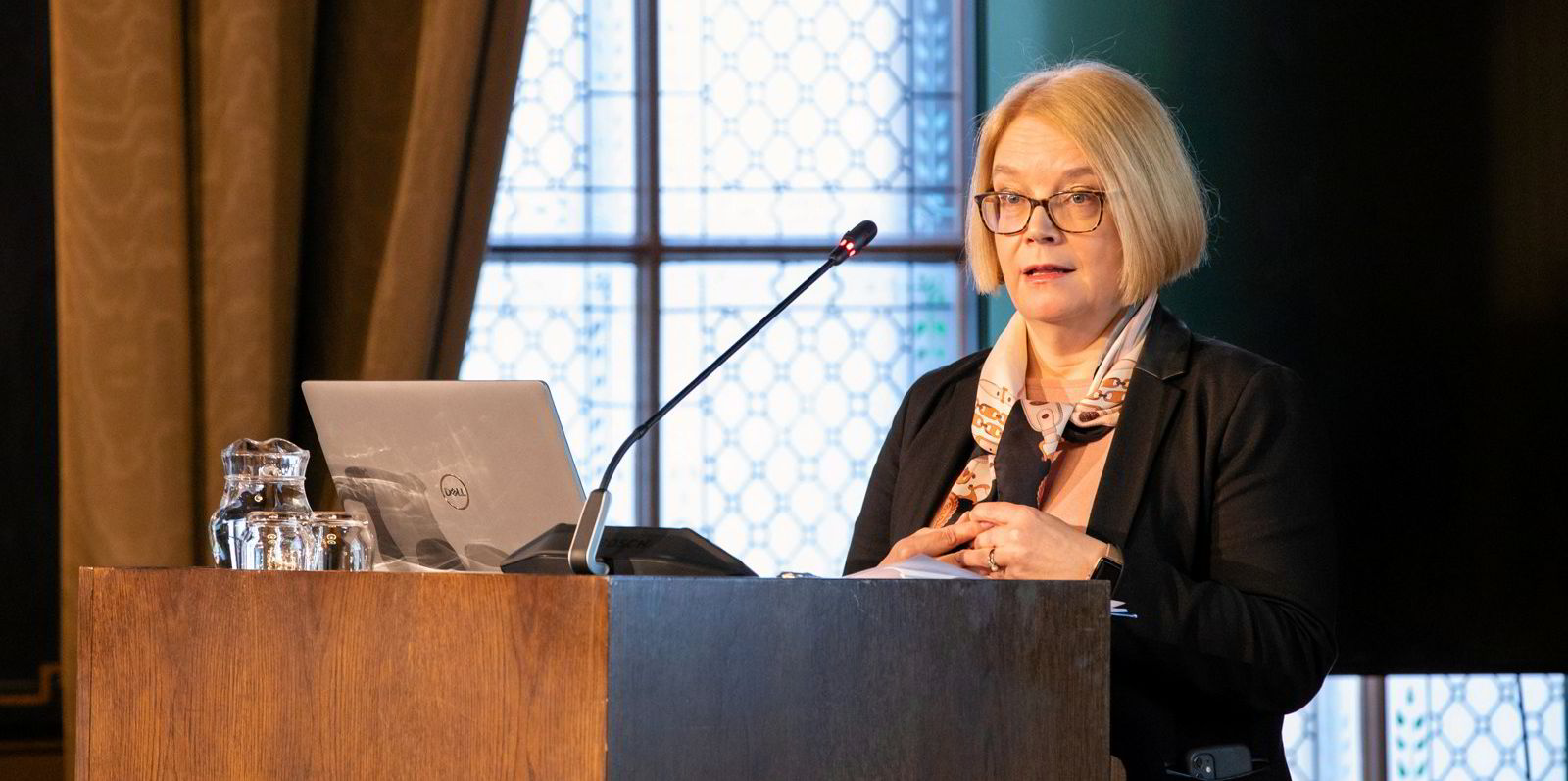 "IMO doesn't have to wait for casualties or catastrophic disasters that damage the environment in order to revise existing regulations or make new ones. We have to use the data we have by good processing to learn lessons, be innovative and make clear regulations."
On the central issue facing IMO members, Dominguez is committed to aiming to reach net zero carbon emissions by mid-century.
"I think personally, yes, it has to be net zero, as we need to follow the science. The question is how do we get there and understand all the challenges of how to work until then. I remain optimistic as I see how member states come closer and closer towards that mid-century mark."
Ana Laranjeira, shipping manager at environmental group Opportunity Green, has watched recent IMO meetings. "There now seems to exist a broad support for zero emissions by no later than 2050, and a good group of countries are also pushing for the IMO's strategy to deliver on 1.5°C," she says.
"This is absolutely critical, especially for the low-lying states and those nations most vulnerable to the negative impacts from climate change."
Perhaps the key question is: will that broad support be converted into a willing consensus able to pass an adequately ambitious resolution?
Abraham Lincoln said you can't please all of the people all of the time. It can be more extreme for the IMO, which often appears unable to please virtually any of the people any of the time, as Kitack Lim may attest.
The next secretary-general faces not only the challenge of building consensus among member nations around contentious issues, but also convincing society at large it is an institution that can deliver on its mandate.