Olga Voronina could no longer live in fear.
"Several times a day there were alarms ordering us to go to the shelter," said the Ukrainian from Odessa.
When sirens howled, she and her husband would grab their two small children, their cats and vital belongings, and rush to an underground car park.
"It was really scary," she said.
As war drew closer, things got even more tense. When news reached her that the city was about to be bombed, Voronina decided it was time to pack their bags and leave.
She took her mother and children, put them into her car and drove to Greece — some 1,700 km (1,050 miles) away. Her husband stayed behind, looking after the home and having a war to fight — as all able-bodied Ukrainian men currently have to.
Get them out
However, Voronina's trip to safety would not have been possible without her seafaring father and Technomar, the Greek shipping company he works for.
"If they hadn't contacted me, I wouldn't have left Odessa — I didn't want to leave my country without knowing where to go," she told TradeWinds on 11 March, the day a dozen close relatives of Ukrainian Technomar employees met up at the company's headquarters in Athens.
As snowflakes whirled in the wind on the chilly day in the Greek capital's northern suburb of Kifissia, five small refugee children sat by a large wooden table and were treated to toys and hefty portions of Greek souvlaki by Technomar principal George Youroukos.
"We put ourselves in our employees' shoes and asked ourselves the question: 'How would we feel if we were on board a ship and our families were in a war zone?'" Youroukos said.
The answer to that question was a company-wide programme to offer transport to Greece, and shelter and food to the families of its Ukrainian seafarers.
Responding to the concerns of its crew members, Technomar covered travel costs, arranged for one-year visas and paid six months' rent upfront for about 30 hotel apartments.
"We will support the families for as long as necessary," Youroukos said, adding that the they will also receive an allowance to buy food and essentials.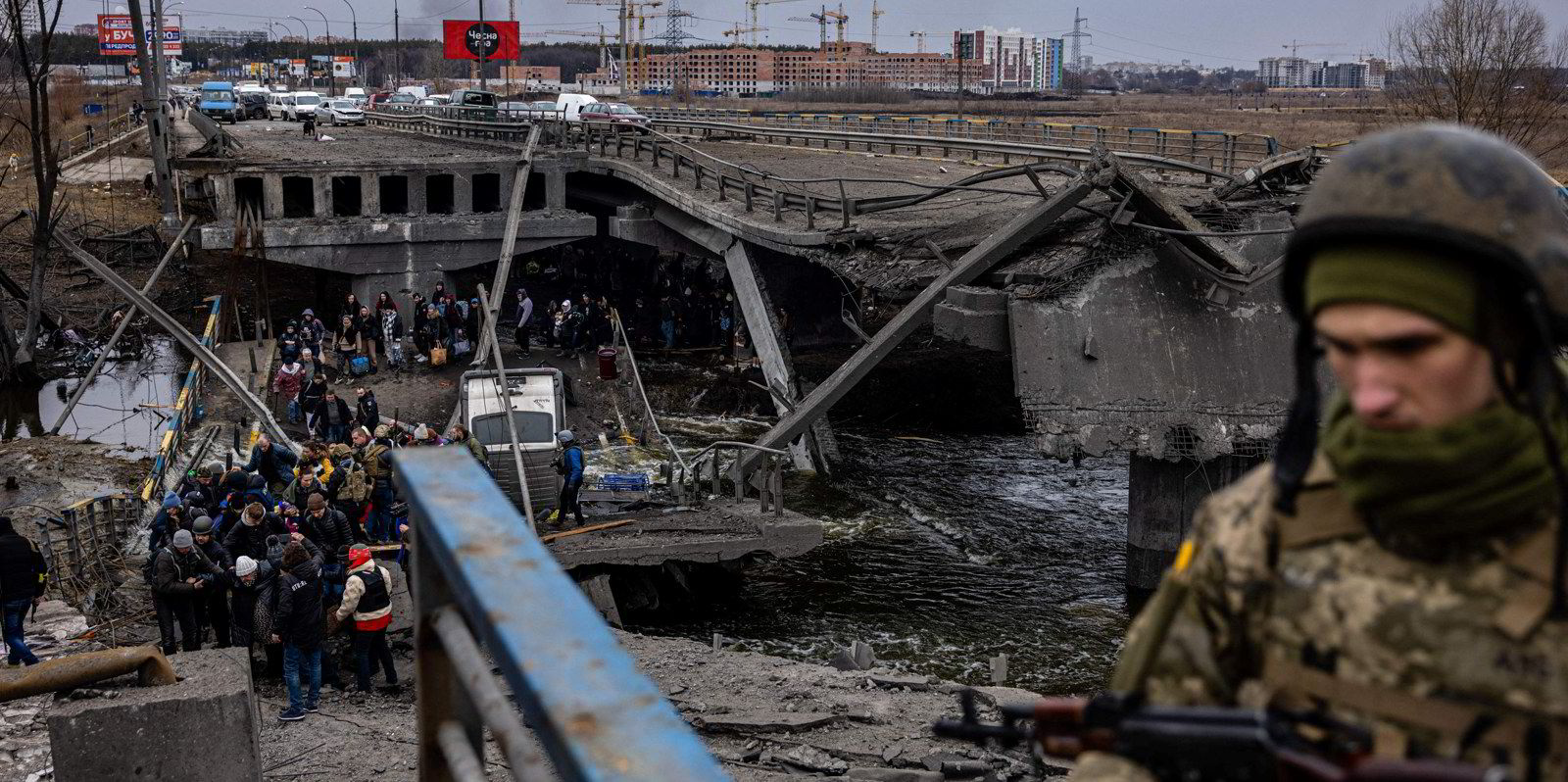 About 400 Ukrainian seafarers are currently on Technomar vessels, including those owned by New York-listed Global Ship Lease (GSL), which charters boxships to major lines such as CMA CGM and Mediterranean Shipping Co.
"It's not just looking after the guys on board ships but also about looking after the folk at home," GSL chief executive Ian Webber said.
Technomar expects several other families to join the first batch of refugees that have just arrived in Greece.
The plan is to set them all up in the same place.
"We want to create a community, so that they feel as close to home as possible — feeling the warmth of their compatriots — and don't become isolated a foreign country," Youroukos said.
The choice of location at Pefki — a seaside resort in central Greece — may make it easier for the refugees to adjust, as they all come from the southern coast of Ukraine.
The area was ravaged by forest fires last summer and hotel owners and shopkeepers there are expected to be particularly pleased to see outsiders spending some money.
"We thought we could kill two birds with one stone," Youroukos said.
Example to follow
Technomar is not the only company offering help. Tanker owner Ardmore Shipping is bringing Ukrainian staff into Ireland.
"We will bring [them] into our Cork office to make sure they earn money without a need to go back to sea until they are ready," Ardmore chief operating officer Mark Cameron told TradeWinds.
With the war in Ukraine showing little sign of abating, the flow of refugees is not expected to stop anytime soon.
Technomar said twenty more of its seafarers' families are on their way to Greece, and the number could rise even further, according to Youroukos, who stresses that his company would do the same for any other nationality in need.
The refugees themselves would like to see the example get traction.
"All companies that use Ukrainian seafarers should do this," Voronina said. "My father and the husbands of other women here, they make shipping work, they keep vessels going."