A huge part of the world fleet will have to be replaced with zero-emission vessels in little more than two decades if regulators set a goal of decarbonising shipping by 2050.
The industry will have to start the transition to zero-emission ships by around 2030 at the latest to have any hope of decarbonising in time, according to government submissions to the International Maritime Organization.
The decarbonisation debate has focused on whether owners can be incentivised to build zero-emission ships through regulation or emissions trading schemes.
Insight that matters from TW+
This article is part of TW+. To mark the 10th anniversary of TradeWinds' magazine, we're looking forward rather than back to find out what is in store for shipping in the next few years.
But little consideration has been given to whether the world's shipyards have the physical or technical capability to replace the fleet in a such a short time.
Major shipbuilders in Asia will need to be more open to adopting new designs and methods rather than just offering the vessel designs they already work with.
Technically, that should not be too much of a problem if they are willing to change their approach. Shipyards are proving they can adapt to decarbonisation technologies.
Analysis by Maritime Strategies International (MSI) indicates that yards around the world are taking the first step to building alternative fuel ships. The consultancy estimates that 43 yards in China, 20 in Europe, 11 in Japan and eight in South Korea have contracted dual-fuel ships.
Yards are also getting used to building ships with energy-saving technologies: MSI calculates that there are 80 ships trading with air lubrication systems and a further 200 on order.
"Based on the evidence to date, it seems likely that most shipyards will make the step up in capability to meet demand for new green technologies, especially as the technology matures and becomes commodified," says MSI director Stuart Nicoll.
It is not only the leading shipbuilding countries that have shown they can adapt. Cochin Shipyard in India is already building a hydrogen fuel cell catamaran with Norwegian green funding.
MSI's view is that shipyards will continue to build conventionally fuelled ships until the turn of the decade, buying time for more yards to gain competence in building the next generation of clean ships.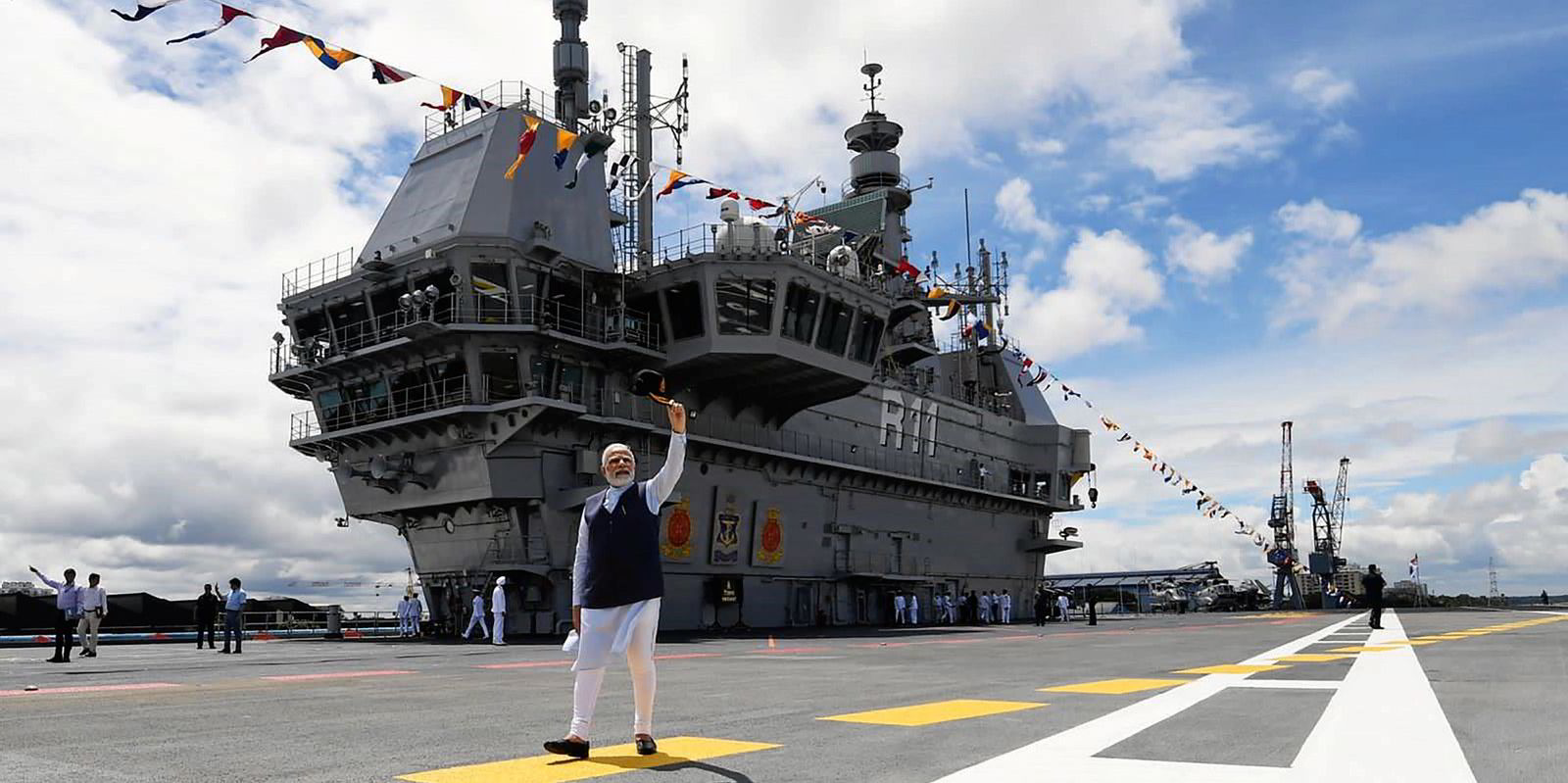 "This will allow time for lagging shipyards to move up the curve before all vessels go green," Nicoll says.
The extra technical requirements are not being viewed as a limiting factor for future capacity. German Shipbuilding & Ocean Industries Association managing director Reinhard Luken says the drive for energy efficiency has not limited the yards that can build ships.
"I would think higher technical demands would not impact yard capacity that much. Clever designs, better lines, perhaps some additional equipment such as wind-assisted propulsion systems might cost some extra manpower but should not make a big difference in terms of capacity," he says.
A bigger problem could be shipyards' ability to source scarce raw materials for batteries needed in electrolysers.
But could the demand for higher technical competence give European yards a head start?
"Could we benefit? Yes, we could, because we have been building for customers who are generally much more conscious about energy consumption and emissions," Luken says.
"I guess it will depend a bit on whether the mindset shift will come slowly or suddenly. The longer the current 'wait and see' lasts, the better for us."
Hu Keyi, chief of corporate technology at Jiangnan Shipyard, admits that in the past Chinese yards have been "anxious" about their technical capability to meet shipowners' fuel consumption requirements. But digitalisation has allowed yards to "cast off stubborn resistances and backward concepts".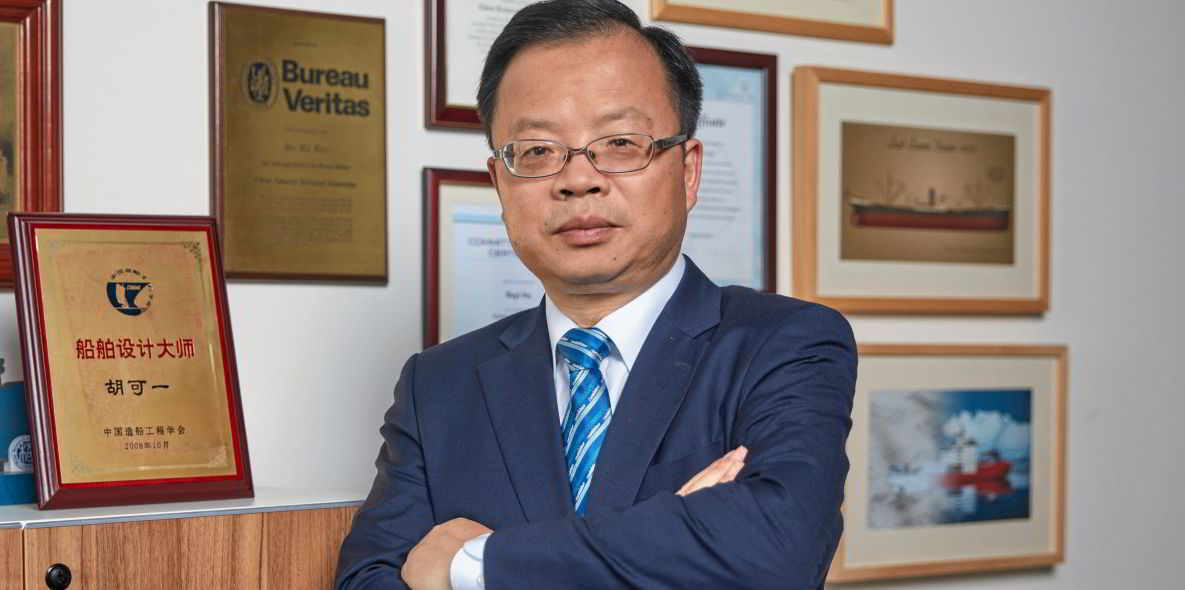 Progress in building greener ships has been demonstrated by Chinese yards gaining the confidence individually to take on large container ship newbuilding projects. In the past, they have tended to split such orders between several yards.
Big container ship owners are now looking at methanol-fuelled vessels, which Chinese yards are ready to build.
Chinese shipbuilders are taking more initiative in the application of new fuel and zero-carbon solutions, Hu says: "Chinese suppliers are making more efforts on various decarbonisation scenarios for raising the technical readiness level of carbon abatement, such as carbon capture and storage, ammonia as fuel, electric-driven and hydrogen fuel cells."
Onomichi Shipbuilding president Takashi Nakabe points out that Japan built its first LNG-fuelled ship as long ago as 1979.
Insight that matters from TW+
This article is part of TW+. To mark the 10th anniversary of TradeWinds' magazine, we're looking forward rather than back to find out what is in store for shipping in the next few years.
His yard stuck its neck out to develop its own concept based on a pure marine gasoil engine, a cleaner fuel option that was immediately available.
It is also looking at using batteries in areas with comparatively low power demand, such as accommodation blocks.
One feature of decarbonisation is the need for greater collaboration between shipowners, shipbuilders, classification societies and machinery manufacturers.
Projects such as the Maersk Mc-Kinney Moller Center for Zero Carbon Shipping are being set up to share open information on many of the requirements to decarbonise.
Leading Japanese companies including Mitsui E&S Shipbuilding and Mitsubishi Shipbuilding now see their main role as developing and selling decarbonisation technologies and ship designs rather than just building ships.
Japan's joint public-private Planning & Design Centre for Greener Ships has developed technical know-how on building ammonia-fuelled vessels that can be shared among its 11 member shipbuilders.
And collaboration on technology has been a factor in the alliances formed between Tsuneishi Shipbuilding and Mitsui E&S Shipbuilding, and between Imabari Shipbuilding and Japan Marine United.