European shipping interests remain crucial to moving Russian oil, amid signs that measures to limit Moscow's profits are not deterring mainstream owners from joining the trades.
Nine of 22 vessels loading oil from four key Russian oil terminals on Monday and Tuesday were either managed or owned by European companies, according to cargo-tracking data supplied by Kpler.
Eight Greek companies and one German company were linked to the loading of oil at the ports of Ust-Luga, Primorsk, Novorossiysk and Nakhodka over 48 hours, the data indicated.
Other vessels among the 22 identified at the ports were owned or managed by Vietnamese, Chinese, Indian and Russian interests.
Three were managed by Mumbai-based Gatik Ship Management, which has built a fleet of more than 50 tankers with a market value of more than $1.5bn since the start of 2022, according to ownership database VesselsValue.
Tanker tracking groups said that after the European Union ban on Russian seaborne crude imports in December, some European operators withdrew from Russia's Far East, where oil was trading above a $60-per-barrel price cap brought in at the same time.
But the latest data suggests that a new round of European sanctions and price caps for Russian oil products imposed in February have had a minimal impact on operators.
"The market has become more comfortable with the whole scene," said Lauri Myllyvirta, lead analyst for Finland's Centre for Research on Energy & Clean Air.
The centre's data suggests that nearly four-fifths of product tankers that carried Russian barrels in the month to 21 February were owned, managed or insured by European interests. Insurance represented the most significant proportion, said Myllyvirta.
Jerome Cousin, senior vice president of shipping at TotalEnergies, told TradeWinds last month that more mainstream European shipowners had moved into Russian oil trades than had been expected, creating new questions for the market.
European tanker operators, financiers and insurers are not in breach of sanctions for oil hauled to countries outside of the EU if barrels are sold below the caps of $60 for crude or $100 and $45 for different refined oils.
While the West has sought to limit Russian energy profits, the US has also encouraged traders to keep hauling price-capped oil to limit price volatility and ensure global supplies.
The competing interests have raised questions about how aggressively the 27 EU governments will enforce suspected sanctions breaches.
There have been few examples of action so far. Spain has stopped two tankers from unloading at its ports because of suspected breaches.
Senior EU figures, including Dutch foreign minister Wopke Hoekstra, have called for centralised sanctions coordination by a Brussels-based unit because of widespread evasion.
That is unlikely to happen, as it would require unanimous agreement among the 27 members, which have been divided over what steps to take.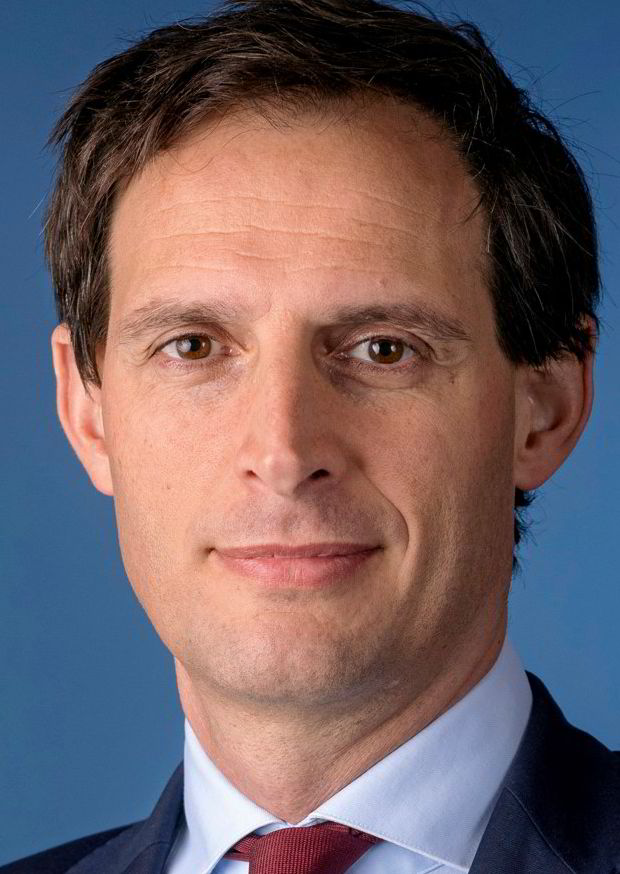 "That way I look at the past 12 months, policymakers were running as fast as they could to issue packages that … put a net as best they could around the Russian economy," Tom Keatinge, a sanctions expert at the Royal United Services Institute think tank, told a seminar in Brussels last week.
"But of course, from day one, the holes in that net were very large and what we need to do is focus on limiting the size of holes in that net."
Ukraine's leadership has repeatedly criticised Greek owners for hauling Russian oil and sought to put pressure on them by naming five companies and senior executives on a website backed by the Ukrainian foreign ministry.
Only one of the five, Dynacom, was among the nine companies identified at the Russian ports this week, suggesting that a broad range of mainstream European tanker interests were working the market.
The 75,000-dwt Sovereign (built 2009) loaded 327,000 barrels of clean products at Nakhodka in the Russian Far East this week for delivery to Yeosu, South Korea, according to Kpler.
Databases Equasis and VesselsValue list Dynacom as the commercial manager of the Chinese-owned ship. Dynacom has been approached for comment.
There is no suggestion that any of the companies identified by Ukraine on the War&Sanctions website have breached Western sanctions, or been listed under any regime.
Minerva Marine, another of the five on Ukraine's War&Sanctions website, told TradeWinds that "all business is conducted always in full compliance with all applicable sanctions' laws and regulations".
Thenamaris declined to comment on commercial matters, in line with its corporate policy.
Missing out on the TradeWinds News App?
The News App offers you more control over your TradeWinds reading experience than any other platform.
TradeWinds contacted War&Sanctions to identify on what grounds it had identified the Greek owners for "cooperating" with Russia, but it did not respond.
Gibson Shipbrokers has so far tracked more than 120 MR vessels and at least 21 LR2s involved in shipping Russian refined products in the month after the EU embargo entered into force.
The London shop pointed to a willingness among some Western players to participate in the Russian market, "presumably within the price cap framework".