Singapore-based Pacific Carriers Ltd (PCL) is celebrating 50 years in business this year, and its most senior executive believes it has a bright future in the MR product tanker sector.
Established in 1973 as the shipping arm of the giant business empire of billionaire Robert Kuok, the company has transformed itself over the decades from an industrial breakbulk carrier into an international shipping company with interests in dry bulk, breakbulk, gas and tankers.
Its chief executive is Hor Weng Yew, a veteran of Neptune Orient Lines (NOL) and its tanker arm AET, where he was president until June 2015.
Recruited in 2016 to spearhead PCL's move into the tanker sector, he took over the top job in 2019.
"PCL went into the MR2 product tanker because we have a positive long view of the market," Hor told TradeWinds. "We like the sector very much because it is involved in all kinds of regional as well as global trades."
The move into tankers began in 2017 when the company bought several secondhand MR2s, but this did not happen before extensive groundwork.
Prior to taking delivery of the ships, PCL set up PACC Tanker Management, an in-house technical management division to manage the vessels.
It also put in place a small commercial team to trade the ships.
This extensive preparation work is what Hor described as "the way the Kuok Group does things".
"We start by doing a little bit at a time as our competencies build up and our team understands how it needs to manage things," he said. "When the time is right to acquire assets, we do it only when we are very comfortable that we are able to serve energy companies."
In 2018, PCL's tanker team felt comfortable enough to order newbuildings. Deliveries started in 2020 and the company has since taken delivery of seven 49,800-dwt product tankers from yards in South Korea and has a further two on order at K Shipbuilding for delivery in 2024.
The original secondhand tankers left its fleet this year.
"We saw the tanker market had shot up well, so we sold them," he said. "It was the right time because those ships if you take a three or five-year perspective, will not be so efficient in the future. The cost of doing modifications to further enhance them is not a great trade-off.
"The market is good so I would rather use that money to build more ships," Hor added, although he cautioned that new tankers would only be added if there was a good opportunity and the type was right.
PCL has seven MR2 product tankers in operation. From the outset, the company has avoided placing them in pools and has instead focused on trading them in the spot market.
"We chose not to put our ships in pools, although we have been approached by many," Hor said. "It's not a big fleet so we are more on the spot and short-term side. The market has been very supportive over the last 12 months."
He noted that PCL is becoming increasingly comfortable with the idea of fixing its vessels out on longer-term charters.
"If you do this business, you had better do it well," Hor said. "So, we make sure we can meet oil major standards. We went through the whole gamut of making sure we qualify for that business.
"We started with charters of ships to Exxon and subsequently some of the other oil companies. Right now, of course, the spot markets have been very strong but we can possibly look at longer-term business in the years ahead to build up our income."
While Hor did not give an indication of any immediate plans to expand PCL's product tankers fleet, he said that when it did so it would likely come in the form of more "super-eco" newbuildings, although he does not rule out secondhand vessels that can be upgraded.
Shifting product trades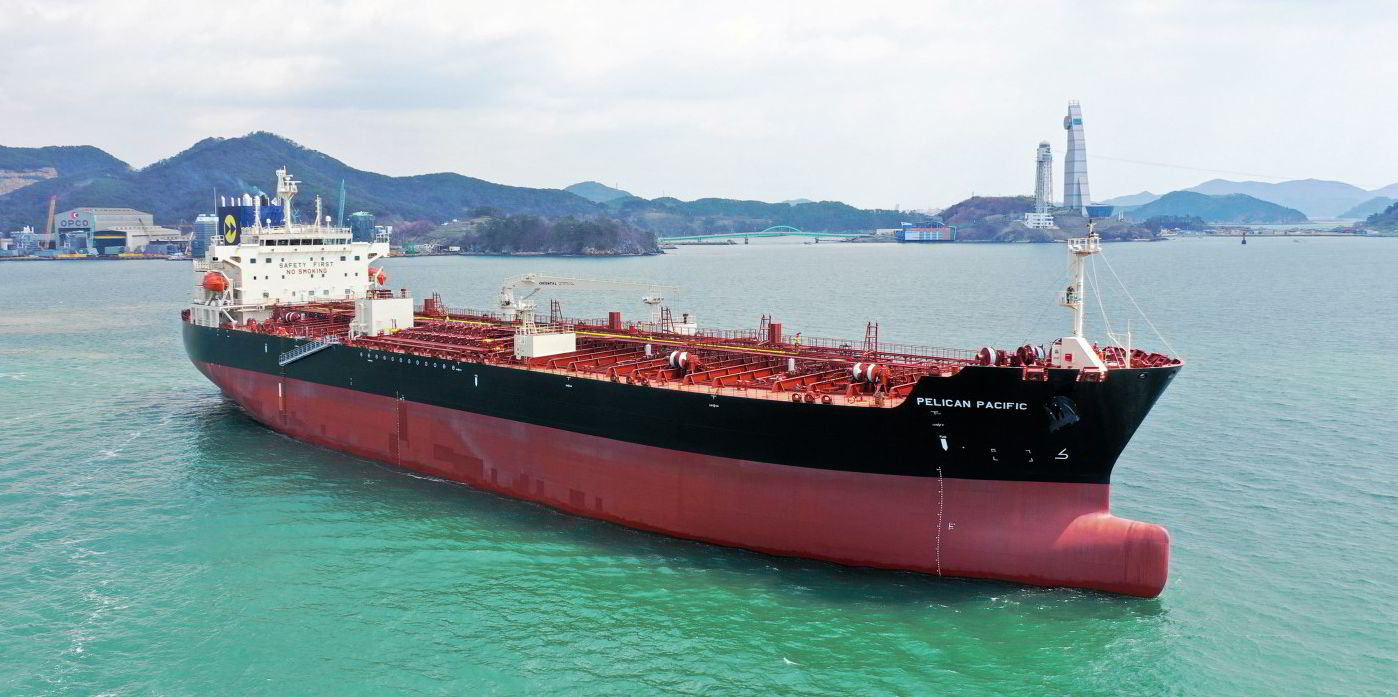 Hor is extremely bullish about the long-term prospects of the product tanker sector.
"Frankly, in a paradoxical way, the product tanker market has been a beneficiary of the whole terrible situation in Ukraine," he said.
"We see a lot of new trades. Europe used to import a lot of products from Russia, obviously, now they source a lot more from the US, West Africa and India."
Hor said the long-term fundamentals of the product tanker market looked good even before Russia's invasion of Ukraine crisis because of the dislocation of refined petroleum flows, which have been have increasingly been orientated towards longer haul.
"We have seen a lot of refinery reconfiguration over the last five to 10 years," he said. "Refineries in Australia and Europe have steadily been downsizing. Indian, Chinese and Middle East refineries have come up a lot. This is definitely changing the dynamics of product tanker shipping.
"We continue to see a lot more longer distance flows that will further lift the product sector. This is applicable to MRs because they are mid-range and they're very tradable regionally."
On the Ukraine situation, Hor said PCL's policy is not to carry any Russian cargoes, nor engage in any business dealings with any entities in Russia.
"We don't want to get into the situation where the insurers and P&I clubs say, 'I'm sorry, I'm not going to cover your business'," he said.
To ensure no Russian cargoes are carried by its ships, PCL has had to step up its sanctions and compliance-vetting processes.
"Frankly, it's a lot more difficult than you know," he said. "How do you ensure the cargo is compliant? Oil cargoes are often traded at sea so the destination will not necessarily be the same as it was when the cargo was loaded.
"It is quite complex because it ends up being that the owners of the cargoes are not necessarily our charterers."
Continue reading more about Pacific Carriers dry bulk activities and decarbonisation journey.