Indonesian oil major Pertamina underwent a major restructuring three years ago that saw its shipping activities spun off into one separate business under the banner of Pertamina International Shipping.
Under this new structure, what was the oil major's vast internal marine logistics division has been turned into a standalone, for-profit tanker company whose management wants to play a significant role in the global market and eventually go public.
Although barely heard of outside of Indonesia, Pertamina International and its predecessor companies have long been one of Asia's largest tanker companies, responsible for handling crude, petrochemical and LPG imports as well domestic distribution throughout Indonesia, a sprawling archipelago nation of 274m people.
Heading Pertamina International is Yoki Firnandi, a 20-year Pertamina veteran, who in his early 40s is also one of the group's youngest chief executives.
Under Firnandi's control is a fleet of just over 300 tankers and gas carriers of various sizes and types, 98 of which are directly owned.
While that tally includes vessels on time charter, it does not include ships taken in on spot charters or performing contracts of affreightment (COA).
Speaking to TradeWinds in an exclusive interview, Firnandi said it is time for Pertamina International to awaken from its captive carrier slumber and take its place among the world's commercial tanker giants.
"We were too busy doing our own stuff back home," he said.
Attempts have been made in the past to position Pertamina International's tanker operations more globally, but none of these efforts ever took off to any significant degree until 2017, when a small Singapore subsidiary using the Pertamina International name was formed to operate a handful of the company's more modern crude tankers in the global markets.
The Singapore venture proved successful, and now with the entire tanker division under the Pertamina International brand, Singapore, together with a more recently opened office in Dubai, is responsible for generating approximately 20% of the company's business from international markets.
The Jakarta headquarters handles strategic planning activities along with the Indonesian domestic business.
Today, Pertamina International operates around 50 ships in the global markets. The majority are directly owned by Pertamina International as the vessels chartered in from private Indonesian shipowners tend to be older and more difficult to trade outside of the island nation.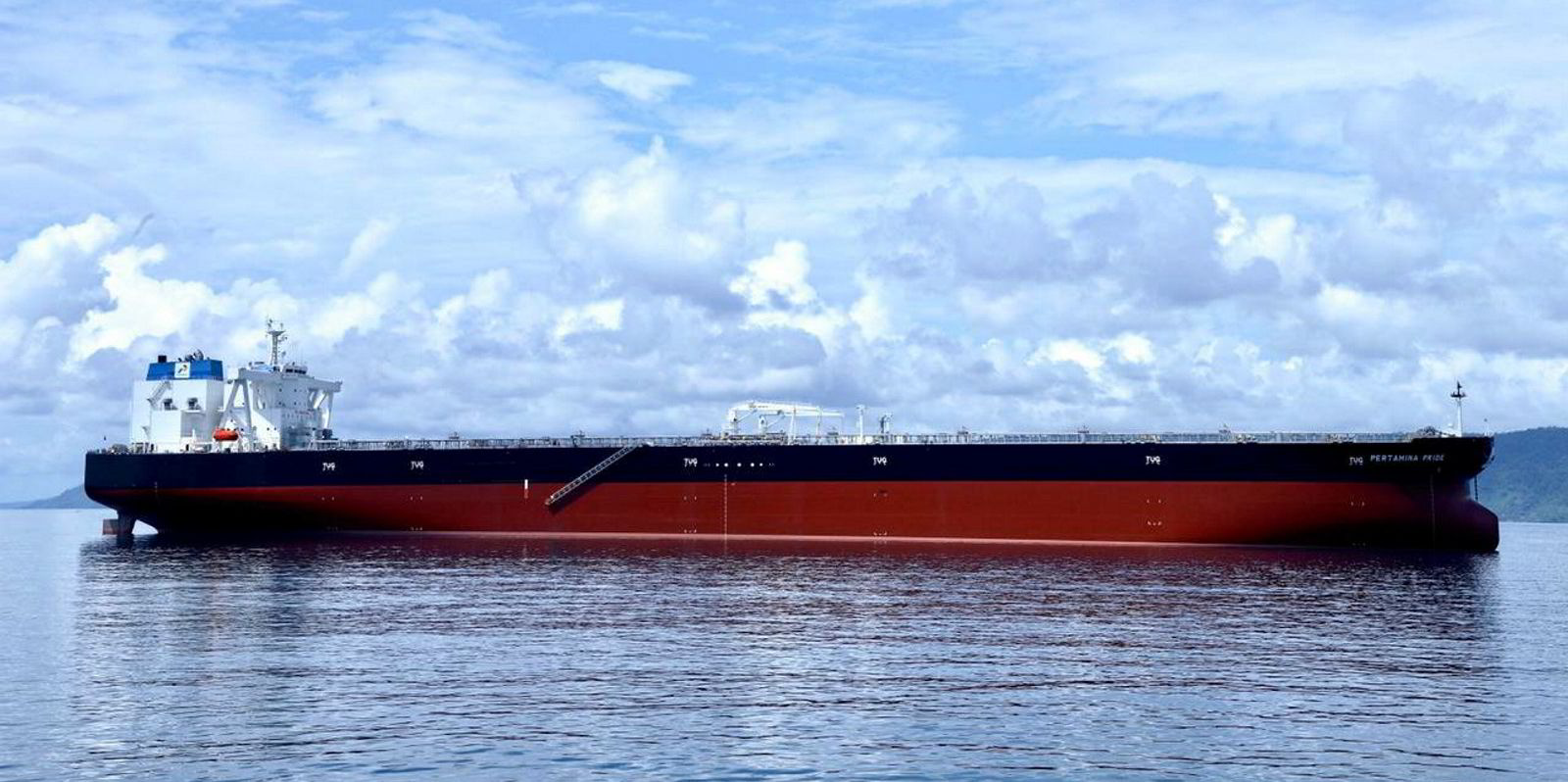 For now, the company is comfortable with fixing out its ships on time charters or placing them in pools, where they trade worldwide, sailing as far afield as the US, Europe and West Africa.
"Going forward, we will be looking for COAs and spot charters because we want to have more of a mix and balance," Firnandi said.
"Our intention is to focus on growing our international business. We have the experience of working in an environment with a lot of complexities, and now we are building our international capabilities."
Domestic growth
Pertamina International's move towards becoming a global player does not mean it intends to scale back its Indonesian domestic operations, which, under the new group structure, are done on a business-to-business (B2B) basis with other units under the group.
According to Firnandi, the B2B structure has already led to significant improvement in the domestic tanker and LPG business.
Even though Pertamina International still holds a monopoly on shipping for the Pertamina group due to internal policies requiring different business units to support each other, there are mechanisms in place to make sure Pertamina International performs optimally. Like any other tanker operator, the company is subject to penalties, claims and demurrage if it does not perform.
"Since it is done on a B2B basis, it is clear in our service level agreement what the performance level expected by the internal customer is," he said. "It improves everything, not only on our side but also on the customer side. We implement the best practices in the market because we are penalised when we don't deliver as expected by the customer."
Firnandi expects the domestic side of Pertamina International's business to continue to expand as Indonesia's demand for imported crude grows with the planned opening of two large refineries in 2024 and 2027. At the same time, domestic crude production is also expected to decline.
"After 2027, we expect Indonesia will import 700,000 to 1m barrels of crude oil per day, and the preference will be to import crude on a FOB [free on board] basis," he said.
Therefore, Pertamina International intends to invest in VLCCs to bring in the crude, as well as MR product and chemical tankers to transport the petrochemicals produced by the refineries.
"We are in a blessed position as part of an integrated energy company," he said. "Captive cargo is the enabler of our international growth. It is a very stable business that is always growing. It is the base load that allows us to be more aggressive and allows us to make more, higher-risk investments."
Fleet rejuvenation
In November last year, Pertamina International said it was planning a $3bn fleet-renewal and diversification scheme over the next five years, with the cash to be spent on tankers, LPG carriers and entry into LNG carriers.
To further its international and domestic expansion, Firnandi said the company needs to rejuvenate its ageing fleet.
Pertamina International's tanker fleet is a mixed bag, covering most size segments from small coastal product tankers to VLCCs. The age range is also significant, with VesselsValue estimating the average age of the tanker fleet at 20 years, although most of the older ships are in the small to handysize ranges.
Firnandi blames the age profile on days under Pertamina International's old structure, when the shipping activities were a logistics function rather than a business activity.
"Before the restructuring, whenever it came to investing in new or secondhand ships, we were always at the bottom of the list, not a priority," he said. "It's no wonder we had an old fleet."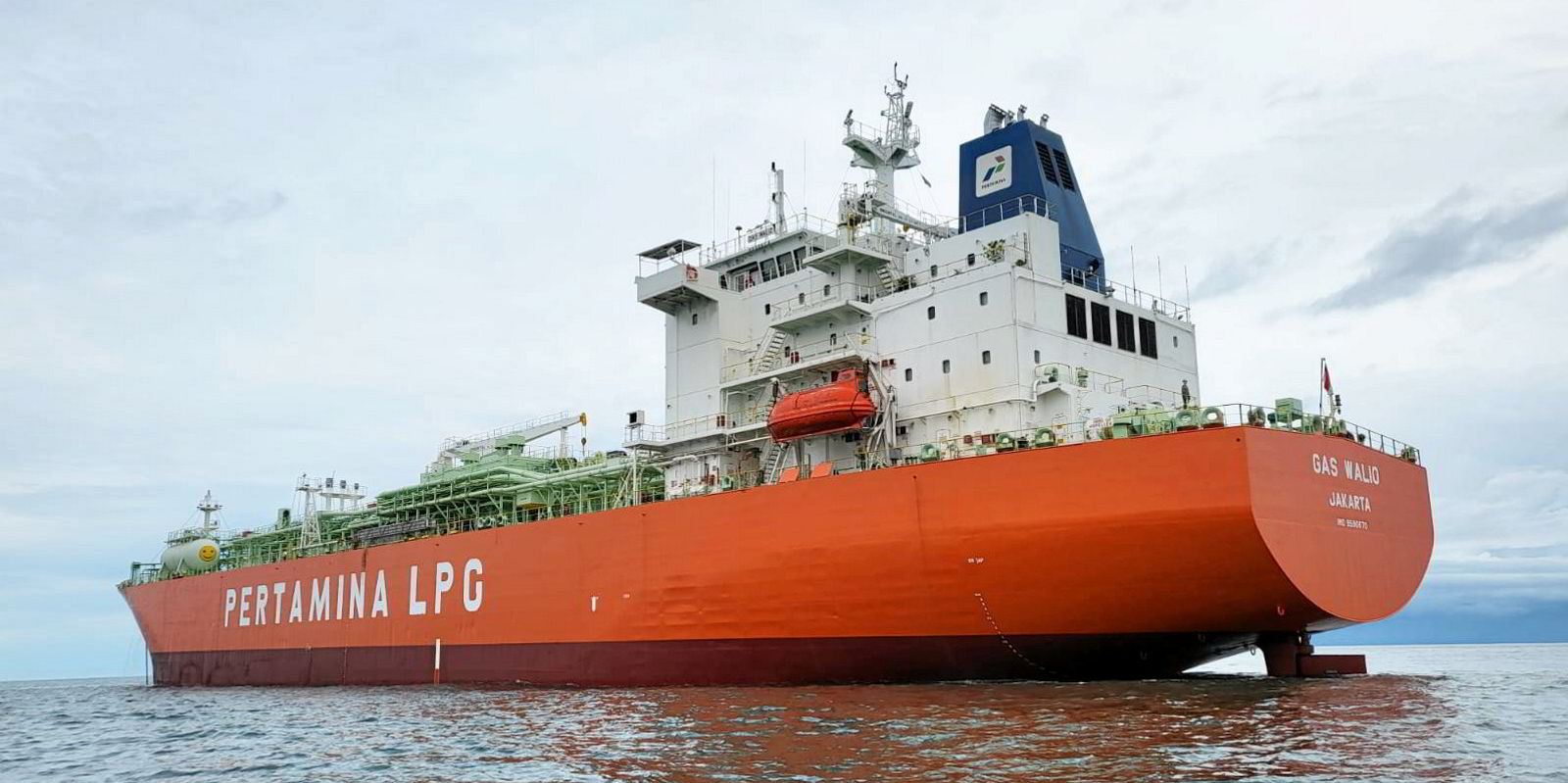 Now, as a standalone business, the situation has changed completely.
"The good thing about this new structure is that we have been allocated quite a substantial capex [capital expenditure] for new, or at least younger ships," he said.
Firnandi said the investment priority lies with medium to large ships to facilitate international expansion.
"We set the strategy a year ago on the understanding that tankers and LPG carriers are our core business, so we will invest to rejuvenate and expand the fleet," he said. "The aspiration is to have an additional 50 ships within the next four years. If we add five ships per year, that is just replacement, so we need to add five to 20 ships per year."
Pertamina International has been active in the secondhand market, buying modern tankers and medium and large-size LPG carriers. Secondhand deals allow immediate delivery, but it will likely turn to newbuildings from 2026, possibly ordering ammonia-ready ships.
Small tankers are no longer an investment priority, and the company will probably source future requirements through time charters.
"But that doesn't mean we won't invest in smaller ships if we see the need to," Firnandi said.
LNG carrier newbuildings
Pertamina International is forging ahead on the newbuilding front with an order for up to three 175,000-cbm LNG carriers.
TradeWinds revealed in August that South Korean shipbuilders Hanwha Ocean and Hyundai Heavy Industries were competing for the contract.
Market sources said at the time that the company was pursuing the newbuildings to break into the international LNG shipping business and use these vessels to carry Pertamina International's own production and traded volumes.
The tenders for the three ships are close to being concluded, according to Firnandi.
"We are still discussing a few commercial things with the intended users," he said, indicating these include Pertamina International, Indonesian off-takers and international players.
Firnandi added that the vessels can be used for both LNG imports and exports. He believes there is plenty of opportunity for Pertamina International in the LNG carrier space, both domestically and internationally.
"LNG demand in Indonesia is going to be quite big," he said. "Power plants are moving away from coal to low-emission fuels so we will see plenty of LNG use. I don't think we have the numbers just yet for the balance between domestic supply and demand. But there will be many projects like the Masela gas field, which is expected to produce 9.5m metric tonnes per year, which will require plenty of LNG carriers."
The Pertamina group has been investing heavily in LNG projects. Together with Malaysia's Petronas, it has signed an agreement with Shell to take over the energy major's interest in the Abadi LNG project.
It has also signed a memorandum of understanding with Japan's Inpex Corp to collaborate on various gas fields, with a focus on the Abadi LNG project. The companies plan to pursue opportunities to collaborate on the offtake and transportation of LNG and the production of hydrogen and ammonia.
Firnandi notes that Pertamina also has some portfolios of LNG in the US, Australia and elsewhere that require transportation, particularly if traded on a FOB basis.
Chartering revamp
Tankers and gas carriers chartered from Indonesian shipowners have long formed the bulk of the ships under Pertamina International's control.
Pertamina International contracts are the lifeblood of the country's tanker owners, whose fleet expansion or contraction is directly linked to their ability to win charter tenders.
The tankers purchased for these charters have traditionally been older vessels acquired specifically for the tender.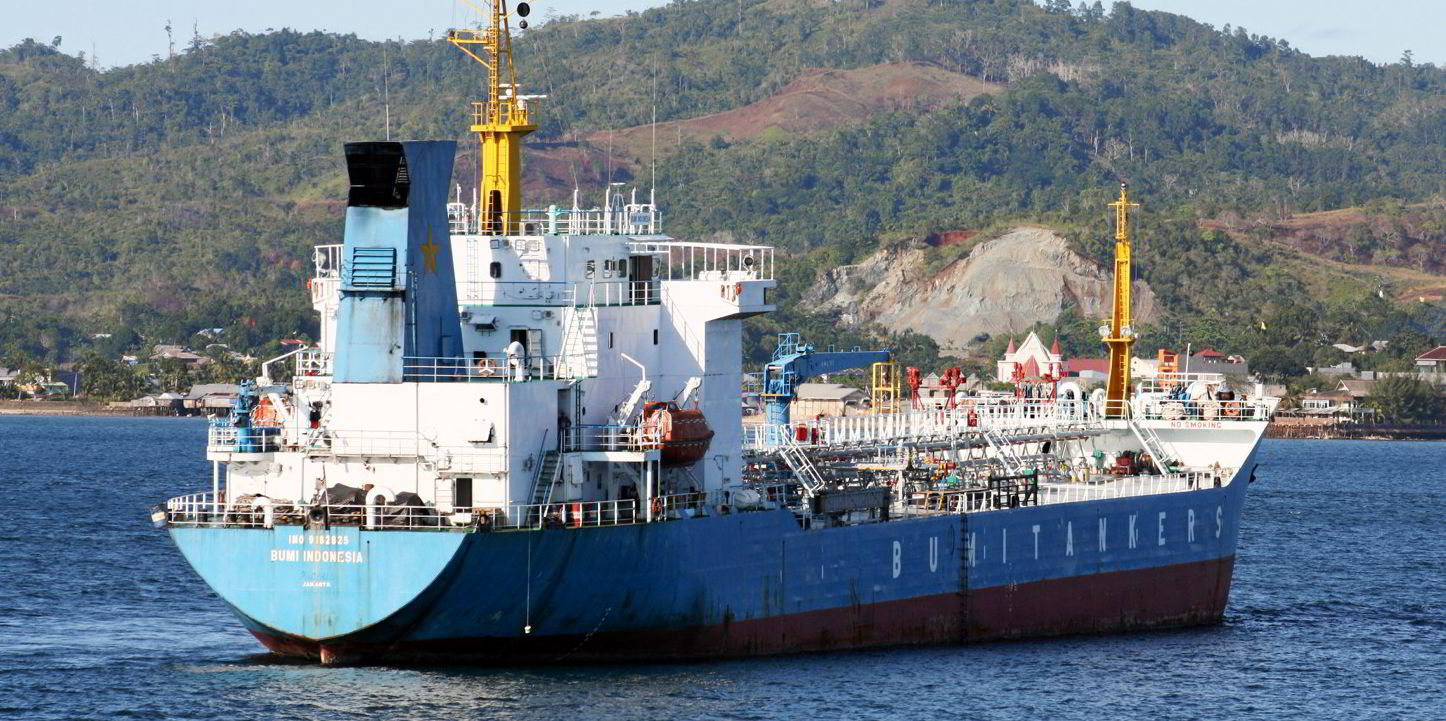 Firnandi admits that this has led to lower-quality vessels, but he said that a new strategy implemented in July is aimed at improving the quality of the ships taken on time charter.
The "roadmap" to quality includes not only setting age limits on ships but standardising ship-management practices by working with a limited number of ship-management partners. The company believes this will allow it to work with any owner but still define the ship-management standards, with the overall goal to raise the quality of the vessels to meet requirements for the International Association of Classification Societies.
"At the same time, we also evaluate the current time-charter rate, and then we adjust it to reflect the higher standard we expect from the shipowner," Firnandi said.
However, Firnandi recognises that upgrading the quality of the domestic Indonesian tanker fleet cannot be accomplished overnight, and the process will be undertaken in a step-by-step manner.
"I'm not saying that we will be 100% ready in three years' time, but slowly and surely all the ships that we operate domestically or internationally will have the same standard, which will eventually allow us to be much more flexible," he said.
"Perhaps, going forward, we will be the biggest pool in this region."
IPO ambitions
Pertamina International's senior management has big ambitions to grow the company and eventually take it public through an IPO, most likely on the Jakarta exchange.
Firnandi said an IPO is being discussed with Pertamina International's shareholders, which includes two Pertamina group-linked entities and Japanese shipowner NYK, which acquired a stake of just under 5% in 2022.
Firnandi described NYK's investment as being "more on the project side".
While shareholder discussions continue, Pertamina International is pushing ahead with its plans to go public.
"We are preparing every aspect internally, Firnandi said. "That is why having a clear holistic plan is so important."
He hopes an IPO can be conducted in 2025 or 2026 but said any such move depends entirely on decisions made by Pertamina International's shareholders.