The increasing use of sanctions as a foreign policy tool could lead to a fractured global shipping market, NorthStandard's Mike Salthouse is warning.
With tensions rising between China and the west, shipowners may soon be stuck in a very delicate geopolitical situation, between western money and eastern trading opportunities as the tanker market splits between the mainstream and so-called dark fleets.
"The world of shipping that I've certainly grown up with is changing before our eyes," Salthouse told TradeWinds.
"We're going to end up in a world where the US will control the money and China will control cargoes and some poor shipowner in the middle is going to find it very difficult, striking a balance between access to capital and access to cargo."
He said in the past shipowners did not have to worry about where they were trading and if their service providers would be recognised.
But as the west "weaponised financial and technical services", with US sanctions against Iran beginning in 2010 and swelling to G7 sanctions in recent months in an effort to punish Russia for its invasion of Ukraine.
The move largely drew a line in the sand between companies and countries willing to stay in the mainstream by complying with the new sanctions and others operating outside it in the dark fleet.
"It was only a matter of time before states that didn't have the same foreign policy objectives [thought] 'We need to do something about this, we need to remove our dependence on the US dollar, we need to remove our dependence on UK insurers and we need to find flags that are going to be withdrawn every time we do something that's not in accordance with US foreign policy,'" Salthouse said.
Dark fleet ships are typically described as ageing ships, insured and flagged by nontraditional providers, but Salthouse said that is not always the case and that the fly-by-night reputation of the dark fleet might not always be the case.
He offered Sovcomflot's fleet as an example. The company transferred many of its ships from Cyprus to a rebranded, Dubai-based company called SUN Ship Management.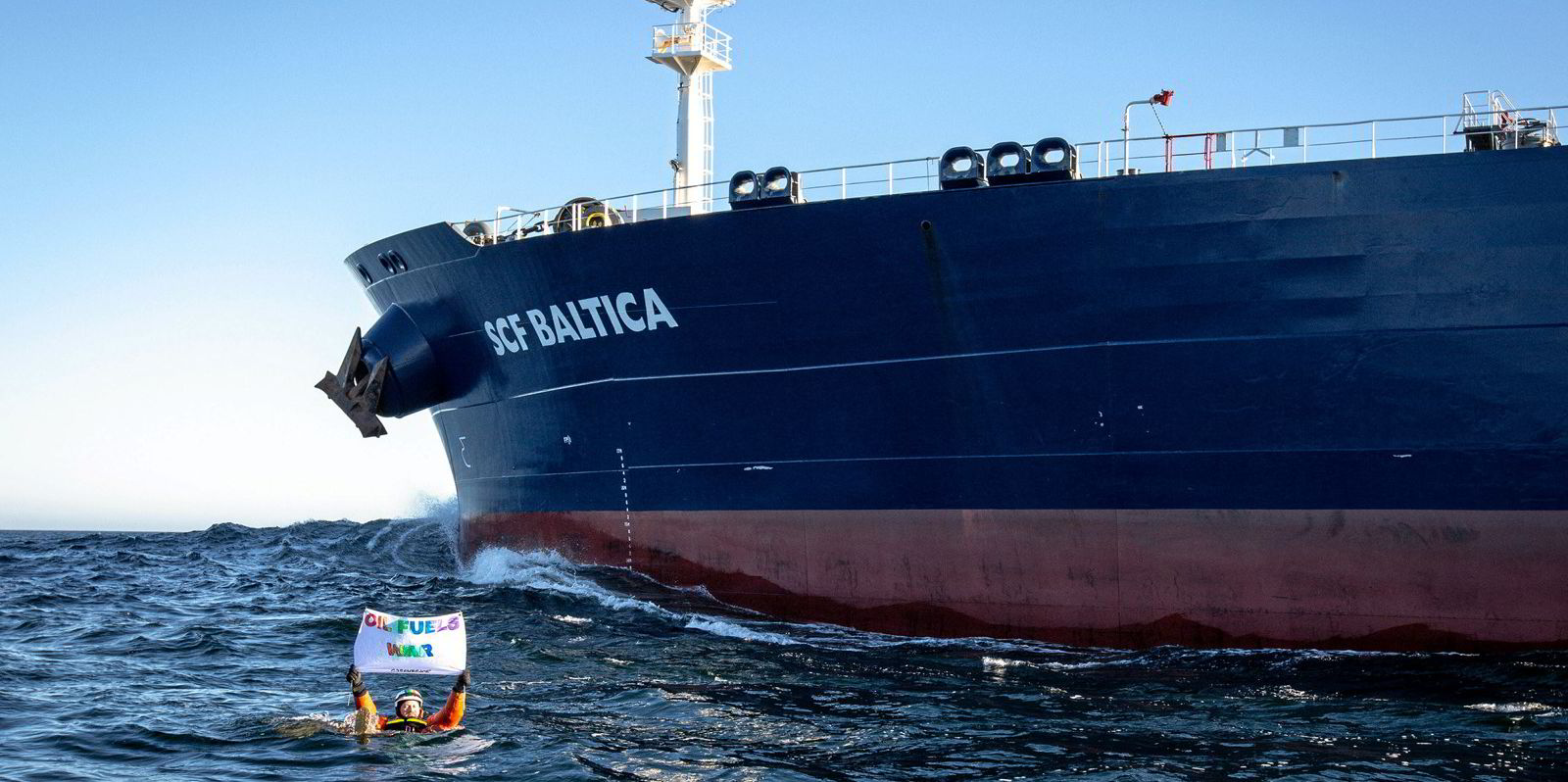 The parent company has since been sanctioned by the European Union, but its fleet is relatively young and until Russia's invasion of Ukraine was involved in above-board trades. And Sovcomflot itself stresses that it complies with all sanctions and all national and international regulations, with its ships never trading physically 'dark' with AIS beacons turned off.
But Salthouse points out that for insurance, 'dark fleet' ships have used well-established Russian insurers, those involved in Iranian trades have used a domestic insurer there and he and others have said there is an unidentified New Zealand insurer involved in Russian oil trades.
"We may well find that this dark fleet does actually start to generate its own control mechanisms and improve over a period of time," Salthouse said, though he stipulated that those standards would be years away.
"My take on it, is [the dark fleet] is there to serve a political agenda, it is there to serve the interests of those nations which don't subscribe to Western foreign policy objectives.
"That is unfortunate because we're just going to end up in a world of different economic systems, it's going to restrict trade [which is] my concern going forward."