With the completion of 'static' flight tests for Airseas' kite wing on transatlantic voyages by a Louis Dreyfus ro-ro chartered by Airbus, the next stage of the technology's verification will involve "dynamic" flying.
The Seawing system has proven it can pull the 21,500-gt Ville de Bordeaux (built 2004) as it transports aircraft components between France and the US, and that its automated take-off and landing is fully functional.
But to access a full average 20% reduction in fuel use and emissions, it is necessary to go from having the kite wing simply pulling from above and forward of the ship to swooping through the air in figures of eight.
Dynamic flight can increase the speed of the kite, which has a profile similar to an aeroplane wing, by up to seven times the apparent speed of the wind, Airseas chief executive and co-founder Vincent Bernatets said. And as traction force is a square of the airflow, multiplying the airflow speed by six multiplies the kite's traction power by 36 times.
"There is a huge benefit for the kite from dynamic flight," he said. "That will get us to that average 20% of the engine power, which means at times it is [saving] 50% or even 70%, depending on the wind conditions, and at times zero when you don't use it."
He added that a kite flown 300 metres above the sea can pull a 50,000-tonne ship on its own with a 25-knot wind coming from the aft or side. Generally, it requires wind speeds of between 10 and 40 knots, and is not likely to be used when the wind is on the bow plus or minus up to 40 degrees.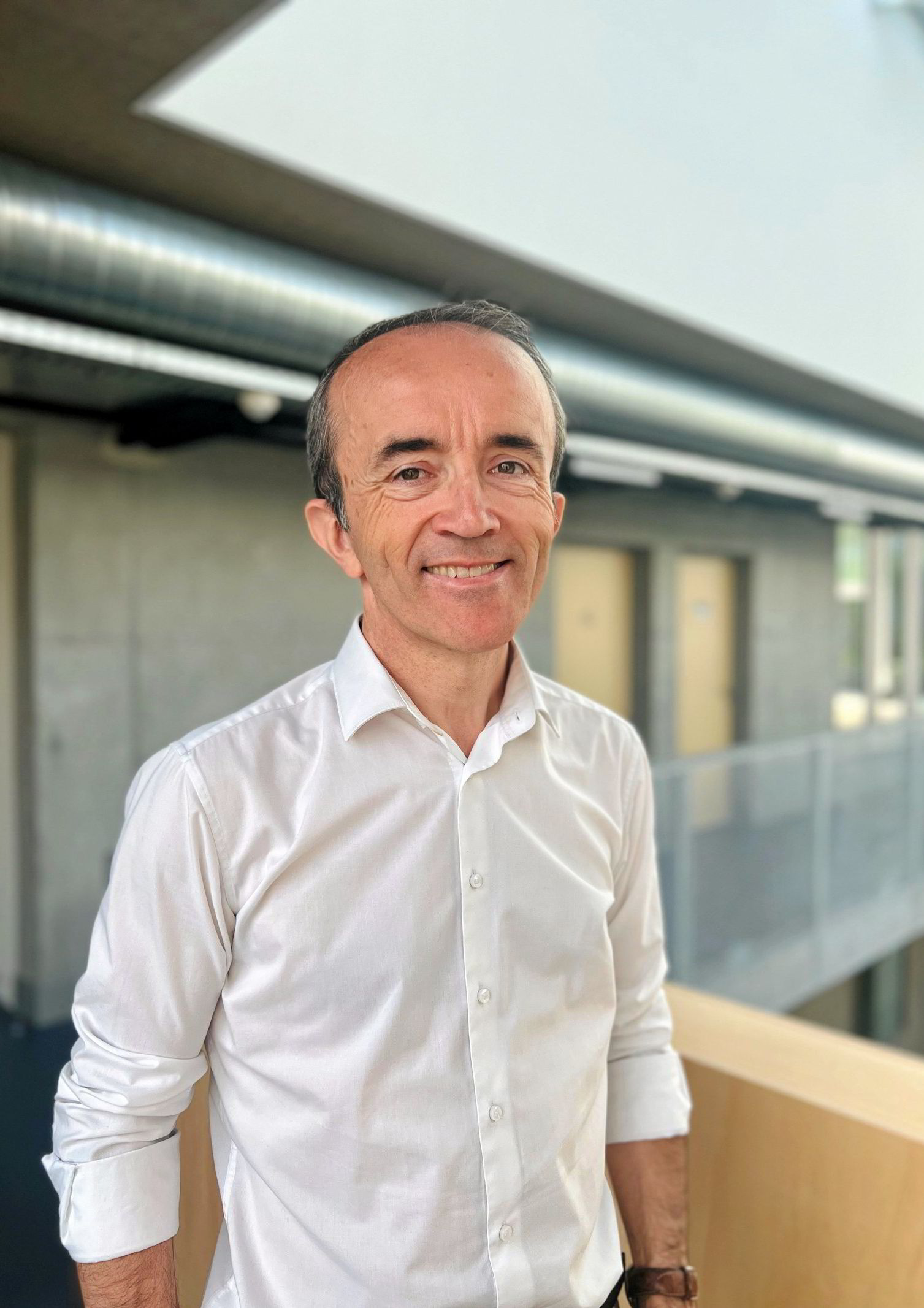 During the next stage of trials, software performance will be improved and a 500-square-metre sail will be fitted by the end of this year to replace the current 250-square-metre kite.
K Line, which has a firm order for five Seawings, as part of a deal to take 50 up to 2025, will use 1,000-square-metre sails that are planned for the final product. The first of the five kites will be delivered to the Japanese owner this year, but K Line already has one to test that has been fitted to a capesize bulker.
Industrialisation is already underway, with deck base and machinery sections being built and a factory to manufacture the sail units ready to roll in 2025.
By 2032, Bernatets said Airseas planned to have delivered 1,000 Seawings, with its factory having the capacity to produce 250 units each year.
As fewer materials are used in kite production than rigid sails or rotors, he said a return on investment is being targeted within two to four years. Sails would be replaced every two years under 20-year lifetime service contracts.
Airseas is targeting large ships operating in deepsea trades with retrofit operations being possible within a day, Bernatets said. The company is in negotiations with tens of shipowners over sales as well as is in discussions to bring in extra financing.
"The trials are key to turning the commercial discussion into firm orders," he said. "the excitement comes from seeing this wing unfold and fly — that is magic to our eyes."