Bold newbuilding projects are making headlines in sustainable shipping, as owners commit to LNG, methanol and potentially zero-emission ammonia and hydrogen projects.
But while owners such as Norway's Hoegh Autoliners are making investments in sustainable newbuildings, much of the industry is spending its time trying to avoid building new.
In the shortsea market, which is to a great degree the laboratory for sustainability to be passed up the chain to larger tonnage, owners are concentrating on making old assets last longer.
New steel counts towards the emissions effect of even zero-emission tonnage, and owners with ships on the water are investing more in repair and maintenance to keep fleets running more sustainably until they can be replaced with better alternatives.
That is the view of one of the world's biggest shortsea owners, Norway's Wilson, which is studying methanol as a power source and building ships to higher fuel-efficiency standards, but has to operate a 130-strong fleet in the meantime.
"[The] most environmentally friendly strategy is to operate existing assets for as long as practical and financially sound, in order to then renew with modern tonnage," Wilson wrote in its most recent environmental, social and governance report.
"Repair and good maintenance are more sustainable than scrapping and building new."
Likewise, the Norway-based chartering arm of HeidelbergCement has been one of the players most vocal about the need to renew an elderly shortsea fleet and is backing a pioneering hydrogen-fuelled shortsea newbuilding project.
But according to the company's head of chartering, Lars Erik Marcussen, it is at the same time working on a plan to keep a 53-year-old ship running.
"It can sail for another 50 if we solve the emissions problem," he told TradeWinds. "There is a lot to be said for not producing another thousand tonnes of steel."
The Swedish-owned, 1,600-dwt Jehander 1 (built 1970) was built by HeidelbergCement and later chartered out to partners. It is not an extreme outlier among the shortsea vessels currently available. But it is a special case in that it is not much exposed to salt water, operating mostly inland near Stockholm.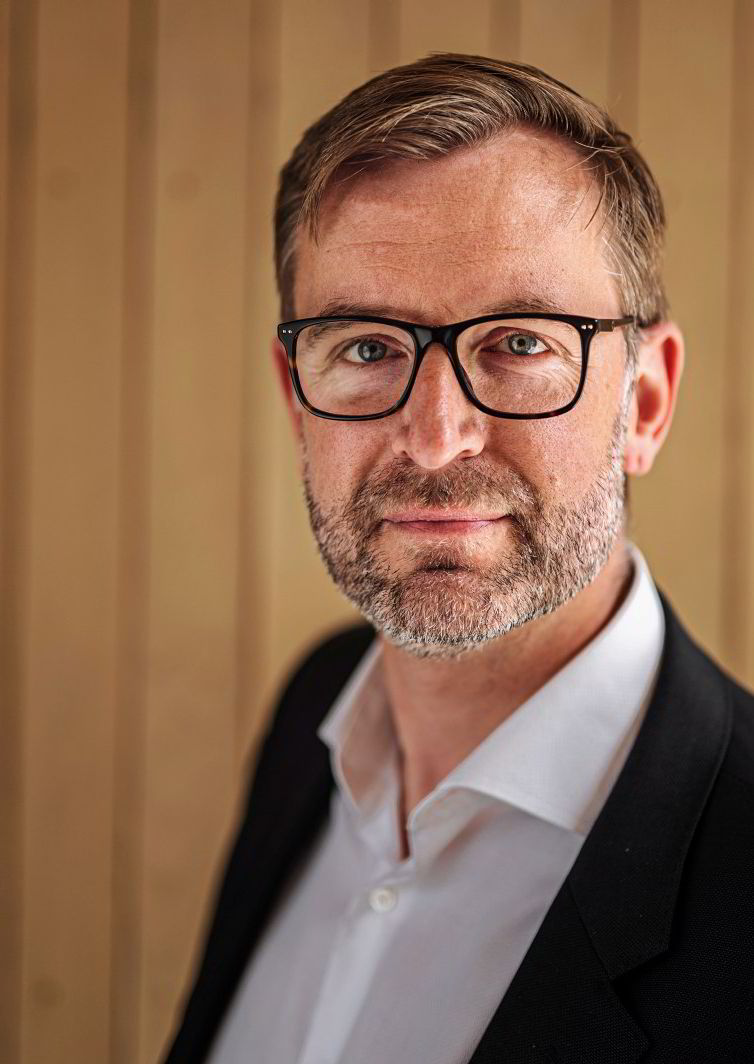 Even so, it illustrates the range of alternatives shipowners and charterers have to work with during the transition away from fossil fuel.
HeidelbergCement's better-known decarbonisation project is on the newbuilding side, in its cooperation with Norwegian grain charterer Felleskjopet Agri on the long-term charter sponsorship of the first of up to five 5,500-dwt bulkers planned by Egil Ulvan Rederi.
Trondheim-based Egil Ulvan won the HeidelbergCement charter commitment in a 2021 competition sponsored by DNV, and a year ago picked up a grant from Norwegian state sponsor Enova, but has yet to place an order.
A series of Norwegian owners and charterers have low to zero-emission shortsea projects underway.
Early starter Aasen Shipping has already taken delivery of the first two in a series of 9,300-dwt diesel-electric hybrid bulkers with battery-powered excavators ordered in 2020 from Dutch shipbuilder Bodewes.
Last year, a bigger player got involved when Grieg Maritime-backed Skarv Shipping Solutions announced plans to put the first of a series of up to eight zero-emission 5,000-dwt general cargo ships on the water in 2025.
Skarv, which is a joint venture of Bergen-based general cargo specialist Peak Group and innovation sponsor Grieg Edge, later won Norwegian government funding for three projected low-emission 4,000-dwt ammonia-battery hybrid ships for coastal trading.
TradeWinds reported in April that Henning Torp's Thor Dahl has a letter of intent for up to three 5,000-dwt hydrogen-battery ship at India's Cochin Shipyard.
Limits to retrofitting
Marcussen underscored that there are limits to the scope for retrofitting as a part of vessel life extension, as heavy battery packs and most new fuel solutions (except methanol) demand new hull configurations and not just new kit inside old hulls.
"There is little propulsion retrofitting going on in the ships we charter at the moment," he said, mentioning Hagland Shipping's 4,700-dwt Hagland Captain (built 2012), retrofitted with a battery pack and electric excavator, as a rare exception, other than "small steps" equipment retrofits.
"The rest [of the decarbonisation innovation] is newbuildings," he said.
On the newbuilding side, he believes the carbon emission effects of scrapping are less of a consideration than in the past.
"Ship breaking in 2023 is a completely different business than it was in 2003, with a much higher proportion of recycling involved."
Although he hopes the Egil Ulvan project will put pen to paper in the next few weeks on newbuilding contracts and charters, he expects to live with the short steps in his market for some time.