The pandemic and the supply chain crisis have faded after supercharging interest in digital maritime tech solutions.
In their wake is a capital market for tech start-ups and scale-ups in which funders are more cautious and will take a harder look at companies before opening their pocketbooks.
The careful stance by investors follows a frothy period in which the pandemic and supply chain problems — not to mention that container ship lodged in the Suez Canal — fuelled attention on shipping that turned 2021 and then 2022 into record years for raising capital maritime tech.
Subscribe to Green Seas
Get our weekly newsletter on sustainability, ESG and decarbonisation to stay on top of the developments as the shipping industry faces pressure to transform.
Firms now face still-high interest rates, global economic concerns and less spotlight, although some experts said opportunities remain now that there is no turning back following recent years' acceleration in shipping's digitalisation
Jochem Donkers, a maritime technology specialist and principal consultant at Skysail Advisors, said the times are changing for maritime tech start-ups and scale-ups, with the need to shift thinking towards funding their operations by creating value for customers.
But he said some face a starker choice: deciding whether to close up shop or survive under the umbrella of a larger group.
"It's no longer free to run your start-up. You have to justify it to your investors; they become more critical," he told TradeWinds.
"And I think there's a number of companies that are just too small to do that."
A company may have been around for more than five years, and if it does not get the types of returns venture capitalists like to see, it might find it harder to attract more cash, he explained.
Fading Ever Given-effect
One expert said that now that the supply chain is normalising, shipping does not have the same broader attention that it had when the 20,124-teu container ship Ever Given (built 2018) became lodged in the Suez Canal.
"Now that things have normalised, I think that that focus on fixing the supply chain to some degree has gone away, but on the other hand, some other investors are still there because they realised, 'OK, now that the pressure is off. Now we can focus on making improvements as opposed to just fighting fires,'" he said.
Tech companies with moonshot ideas but no revenue are going to have a harder time finding venture capital investors, he said.
But the capital is still out there for maritime digital tech, it is just looking at the space with a more informed perspective.
"There's probably more access to it than there was a year or two ago," the expert said. "But over time, investors are getting smarter about the industry as well."
But merger and acquisition deals are abounding, as smaller companies find a home in larger platforms, such as with Kpler's recent takeover of vessel tracking site MarineTraffic or optimisation firm ZeroNorth's acquisition of bunker software company BTS.
He said more of that is in store.
At some levels, digital shipping names that rode the wave of supply chain disruption are facing pressure as the situation has normalised and higher interest rates have slammed the broader technology space.
FlexPort falls
Flexport, the digital freight forwarding platform that was a rare player to hit "unicorn" status by surpassing a $1bn valuation, laid off 20% of its staff in January and there are reports that its valuation has suffered in secondary markets.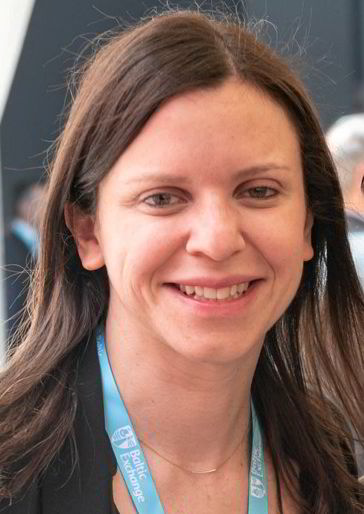 But freight forwarding software-as-a-service firm Freightify recently raised $12m in a deal that shows there is still interest in investing in the right platform.
The Singapore-based outfit scored the Series A debt and equity funding from venture capital firms including Sequoia Capital India, TMV and Alteria Capital, as well as original investors Nordic Eye Venture Capital and Motion Ventures.
TMV co-founder and general partner Marina Hadjipateras said volatile market conditions have not caused capital to go away for the types of early-stage maritime tech companies that her firm invests in.
In fact, she said there is actually more capital out there than before Covid-19, although her firm is advising companies to raise more cash in funding rounds to ensure one to 24 months of financial runway.
Hadjipateras said there is more caution around funding maritime tech companies that are in growth mode.
"But in terms of early stage, which is what we deal with, there's still a lot of interest. There's a lot of action. There's a lot of change taking place with regards to investments into the digitalisation of the industry," she said.