Liner executives such as Eli Glickman of Zim concede they never really saw the crisis in container shipping coming.
But it is hard to imagine things could have worked out better for the Israeli liner operator, which listed on the New York Stock Exchange in January and is already forecasting record Ebitda of $5.2bn this year.
About TW+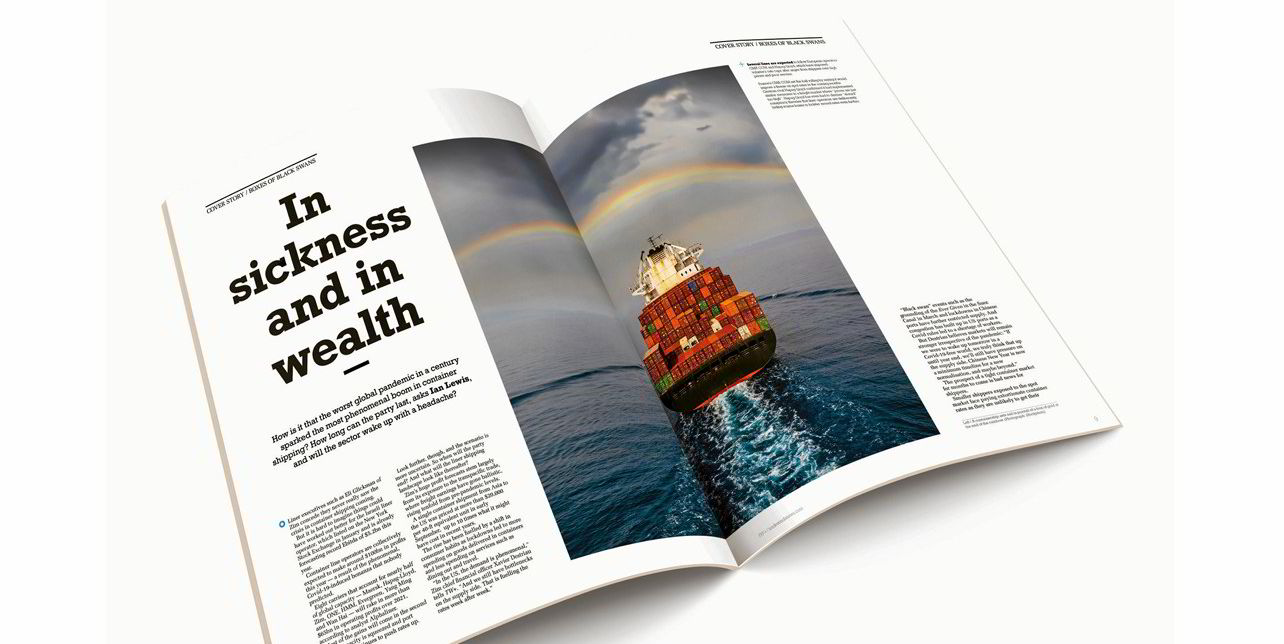 This story is part of the upcoming edition of the TW+ magazine, which unpicks the changes that have occurred over the past 20 months as a result of Covid-19, investigates how shipping is still being reshaped and tries to find out what the permanent effects may be.
Container line operators are collectively expected to make around $100bn in profits this year — a result of the phenomenal, Covid-19-induced bonanza that nobody predicted.
Eight carriers that account for nearly half of global capacity — Maersk, Hapag-Lloyd, Zim, Ocean Network Express (ONE), HMM, Evergreen, Yang Ming and Wan Hai — will rake in more than $65bn in operating profits over 2021, according to analyst Alphaliner.
Most of the gains will come in the second half as capacity is squeezed and port congestion continues to push rates up.
Look further, though, and the scenario is more uncertain. So when will the party end? And what will the liner shipping landscape look like thereafter?
Zim's huge profit forecasts stem largely from its exposure to the transpacific trade, where freight earnings have gone ballistic, rising tenfold from pre-pandemic levels.
A single container shipment from Asia to the US was priced at more than $20,000 per 40-ft equivalent unit in early September, up to 10 times what it might have cost in recent years.
The rise has been fuelled by a shift in consumer habits as lockdowns led to more spending on goods delivered in containers and less spending on services such as dining out and travel.
"In the US, the demand is phenomenal," Zim chief financial officer Xavier Destriau tells TW+. "And we still have bottlenecks on the supply side. That is fuelling the rates week after week."
"Black swan" events such as the grounding of the Ever Given in the Suez Canal in March and lockdowns in Chinese ports have further restricted supply. And congestion has built up in US ports as Covid rules led to a shortage of workers.
But Destriau believes markets will remain stronger, irrespective of the pandemic: "If we were to wake up tomorrow in a Covid-19-free world, we truly think that up until year end, we'll still have pressure on the supply side. Chinese New Year is now a minimum timeline for a new normalisation, and maybe beyond."
Bad news for shippers — and, strangely, for operators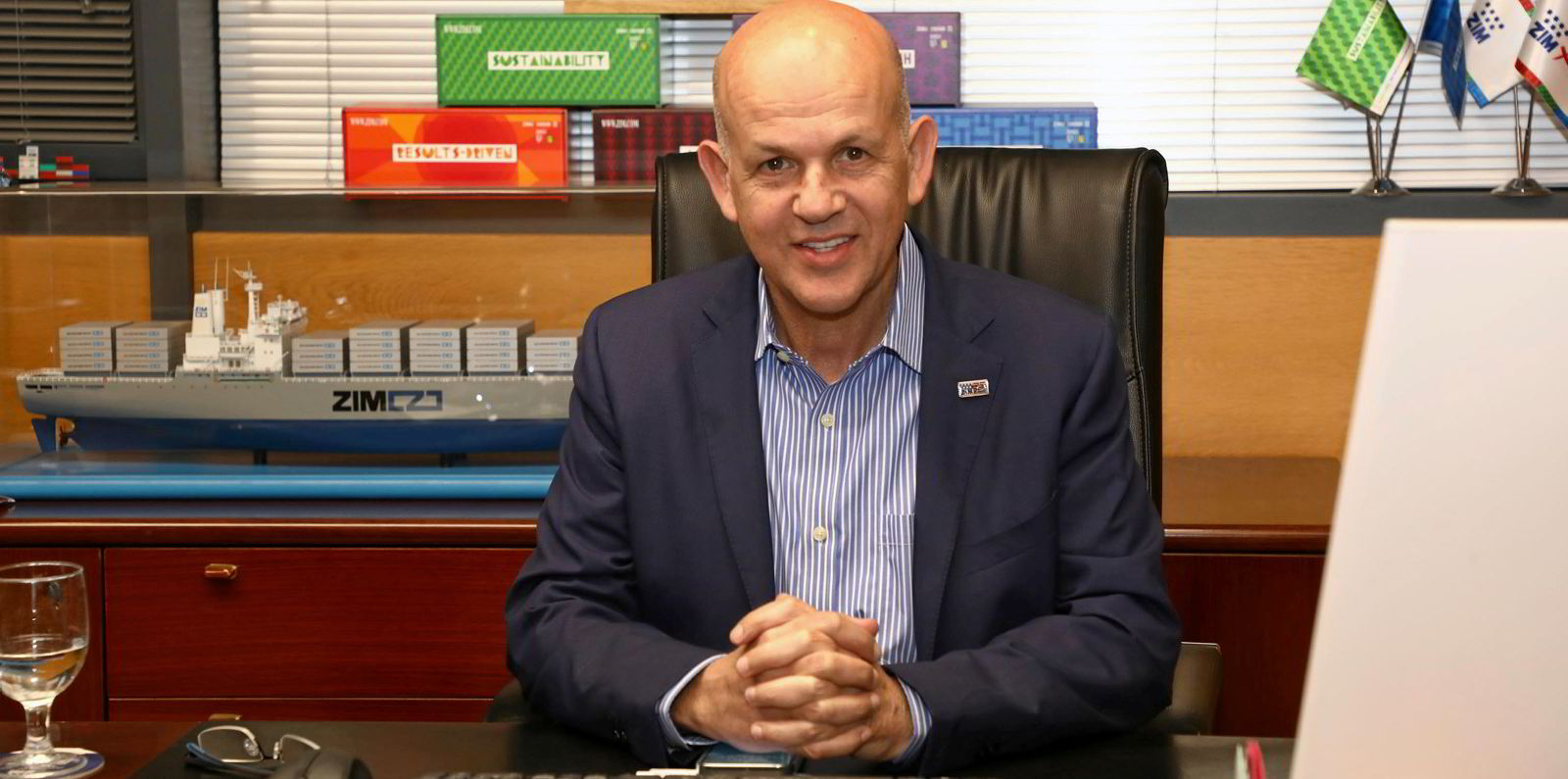 The prospect of a tight container market for months to come is bad news for shippers.
Smaller shippers exposed to the spot market face paying extortionate container rates as they are unlikely to get their cargoes onto ships without paying hefty premiums.
More surprising, perhaps, is how the tightness has become problematic for liner operators.
The situation is "really dire", according to Nils Haupt, senior director of Germany's Hapag-Lloyd..
"We really want normalcy. We all want supply chains to run smoothly," he says. "The system is not working well enough, and we all need to pull in the same direction to get this resolved."
A representative of one major liner operator refers to the container shipping system as having "broken down", with complaints from both customers and crews over port schedule reliability.
Liner companies are reluctant to put a date on when things will return to anything remotely like normal.
+ point
Several lines are expected to follow European operators CMA CGM and Hapag-Lloyd, which have imposed voluntary rate caps after anger from shippers over high prices and poor service.
France's CMA CGM set the ball rolling by saying it would impose a freeze on spot rates in the coming months. German rival Hapag-Lloyd confirmed it had implemented similar measures in a freight market in which "prices are just too high".
Hapag-Lloyd has even had to dismiss "absurd" conspiracy theories that liner operators are deliberately hiding scarce boxes to bolster record rates even further.
That will depend on global progress in bringing the pandemic fully under control, according to ONE chief executive Jeremy Nixon.
On that front, risks remain that low vaccination levels in many countries can result in sudden changes in labour availability and operational conditions.
But the liner industry is doing its bit to help, having "deployed every spare vessel and container", Nixon suggests.
It is why some operators talk of a "new normal" in container shipping that will mean a soft landing for freight rates.
Even when congestion eases and demand normalises, supply will be limited as liner companies play "catch up" on their fleets, Destriau suggests.
"We are of the view that the 'new normal' in terms of equilibrium and rate level will remain higher than the pre-Covid level," he says.
Some kind of equilibrium could happen as soon as next year when vessels that have delayed dry-docking or avoided scrapping will be taken out of the system.
And decarbonisation measures that come into effect in 2023 are expected to restrict supply by forcing operators into slow steaming or replacing older vessels.
"The only way operators will be able to reduce the carbon footprint is by slowing vessels," Destriau says. "And we need to maintain weekly schedules, so that will put additional pressure on supply."
Unsurprisingly for an industry that has been bleeding money for the best part of a decade, there are plenty of counter-arguments.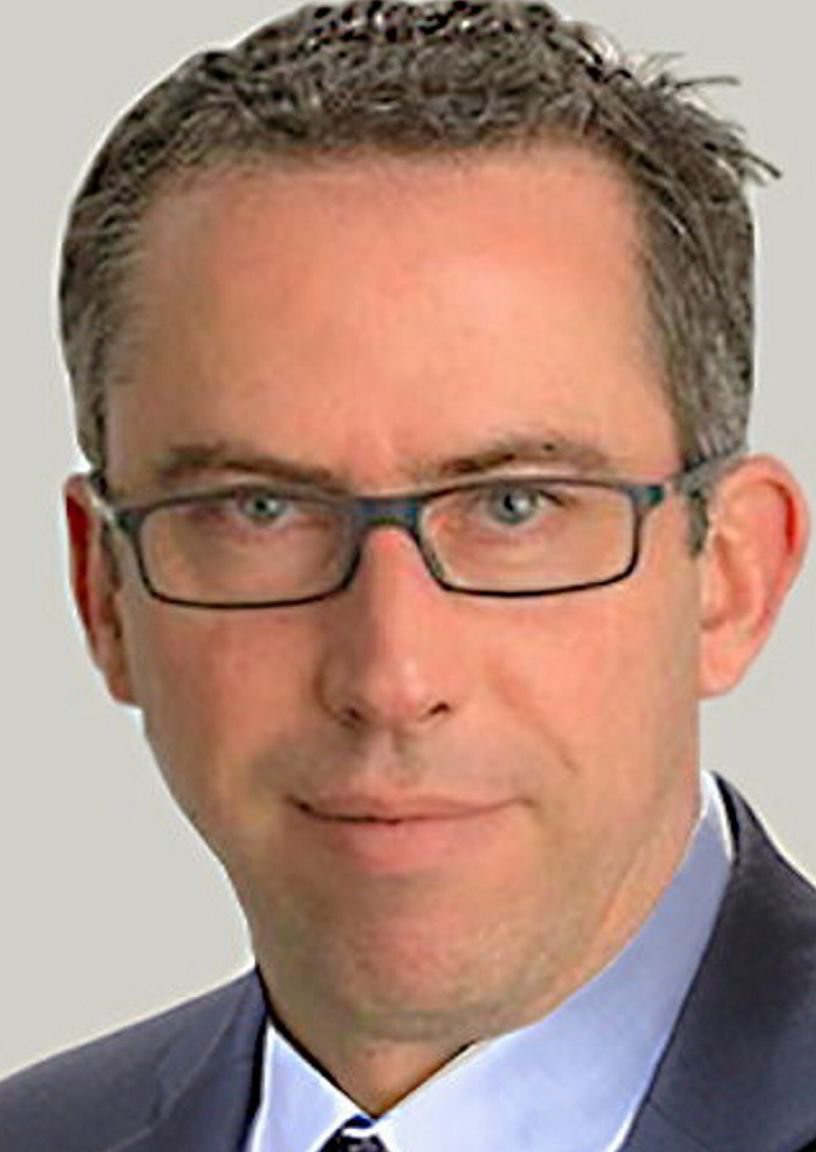 One concern is that the resurgence in newbuilding orders is stoking up problems for the future.
By the end of August, around 290 containerships of 2.7m teu had been ordered this year — "the biggest annual binge for years", according to Mark Williams, managing director of Shipping Strategy.
That number continues to grow, with orders for vessels that will mostly come on stream in 2023 and 2024. By that time, congestion issues should have eased and freight rates be significantly down from their current highs.
"It makes one wonder, it takes an age to build a good market, but not so long to potentially destroy one," writes Hartland Shipping.
The total orderbook of 5.17m teu represents 21.3% of the current fleet, having doubled from 10.7% at the beginning of this year.
The surge in orders could potentially balance markets when the ships come on stream in 2023-2024 delivery.
Until then, the industry will rely on the charter market, which has undergone a fundamental shift, with charter rates following freight prices to rise to historic highs.
Ships once deemed scrap candidates are now being fixed at unprecedented rates.
That is no more apparent than for "classic" panamaxes in the 4,000-5,100-teu range.
Many observers had written off the prospects for ships in this category following the opening of the enlarged Panama Canal in June 2016.
Eye-catching fixtures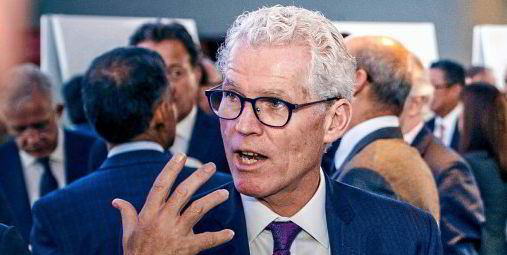 Yet the revival of the sector has been dramatic, with some of these vessels earning up to $200,000 per day for short periods. That is the rate that US-listed owner Euroseas has obtained for the 4,250-teu Synergy Oakland (built 2009) for a charter of between 60 and 85 days, starting in mid-October.
Eye-catching fixtures have been made possible partly as a result of the entrance of a new breed of charterers to the boxship market.
Chinese freight forwarders and well-known retail outlets such as Home Depot, Walmart and Ikea have entered a charter market that was previously more or less the sole domain of established liner operators.
Whether these new charterers will remain in the market once freight rates fall to more normal levels remains to be seen.
It seems likely that some will drop out, but others could see advantages in gaining greater control of their supply chains. It has long been rumoured that Amazon is looking at setting up shipping services for its huge online shopping business.
But by then, the charter market will be unrecognisable from what has existed since the financial crisis.
The pandemic has turned on its head a market in which short and flexible charters were the norm for most of the past decade, after a brief period of longer fixtures at the peak of the boom in the early 2000s, when so much production shifted to China.
Today, liner operators have been locking into long-term charters at much higher rates than done then.
Classic panamaxes are being taken for three to five years at $50,000 per day, locking in ships that a decade ago were looking as though they might become obsolete, but that have come back from the brink as supply has dwindled. Until recently, such vessels would most likely have come open for hire next year.
Exorbitant charter rates have led some lines to snap up secondhand tonnage, helping to push asset values for boxships to astonishing highs.
Mediterranean Shipping Co is estimated to have bought more than 100 ships in the secondhand market over the past year, in a record spree.
The need to commit now to long charters could burden carriers with ships on charter at unsustainably high charter rates, analysts warn.
A similar scenario arguably sealed the fate of Chilean liner operator CSAV — which was forced to merge with Hapag-Lloyd in 2013 — and killed off new entrants to the market after 2005.
Today's rates are at unprecedented levels and expose the liner companies to significant risk should the freight market turn faster than expected, Williams writes.
But Zim — whose "asset-light" model is based on charters — is sanguine about the threat.
"Whether you charter today or buy secondhand vessels, you still commit vessel costs to higher numbers, so we are not so much at a disadvantage here, being more charter-heavy than some competitors," Destriau says.
Desire to limit dependency on the charter market is precisely why Zim has negotiated long-term charters of a series of LNG-fuelled newbuildings with tonnage provider Seaspan, he adds. It has committed to chartering 15 vessels of 7,000 teu and 10 of 15,000 teu to be built in China for Seaspan.
The prevalence of longer charters also affects the ability of lines to redeliver excess tonnage when the demand falls.
Regulators are flexing their muscles over the perceived anti-competitive nature of some freight rate rises, following shipper complaints about rising costs and falling service levels.
On the other hand, if a black swan event were to wipe out the freight market gains experienced this year, the lines might use their considerable weight to try to rewrite the time charter agreements.
Tonnage providers including Maxime Van Eecke, managing director of Delphis, the container shipping subsidiary of Belgian owner CMB, do not expect the market to come crashing to the ground.
More probable is "a substantial softening" to levels that remain "healthy" and higher than the average we have seen over the past 10 years.
"Once and if it happens, you will see freight rates come off substantially, and perhaps for the very few ships that need to be fixed, the charter rates will be substantially lower," Van Eecke says.
In the longer term, the fate of container markets depends on controlling the pandemic.
"Ultimately, demand and supply will come back into balance, but we remain conservative in trying to predict when this may or may not happen," Nixon says.
Then again, it may not matter when the ships are delivered or whether carriers can manage capacity.
A recent report by Drewry notes that "even if the newbuild craze ends the upcycle in 2023, they will have made so much money between 2020-2022 that they will be set up for years to come.
"They could potentially make as much profit in this window as they could have hoped in a decade, or more."