Amphitrite Underwriting is one of the upcoming marine insurance outfits that was brave enough to launch at a time when poor profitability was forcing many established players to look for a way out of the marine market.
Taking its name from the Greek goddess of the sea, it opened for business in 2018. Marine rates were close to rock bottom and Lloyd's of London was plotting its Decile 10 initiative to cull unprofitable business lines such as marine.
Amphitrite is now led by three underwriters — Des Keane, Konstantinos Tampakakis and Daniel Boutcher — who have all worked at RJ Kiln Syndicate.
The trio wanted to set up a managing general agent (MGA) focusing on what they felt was an underserved market, for small, older, non-International Association of Classification Societies (IACS) ships, which was increasingly being overlooked by mainstream insurers.
That market includes so-called "singletons" that are basically one-ship companies.
Four years later, with the financial backing of Arch Capital, the business is set to achieve an annual gross written premium of over $50m, covering 2,500 vessels. It is the lead underwriter in over 70% of that business.
The ambitious company is looking to become the leading niche underwriter in the next five years.
Running his own business has been a personal ambition of Amphitrite founder Daniel Boutcher, who recalls having had an entrepreneurial spirit even as a kid when he would wash cars to earn money.
The Marine Insurance Business Focus e-paper
Flip through all the pages of Adam Corbett's in-depth look at the latest trends in marine insurance.
Attracted to the city by the high salaries of the financial sector, he opted not to go to university. He ended up working as an underwriters' assistant at the UK P&I Club's hull and machinery outfit, Dex Serve.
"I don't mind admitting I had to Google what an underwriter was," he recalled.
He later worked at RJ Kiln underwriting syndicate at Lloyd's, where he learned the ropes of developing a niche business from his now business partner, Keane.
"I enjoyed the fact that we would target the business that other underwriters generally avoided and that we led a big proportion of the portfolio," he said of his days at RJ Kiln.
The timing of the launch of Amphitrite turned out to be perfect as rates started to pick up in the following year and Lloyd's of London urged unprofitable marine syndicates to leave the market.
"We were very fortunate to hit the market when we did," Boutcher said. "We caught the beginning of the hard market in 2019 and took advantage of the reduction in hull capacity due mainly to Lloyd's Decile 10 initiative."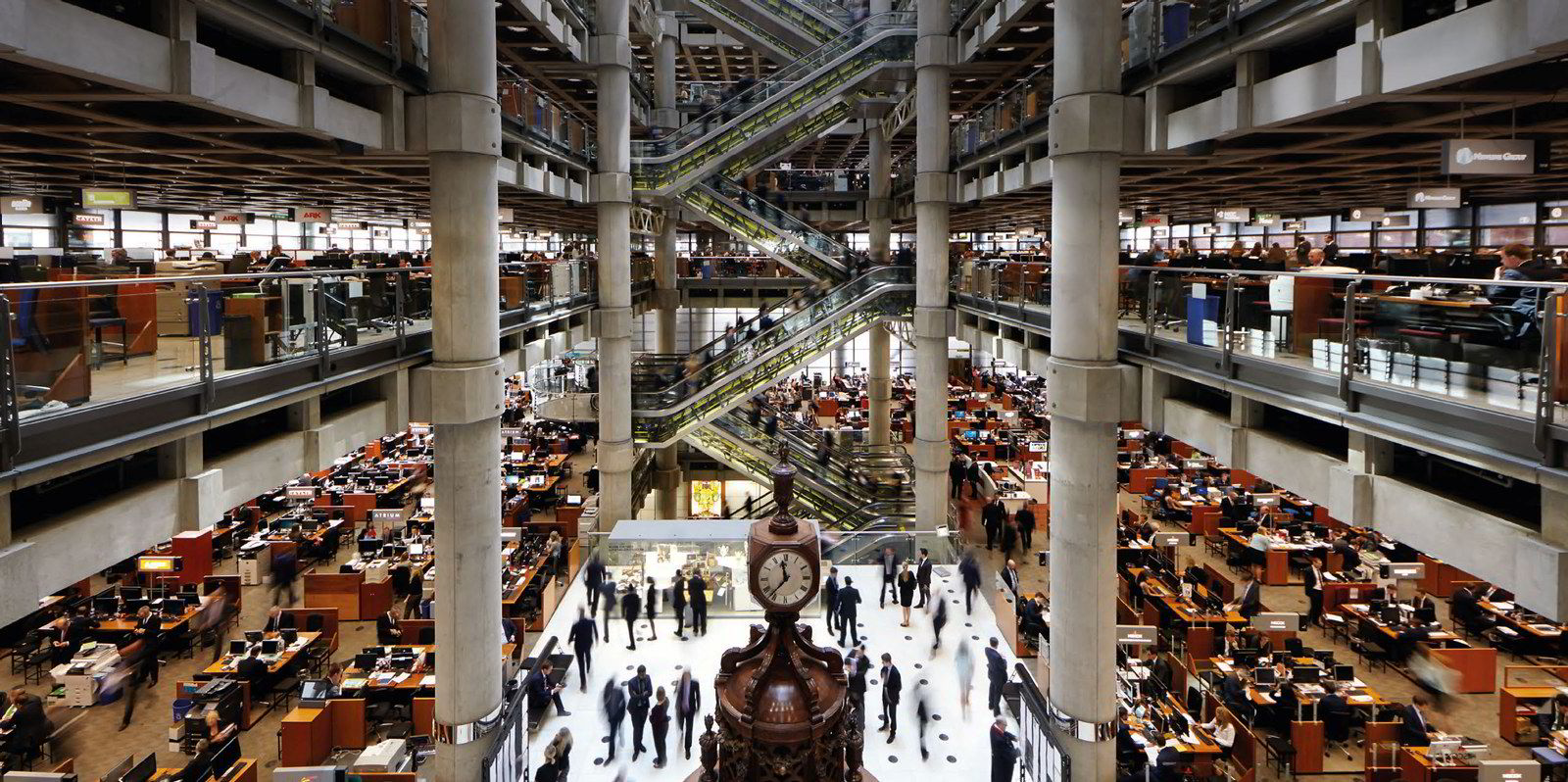 Boutcher said he is comfortable with the higher risk profile of the sector.
As a small niche player, Amphitrite also believes it can be more responsive to the needs of the clients and the market.
"I believed that we could do things much better than most of the big companies that we now call our peers by outperforming them in terms of servicing brokers and claims-handling," he said.
"It might sound strange, but sometimes I think the underwriting can take a bit of a back seat at a big insurance provider, with underwriters having to split their time between underwriting, unnecessary management meetings and a myriad of other non-underwriting tasks that don't necessarily improve the bottom line," he said.
Now the company's focus is not only on growing its book of business but also on developing new product lines.
Amphitrite is expanding its office ready to take on more staff, although Boutcher said the ability to seamlessly transfer over to home working during the pandemic — while some larger operators struggled — was a factor in helping the company grow in its early days.
Although rates have started to soften, Boutcher is calm about it.
"Being niche marine players, our business is not as cyclical as the wider hull and machinery market, although rate rises are off versus what we were seeing over the last three years," he said.
"Hopefully, the market has learned from its experience of the previous soft market and rates [will] remain at sustainable levels for everyone for the foreseeable future."