Patrizia Kern set aside time during her recent summer holiday to continue working on progressing the Poseidon Principles for Marine Insurance (PPMI).
The head of marine at Swiss Re Corporate Solutions has been enthusiastically promoting the initiative since it was launched in November last year when she was appointed its chair.
PPMI involves marine insurance providers committing to monitor their portfolios for compliance with global CO2 reduction targets.
This is achieved by analysing data that shipowners are already mandated to provide to the International Maritime Organization.
It follows the framework set out by the banking industry's Poseidon Principles for Financial Institutions and is operated under the Global Maritime Forum.
Kern has been a driving force in getting insurance companies to sign up, and so far there are nine full members.
While the numbers are still small, it includes some of the industry's biggest hitters — Swiss Re, SCOR, Gard, Fidelis, AXA XL and the Norwegian Hull Club — along with lesser lights such as Hellenic Hull, Navium and Victor Insurance.
Kern's commitment to the environmental cause in part comes from the corporate philosophy at Swiss Re, which has traditionally had strong policies on environmental, social and corporate governance issues (ESG).
"I remember the first time I was trained in sustainability was back in 2001, most people did not understand the word," she said.
"I became aware of the need for a company to have a sustainability strategy and Swiss Re have always been at the forefront in this field."
The Marine Insurance Business Focus e-paper
Flip through all the pages of Adam Corbett's in-depth look at the latest trends in marine insurance.
For insurance giants such as Swiss Re, an emphasis on corporate and social responsibility is part of their business plan and global corporate image.
But, there is a feeling in insurance circles that smaller, less well-resourced insurers cannot afford to follow suit. There is also a question about whether it is the responsibility of financial service providers to attempt to influence the sustainability of their paying clients.
Kern is aware of the PPMI's detractors but argues it is better for insurers to get involved in such schemes now before they are forced to by international regulation.
"The pressure is also coming from the regulator," she said. "I have been reading a paper on the EU taxonomy for a sustainable insurance industry and, whether we like it or not, it is coming.
"Everyone can have a different personal opinion, but the regulator is asking us more and more to prove with figures what we state nicely on paper as the insurance industry. As such, the Poseidon Principle offers us an opportunity to do so."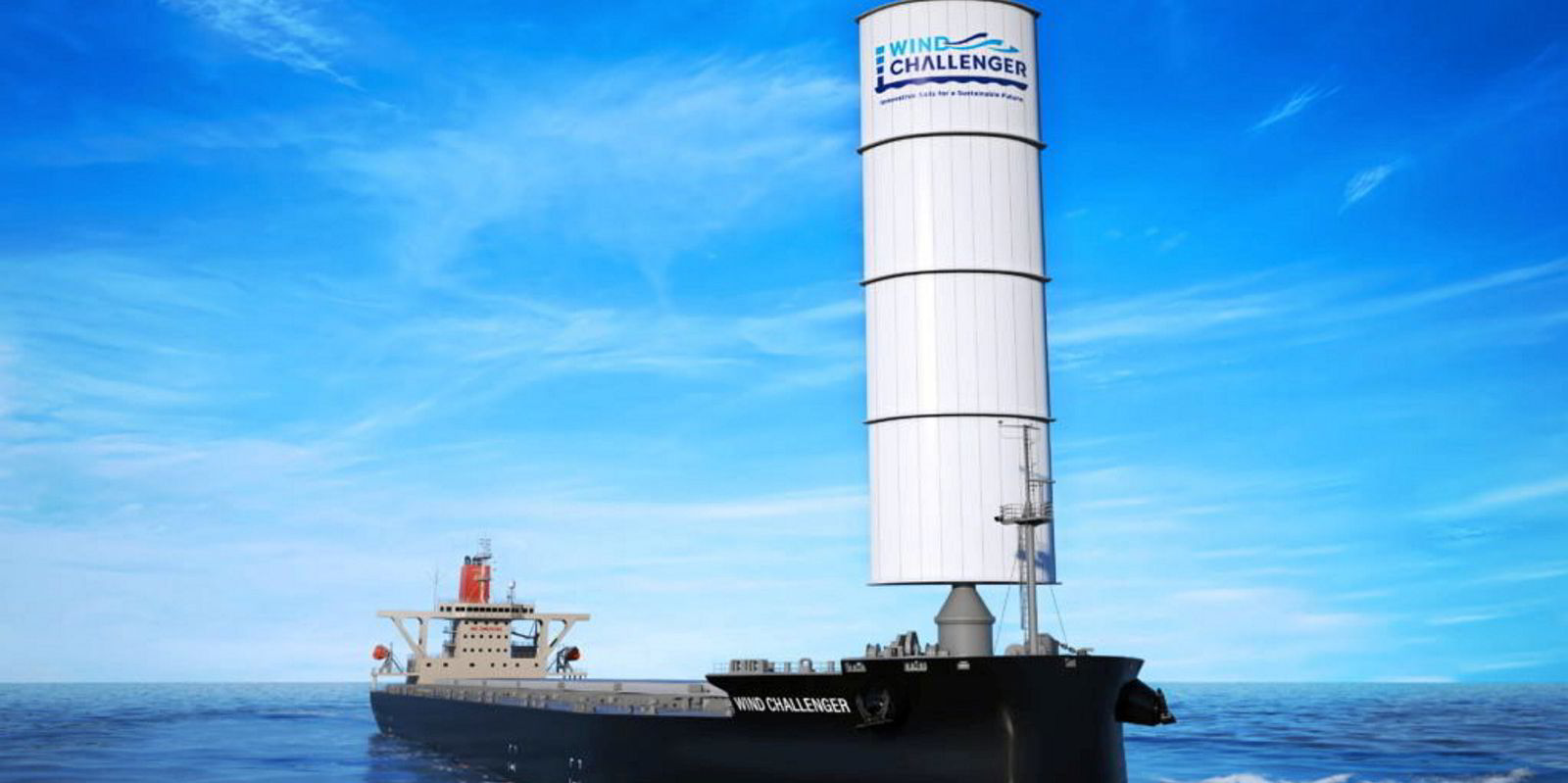 Also, the race to decarbonisation among shippers and shipping companies is speeding up.
AP Moller-Maersk is pushing full steam ahead with decarbonisation, Unilever — a significant buyer of marine insurance — is looking at achieving zero-carbon emissions across its business chains by 2040, while motor manufacturer Kia has set 2045 as its target date.
On top of that, insures will be asked to underwrite ships that use decarbonisation technology so, like it or not, they are a part of the global effort to cut emissions.
Kern said insurers can act as partners with their clients in achieving decarbonisation goals.
"Some carriers already give you the ability to transport your goods with lower emission ships," she said. "We are part of this environment, and insurance companies need to create the incentive for shipping companies to move in that direction. There is a big role that insurance companies will play in derisking this transition."
The one sector missing from the family of PPMI members is the protection and indemnity insurers.
Kern said the door is open for them to join and the International Group of P&I Clubs has made positive noises supporting the initiative without going so far as to join.
PPMI is principally a hull and machinery project. Lead underwriters gather information on the emissions performance of ships that owners are required to provide to the regulator through mandatory reporting processes.
That information can be shared with underwriters if they are PPMI members.
The underwriter can then check that its underwriting portfolio is in line with the carbon reduction targets laid out by the IMO, which currently calls for a 50% reduction in carbon emissions by 2050 compared with 2008 levels.