Lotus Containers has done pretty well out of the container shipping boom.
The container lessor has done so well that its financial backers acquired a number of ships and spun off their shipping division.
That culminated in the launch last month of Carrier53, which specialises in shipping super-sized 53-foot intermodal containers.
Now that container markets are cooling, however, the Hamburg-based carrier has to be creative in sourcing cargoes.
Carrier53 has roots in a partnership established last year between Lotus Containers and German shipping company Schulte & Bruns (S&B).
That has already led to the acquisition of three ships in a short period. The shareholders made their shipowning debut in mid-2021, buying the 3,091-teu Hammonia Lipsia (built 2004).
Lotus provided shipper-owned containers as an alternative to those provided by carriers, leaving S&B to operate the vessel for a handful of transpacific voyages.
"We found out quickly that we can't go mainstream. We're not here to compete with the big guns," said Willem-Alexander Dous, managing director of Carrier53 and Lotus.
"It was a nice adventure, but after a couple of voyages we decided that being a goldfish in a shark tank was something we didn't enjoy."
Dous and managing partner Jan Frahnert decided to charter out the container vessel, which was recently reported fixed with newcomer RIF Line of Italy.
That was followed by a change of emphasis in the type of vessels Lotus Containers has started to acquire.
The focus in the early days of operation last year was on shipping containers from China eastbound to the North Pacific and ballasting back empty to China.
At the peak of the booming freight market, it did not make financial sense to load a backhaul cargo.
That changed as the container market softened.
The company has expanded into backhaul cargoes to bring vessels back to the areas where they load containers, said Carrier53 chartering head Peter Goldsweer.
The backhaul cargoes generate better triangulation on round voyages, he added.
That has resulted in recent fixtures of Carrier53 vessels loading concentrates from West Coast Canada to South Korea.
Other potential cargoes are US grain and bentonites, a clay used as drilling mud, shipped into Japan.
Growing fleet
The shift of focus is reflected in the acquisition of two multipurpose bulkers. The more recent, the 33,400-dwt The Whale Shark (ex-AAL Jupiter, built 2011), was delivered in July.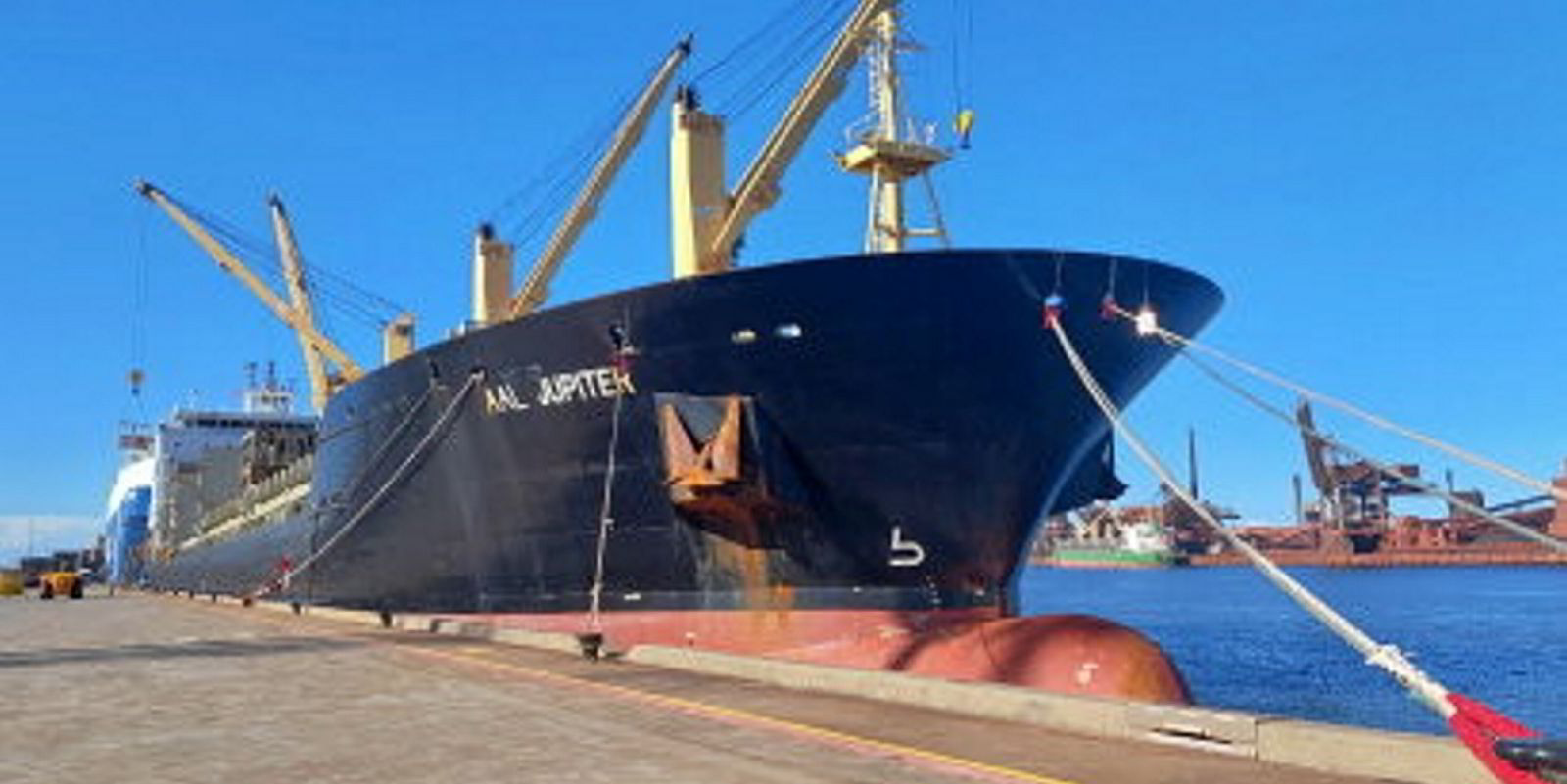 The other is a 36,250-dwt open-hatch bulk carrier, Shanghai Pearl (built 2011), which was purchased last November.
They currently operate alongside three 37,000-dwt T-class MPP dry cargo vessels and a 33,000-dwt S-class grab-bulk carrier chartered from Hartmann Group subsidiary United Bulk Carriers.
The versatility of the vessels provides more options to pick up backhaul cargoes. Each has capacity for between 200 and 300 of the 53-foot containers from which the company derives its name.
Carrier53 was set up to operate in a niche trade carrying the super-sized containers from factories in China to the US.
Such containers are generally "more an inconvenience for the liner operators", says Dous.
The oversized containers can only be carried on deck, taking up more space than standard 40-ft equivalent unit containers.
But demand for these containers spurred the growth of the new shipping operation last year.
The fronthaul service operates from Humen, Taicang and Qingdao in China to Portland and Los Angeles in the US.
Natural limits
There are limits to expansion, as only around 60,000 of the 53-ft containers are manufactured annually in China, Dous said.
Carrier53 handles up to 25,000 containers. It is a steady niche trade that gives an indication of where future fleet expansion might be directed.
"The container ship was a one-off for us. We're not doing that any longer. But the environment is changing, and our commitment is here to stay," said Dous.
"On the one hand, we're generating backhaul cargo to make the voyages more economical. On the other hand, we feel we need to increase our own vessel pool.
"So we will continue to invest in ships. Hopefully in addition to, and not replacing, charter tonnage. We want to grow what we are doing. That is part of our strategy."