Cargill Ocean Transportation succeeded in cutting emissions by its longer-term chartered vessels in 2021, but market conditions conspired to push its overall carbon output higher, particularly in its spot market activities.
The company, the shipping unit of US agricultural giant Cargill, said in its annual sustainability report that its carbon emissions last year were 5.9% above the trajectory set by the Sea Cargo Charter to reach the International Maritime Organization's current target calling for a 50% cut in greenhouse gas emissions by 2050.
Cargill Ocean's chartered vessels, on contracts of two years or longer, were 0.44% below the trajectory, while on the other end of the spectrum vessels on trip-based time charters were 17.9% above the target for 2021, the data shows.
"When you look into our numbers, what you also see is that on everything we control, which is mainly our longer-term fleet … the climate alignment is actually very strong," Cargill Ocean president Jan Dieleman told TradeWinds in an interview.
"And where it's a bit more complicated is when you get into the spot market and you just have to deal with whatever is around to move your goods."
Cargill Ocean, an operator of more than 650 bulker and tankers at any one time, strives to reduce its emissions in its long-term chartered fleet through increasingly stringent criteria for choosing vessels. It aims to pick newer and better-performing vessels, as well as installing energy-saving devices on some ships.
In the spot market, the charterer has set minimum standards for vessels and avoids ships with an F or G carbon rating from RightShip.
But at the end of the day, when Cargill Ocean has a contract to move a cargo, it has to choose among the vessels available on the spot market to deliver.
The sustainability report also shows that Cargill Ocean's fleet of tankers, which averaged 56 vessels in 2021, outperformed its far larger bulker fleet.
The company's increase in shipping emissions was no surprise, given that the shipping industry as a whole is estimated to have pumped out more carbon in 2021 and Cargill started flagging up the impact of faster speeds partway through the year.
Subscribe to Green Seas
Get our weekly newsletter on sustainability, ESG and decarbonisation to stay on top of the developments as the shipping industry faces pressure to transform.
"It's not a surprise that it's a setback, but it's still a setback," Dieleman said.
The company blamed the carbon output increase on economic growth, higher freight demand, port congestion and higher sailing speeds.
"There's only so much you can do on your own, and you still have to deal with the environment that you're in — the market that you're in," Dieleman said. "That's why I think it continues to be very important that the regulator plays its role as well and creates that level playing field for everybody."
He said that rules coming into force next year, such as the IMO's Carbon Intensity Indicator and the Energy Efficiency Existing Ship Index, will likely help cut emissions, but their impact is limited and what comes next from regulators will be crucial.
But Dieleman said the company's emissions increase would have been a few percentage points higher without the decarbonisation efforts it has taken, and while it is too early to tell, so far this year is shaping up to be better.
He said last year's increase in emissions is a testament to the "non-linear" path that shipping will have to take to reach its decarbonisation goals.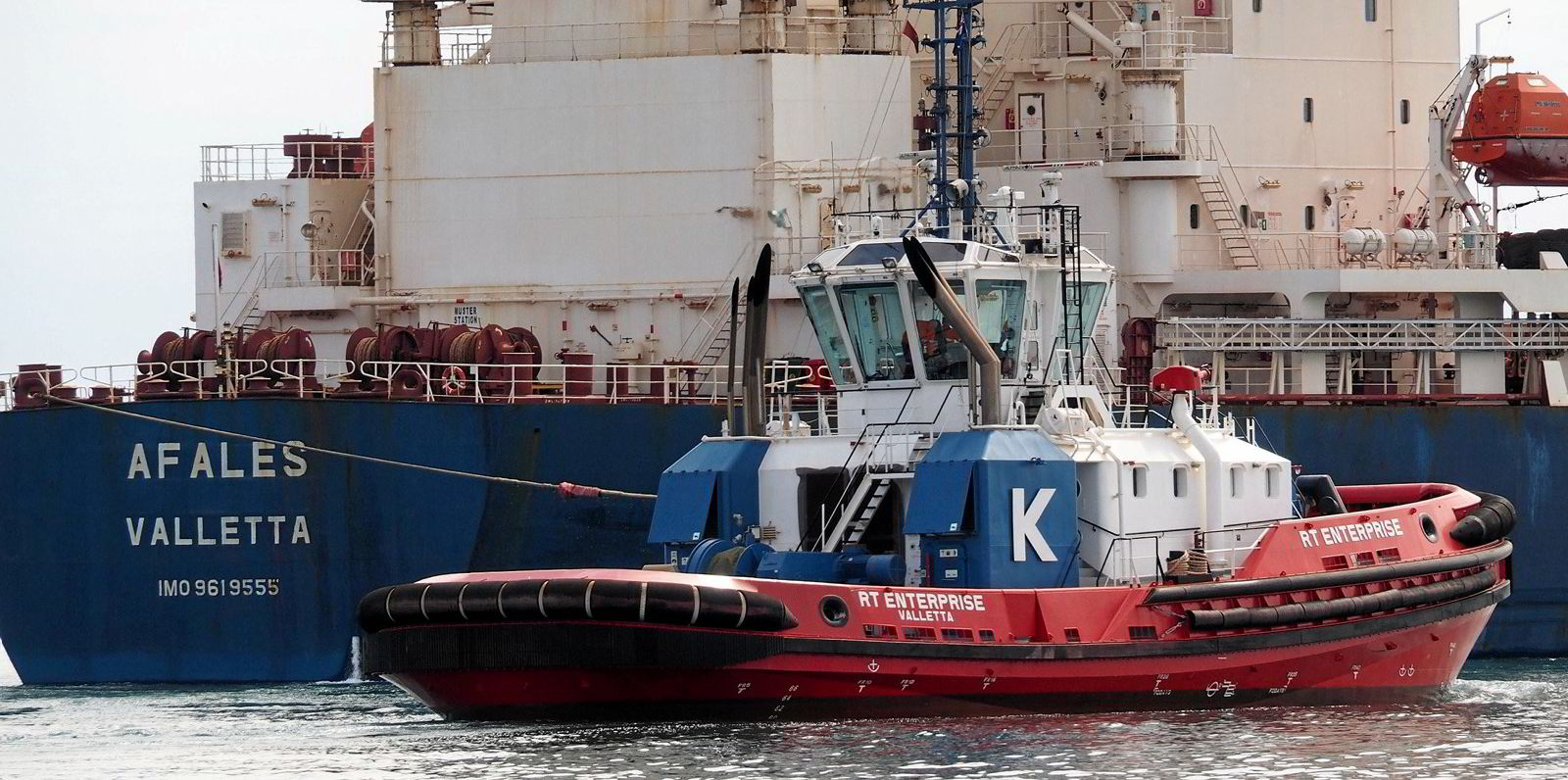 "We need to double down as an industry on getting zero-carbon fuels on the water faster, because that's going to be the real solution" in combination with wind and other energy-saving methods, said Dieleman, who is a major voice in the decarbonisation debate as chairman of the Global Maritime Forum.
Cargill is a founding signatory of the Sea Cargo Charter, which established a framework for assessing and disclosing carbon emissions in chartering deals.
He said that it is positive that the initiative has brought carbon into chartering decisions, although he acknowledged that there is work to be done on the effort.
"It is finding its way to contracts. It's finding its way to discussions. It's finding its way into negotiations," Dieleman said. "So that for me is a big step forward".