Stifel analyst Ben Nolan is encouraging shareholders to vote against the $309m Hoegh LNG Partners take-private offer.
His comments came in a note published on Wednesday following the company's second-quarter earnings report — results that he said "do not matter" in light of the offer from parent Hoegh LNG.
Nolan argued the deal is undervalued and that the company is being sold when uncertainty is at its highest.
"We view the takeout offer as materially inadequate," Nolan said. "The takeout price is below what [New Fortress Energy] offered ($12 per share) and the midpoint of its advisor's range."
In regulatory filings made in July, those Evercore advisors suggested the company was worth between $8.69 and $15.15 per share, based on 2022 Ebitda projections
Hoegh LNG owns 45.7% of Hoegh LNG Partners. In December, it offered $4.25-per-share, which it bumped to $9.50-per-share in May.
Nolan has been critical of the deal before. In a note published on 22 July, he said the deal "seemed questionable" and was made following a dispute over the 170,000-cbm PGN FSRU Lampung (built 2014) that saw its charterer and Hoegh LNG terminate a line of credit, forcing Hoegh LNG Partners to cut its dividend.
On Wednesday, he said there was no pressure or need to sell, as the dividend cut covered the potential loss of cash flow from the PGN FSRU Lampung, its debt was already refinanced and its leverage was on the low side.
A vote on the offer is slated for 20 September and Hoegh LNG Partners said it intends to close the deal by the end of the third quarter.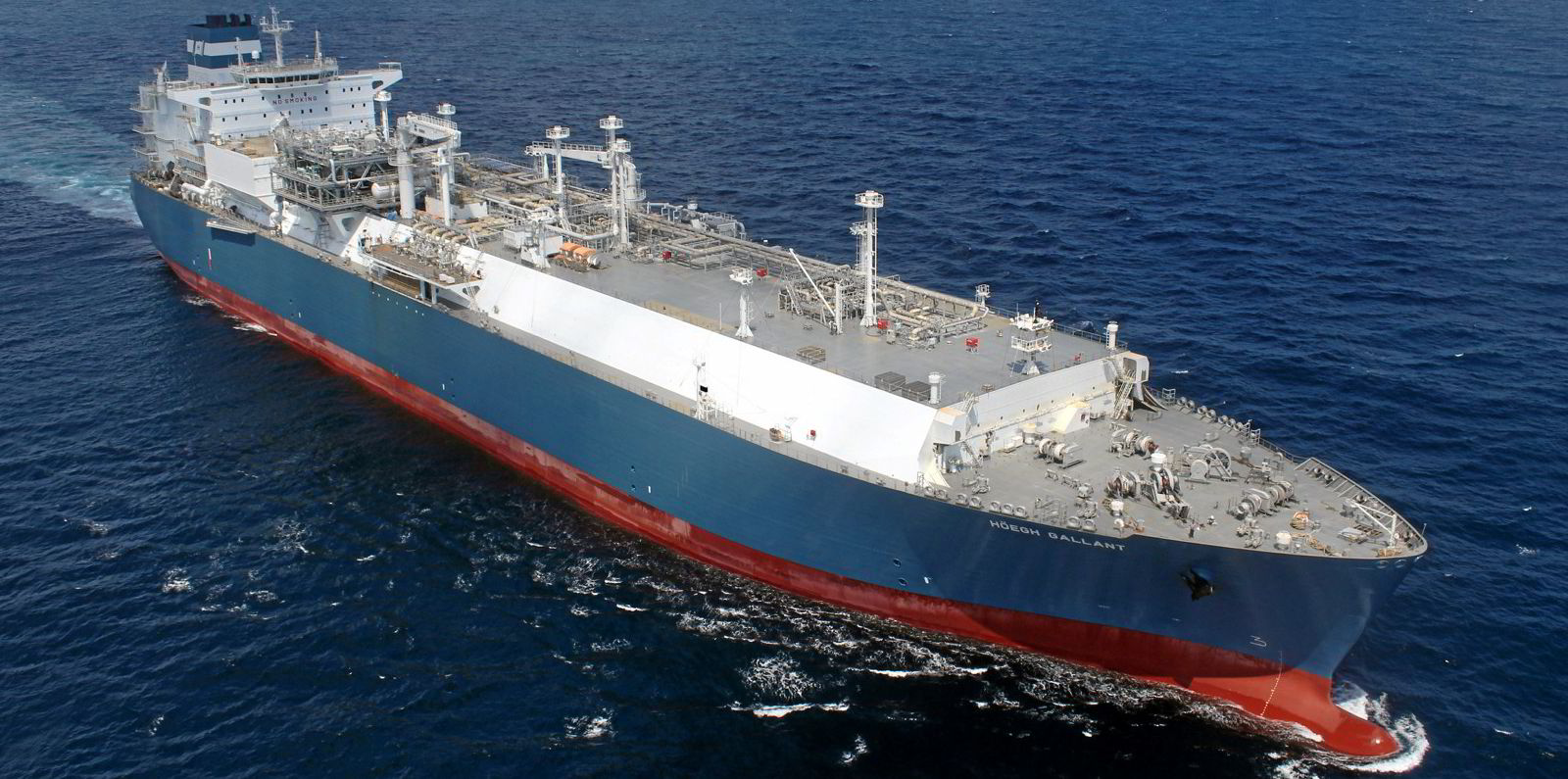 A handful of shareholders have already begun to push back, with sources close to the situation telling TradeWinds earlier this month that they had made a request for documents to Hoegh LNG over concerns they were being forced out at a discount.
When the initial offer from Hoegh LNG was made, Fearnleys Securities said the price was on the low side but that the "very sensible" deal shows the parent's willingness to support the company.
Lampung problems
While Hoegh LNG Partners said no cash flow from the PGN FSRU Lampung would be available until arbitration with Indonesian charterer PGN LNG is resolved, Nolan said the vessel continues to work and is earning money.
He said that even if PGN LNG is successful in its attempt to void the charter for $416m, another lucrative fixture would be easy to come by and that the dispute coupled with the distribution cut raised uncertainty around the company.
"In the event the charter is cancelled, we would expect the partnership to be able to recharter the vessel in the currently favourable FSRU market at a higher or comparable rate relative to the current $133,000 per day, although retrofits would likely have to occur," Nolan said.
"As a result, we believe the downside case became significantly de-risked given the strong FLNG market in Europe."