Greek and Turkish shipping companies have been the most eager users of the United Nations-protected safe corridor for the lucrative but potentially risky export of foodstuffs from Ukraine.
The two nations combined account for more than two-thirds of outbound voyages from Ukraine since 1 August, according to TradeWinds' analysis of UN voyages and publicly available ship registration data.
Ships managed, and in most cases probably owned by Turkish interests, take the top spot in terms of trip numbers, with 232 outbound voyages registered as of 26 January.
Greeks are a close second with 220 journeys.
In terms of cargo, however, Greeks' bigger ships have transported nearly three times more than their Turkish peers — 9.30m tonnes versus 3.67m tonnes.
The single most important operator in the trade so far has been Greece's Eastern Mediterranean Maritime.
The Thanassis Martinos company has deployed 15 ships on 17 voyages, carrying 891,465 tonnes of Ukrainian agricultural product — about 4.8% of the total under the UN's Black Sea Grain Initiative (BSGI).
Some companies have made more trips, including Lebanon's Cedar Marine Services and GMZ Ship Management, Piraeus-based FGM Chartering and Turkey's Armador Gemi.
Other companies such as Turkey's Besiktas Likid and Palmali Shipping scooped up a large part of BSGI's niche tanker market for sunflower oil.
These players, however, are employing much smaller vessels and have therefore carried much less cargo than their main Greek rivals.
One of the latter is Diamantis Diamantides, whose bulker outfit Marmaras Navigation sent six ships to the region on seven journeys for a total of 485,924 tonnes of cargo — the third-largest volume measured for a single company.
Other heavyweight players, by contrast, have turned their backs on the trade.
Star Bulk Carriers and Maran Dry Management had a combined four bulkers stranded in Ukraine when Russia invaded on 24 February 2022.
Once the BSGI got up and running in August, the two companies loaded up their ships, left and have not returned.
Many other owners did the same. Comparing the list of outbound and inbound voyages provided by the UN, one concludes that 35 ships stranded in Ukraine used the BSGI to escape the country.
Twenty-two of them were in Chernomorsk — one of the three ports covered by the initiative alongside Odesa and Yuzhny/Pivdennyi.
Within a month of the BSGI's operation, 23 of the 35 stranded vessels had left Ukraine.
From the 35 ships that used the BSGI to leave the country, only three have returned there to trade under the scheme.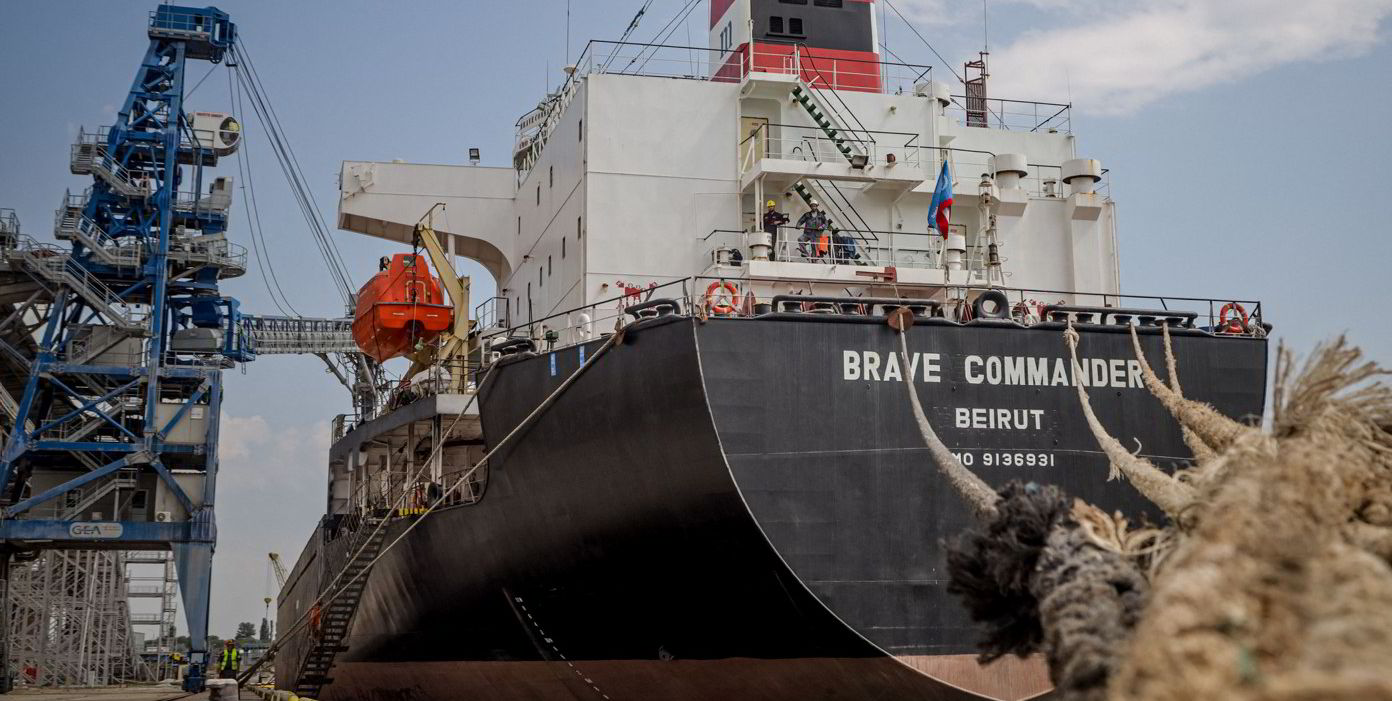 Vetting dispute
With more than 18m tonnes of Ukrainian foodstuffs transported in nearly 700 outbound voyages, the Turkish-mediated BSGI has been generally regarded as a success, reviving Ukraine's exports and allaying concerns about a global food crisis.
The Ukrainian government, however, is unhappy. It is pushing for even more ports to be included in the scheme and accuses Russia of dragging its feet in vetting vessels.
In a tweet on 20 January, Ukrainian infrastructure minister Oleksandr Kubrakov reiterated claims that Russian officials at BSGI headquarters in Istanbul were delaying inspections, causing a queue of dozens of vessels in the Bosphorus.
The analysis provides some data that may support this claim.
The number of recorded voyages dropped sharply after Russia briefly withdrew from the scheme at the end of October, citing abuse of the corridor by Ukraine for military purposes.
After reaching a monthly peak of 180 in October, laden ship departures from Ukrainian ports shrank to 85 in November and recovered only slightly to 106 in December.
With just 64 departures, things look hardly better so far in January, although part of this might be simply due to bad weather.
Upbeat explanation
One positive development, on the other hand, is that increasingly younger ships are taking part in the trade.
The average age of ships exporting Ukrainian grain under the BSGI dropped to 17.8 years in January, down from 21.5 years in September — when most of the backlog of stranded vessels was cleared.
It is not immediately clear what caused this development. One reason may be that the system has run so smoothly that insurance premiums dropped and owners feel more comfortable sending newer, more valuable ships to the region.
A less upbeat explanation might be that the bulker market is in such bad straits that owners are taking bigger risks to improve their earnings. Bulkers in the Black Sea are still making about twice the money they make in other parts of the world.