Singapore's Prime Minister Lee Hsien Loong showed more than a passing interest in container handling when he opened the city-state's brand new Tuas Port on Thursday.
Lee was clearly fascinated with the high-tech container handling systems at what is being billed as the world's largest fully automated container port, and spent the better part of an hour questioning the control centre staff running the show about the technical aspects of the port's operations.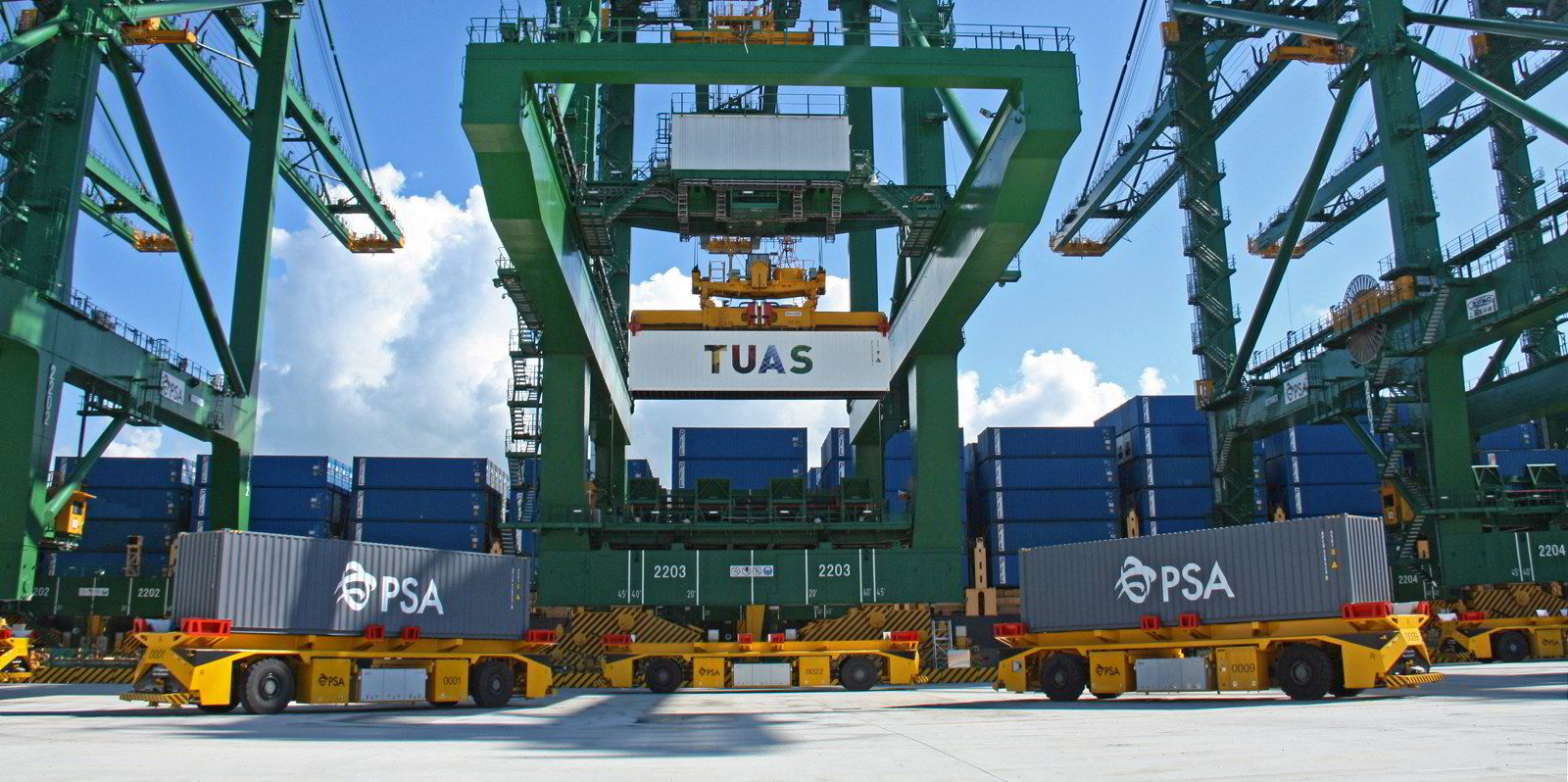 Lee even tried his hand at being a modern-day stevedore, unloading a container from a vessel using the manual override system.
Tuas Port, still in its first phase, has three container berths in operation. Construction continues at a fast pace, and when all phases are completed over the next two decades, it will have the capacity to handle 65m containers per year, which port operator PSA International group chairman Peter Voser said is almost double what its two terminals in Singapore handle today.
Although long in the planning, construction of the port began only three years ago. Phase 1, Voser said, was completed on time despite the disruptions caused by Covid-19.
Lee touted Tuas Port as one of Singapore's most vital pieces of infrastructure and "the port of the future".
Not only is it the world's first fully automated port capable of handling the largest containerships currently in service, it will also be capable of handling the expected even larger ships of the future.
The entire port has also been designed around sustainability. Port equipment such as yard cranes and prime mover vehicles are automated, and run on electricity. This Lee claimed, enhances productivity and reduce the port's carbon footprint.
"We will build green buildings, smart grid solutions, and battery energy storage systems to optimise energy use," Lee said in reference to further development at the port.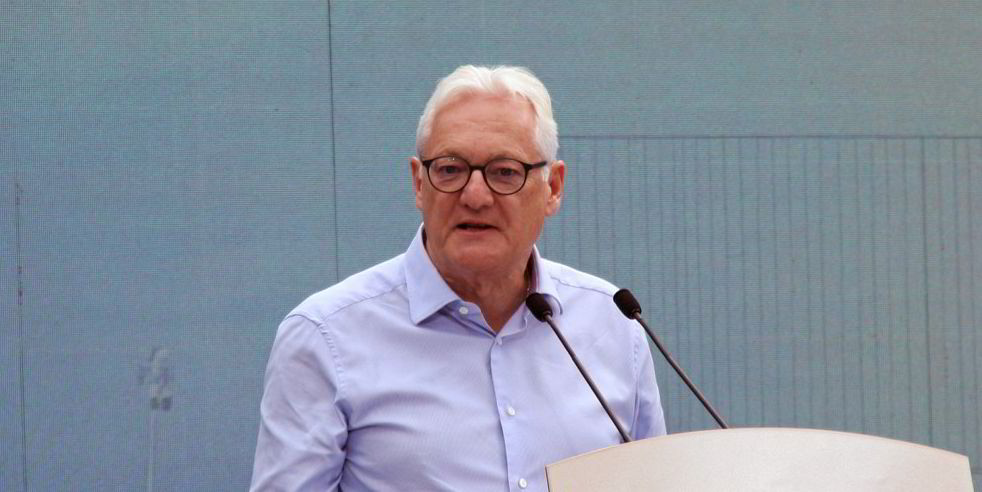 PSA has set a target to be carbon-zero by 2050.
"Sustainability is also a key cornerstone of our business philosophy. That is why Tuas Port is designed and constructed with sustainability in mind which will enable our partners and customers to make greener logistics choices for the betterment of our planet," Voser added.
Tuas Port is built on reclaimed land at the most western point of Singapore. This location puts it at the heart of the island-states main industrial area and therefore closer to the cargo as compared to existing container terminals which are closer to the city centre.
With three container terminals in service, PSA has come up with a novel solution to smoothing container flows and retaining connectivity for transshipment cargoes.
Subsidiary PSA Marine operates a small fleet of three feeder container ships that ferry containers between the different container ports.
PSA officials told TradeWinds that these ships, which operate what are arguably the shortest feeder container routes in existence, have proven to be very efficient in moving containers between terminals, and enhance sustainability by removing the need to have a large fleet of trucks moving them on roads.