The market for feeder boxships continues to head south — but charter rates and asset values would be falling a whole lot faster were it not for the Russians.
This week saw another three 1,162-teu feeder vessels originally destined for scrap find a new home with Russian container carrier Transmasters.
The former Wan Hai 261, Wan Hai 262, and Wan Hai 263 (all built 2021) have been acquired by Chinese owners and renamed Honrise, NewEverprosper and Star Bright.
However, according to analyst Linerlytica, they have been deployed onto services operated by St Petersburg-based Transmasters connecting China with Russia.
That continues a trend that has seen companies establishing new trades to Russia, helping to prop up demand for container feeders.
Newcomers such as Dubai-based CStar Line, which entered the market in August, recently paid $12m en-bloc to acquire the 1,683-teu Baltic Term and Baltic Petrel (both built 2005).
But brokers said demand from such operators could have run its course.
"The Russia-linked trade, with its very inefficient feeder trade featuring small feeders on long-haul voyages, might have rescued the feeder market for the first half of this year to a large extent," shipbroker Toepfer Transport noted.
"But these buyers are largely out of the market now to a large extent and so cannot serve as the escape valve for excess tonnage any longer," the shipbroker wrote.
Sliding still
Charter rates and secondhand prices for feeder vessels continued to slide this week.
The pressure is being felt most in Asia, where the 1,781-teu Sheng An (built 2023) was fixed with French liner giant CMA CGM.
Brokers said the Sheng An is reported to have gone for just $11,200 per day for a flexible one to six months of trading.
They added that the drop in demand for feeder vessels has seen a pick up in enquiries of vessels for demolition.
That would have repercussions for the ageing European feeder fleet, where there is very little newbuilding replacement on the way.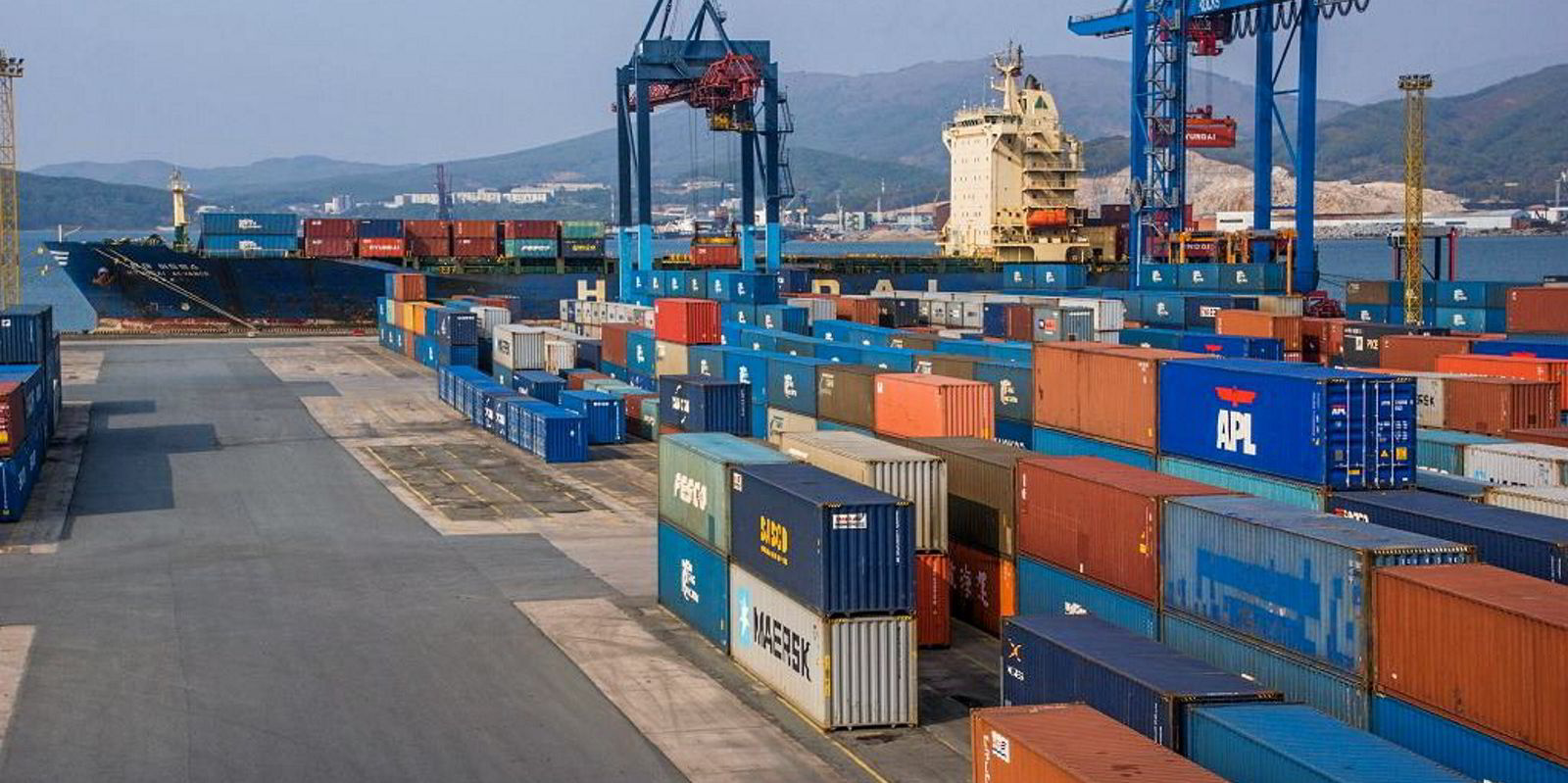 Alphaliner flags the sub-1,000-teu sizes, where the number of new orders is next to zero, apart from a handful of contracts placed for some specific niche routes.
The analyst said that "raises the spectre of a gradual extinction of smaller feeder vessels in Europe".
Heart of the matter
There are 465 vessels in the 300-teu to 1,500-teu sector in the European fleet, Alphaliner estimates. These have an average age of 20 years.
Given the lack of orders, Alphaliner said an increasing number of larger, Asia-built vessels in the 1,100-teu to 1,500-teu size and Bankgokmax-size vessels of 1,700-teu to 1,900-teu will gradually take over.
It noted that the heart of this market is moving to bigger vessels, from 700 teu to 1,300 teu to 1,000 teu to 2,000 teu.
"The progressive switch to modern and larger vessels on the European feeder market will require volume consolidation on certain routes," Alphaliner said.
"But bigger ships will be more cost-effective to run, while their energy-efficient profile will make them easier to operate."
Carriers rather than tonnage providers have typically ordered the ships entering the European feeder trades.