The Women's International Shipping & Trading Association (WISTA) used one adjective to qualify the results of its latest survey on onboard gender-based discrimination: "shocking".
Two-thirds of 1,128 polled female seafarers from 78 countries reported encountering discrimination from their male counterparts, according to a WISTA International survey conducted in the last six months.
More than one-third of women — 399 of those surveyed — came from the Philippines, followed by 98 women from the US, 57 from the UK and 51 from South Africa.
The remaining female seafarers originated from Brazil, India, Peru, Colombia and Indonesia.
"An in-depth survey in the maritime industry revealed shocking figures in gender-based discrimination against women, onboard harassment and bullying," WISTA International said of the analysis released on Monday.
The group carried out the survey with Hong Kong-based ship management company Anglo Eastern, the International Seafarers Welfare and Assistance Network and the International Chamber of Shipping.
It was published in The Diversity Handbook ahead of the WISTA International conference in Geneva. The first handbook and survey were released in 2018.
The latest survey said that 97% of the women agreed that their company had a harassment and bullying policy, although most still acknowledged having experienced harassment.
"Therefore, organisations must ensure that their company harassment policies are extensively publicised to increase their visibility, level of awareness, and stringent on-the-ground enforcement," said WISTA, a group that aims to support women in shipping, logistics and trading, and attract them to the sectors.
The analysis also revealed that 25% of women seafarers onboard — 90% of which worked on cruise ships — experienced physical and sexual harassment that involved intrusions on their privacy.
A quarter of them also said that men asked them personal questions or invited them into their cabins on a private basis.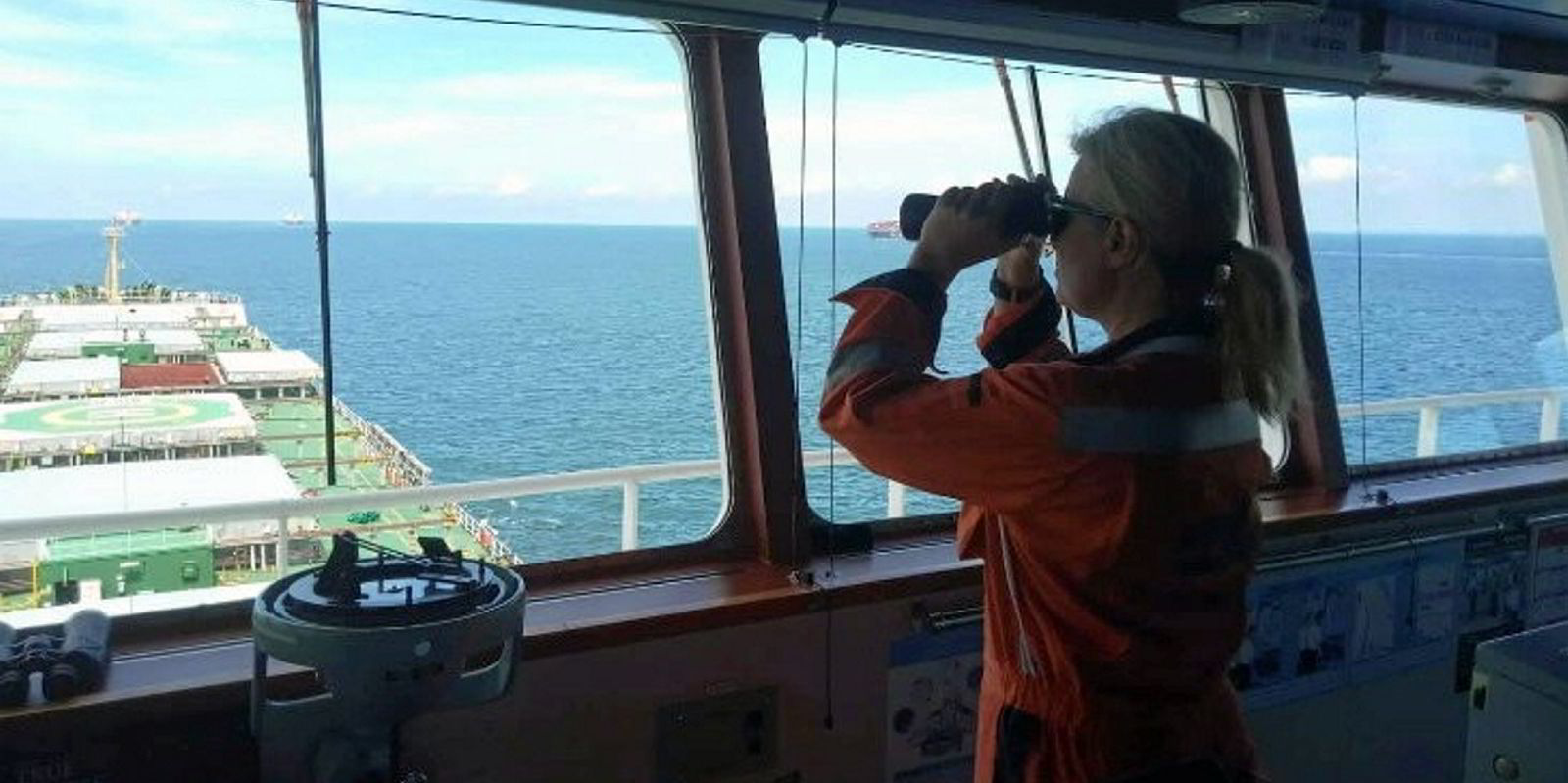 Men account for 88% of seafarers committing physical and sexual harassment, and 25% of the women surveyed said they were subjected to uncomfortable persuasion, inappropriate remarks and body shaming.
But only 13% of female seafarers said they reported the harassment they had experienced, and only 82% of them said they had been trained on adapting to the ship's male-dominated environment.
"There is an urgent need to create a more diverse, inclusive and equitable maritime community, with women seafarers deserving a respectful and safe working environment," said Sanjam Sahi Gupta, founder of WISTA India and co-chairwoman of the WISTA International Diversity Committee.
To that end, the diversity committee has put a stronger emphasis on equity than it has on equality, WISTA International president Despina Panayiotou Theodosiou said.
"This is an essential distinction because equity ensures everyone has a fair opportunity to make the most of their lives and talents according to their circumstances," she said.
"These figures should be a wake-up call to the maritime sector and we will continue at every opportunity to raise the issues and bring about change."