French energy major is switching its focus to growing its LNG and energy interests in the US as the company moves away from Russia.
Giving the company's 2022 Strategy & Outlook presentation in New York on Wednesday, chairman and chief executive Patrick Pouyanne said TotalEnergies will sell more than 40 million tonnes of LNG in 2022, minus its 5 million tonnes per annum of Russian interests.
TotalEnergies chief financial officer Jean-Pierre Sbraire detailed that the company has over 10 mtpa of LNG supply in the US and plans to grow this to 13 mt by 2025.
He said the company plans to develop a partnership with US producer Sempra to develop two new projects — the Phase 2 expansion of the Cameron LNG project and the 1.7 mtpa Energia Costa Azul liquefaction development in Mexico.
"We are the US number one LNG exporter and we intend to keep growing this position," he said.
Pouyanne said the company can do more in LNG.
"We are looking for opportunities," the chief executive said.
He said the US is well located for supplying markets and has a huge resource base. But he stressed the company wants to be an equity player in projects and not just an offtaker.
On TotalEnergies position in Russia's Yamal LNG, where the company was a key shareholder, Pouyanne said as long Europe does not sanction Russian gas, TotalEnergies has no way to escape its contracts.
Outlining a strategy which will see minimum but disciplined investment in oil but a ramping up of investment in LNG and renewables, Pouyanne said TotalEnergies has a 10% share of the 400 mtpa global LNG market.
"We will need gas for a long time on this planet," he said, adding that there is no way to create a reliable electricity system without combining gas and renewables.
But he acknowledged that governments want to be seen to be exiting fossil fuels.
He said the current high LNG prices will create some demand destruction and investing in new capacity takes time.
Pouyanne said there will be around five years when the market will have some stress. He said this will depend on Russia's war in Ukraine. But he added that whatever happens Europe will never return to importing 150 billion cubic metres per year of Russian gas.
He said the company will be able to replace its Russian LNG volumes and achieve some growth by 2027.
Pouyanne highlighted that projects like its interests in Papua New Guinea, Cameron LNG in the US and Qatar's North Field Expansion, which will ramp up in 2027. will give the major an opportunity to sell volumes to meet the new demand in Europe.
He said security is improving in Mozambique, where TotalEnergies has put its planned liquefaction development and 17 LNG carrier newbuildings on ice. He said the company is looking at how it can relaunch that project.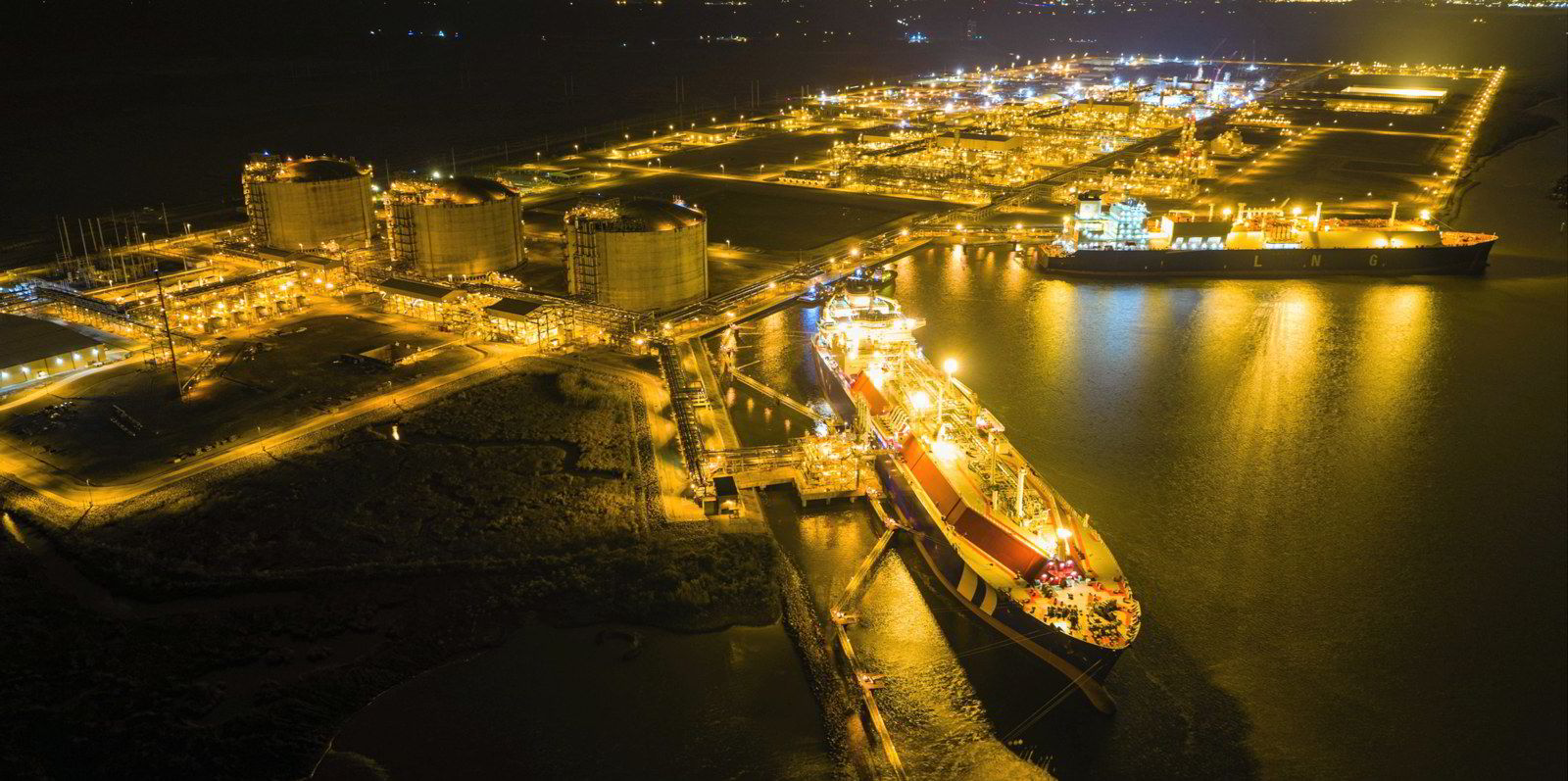 The CEO said TotalEnergies has 18 mtpa of regasification capacity in Europe and is growing its position with two floating storage and regasification units, one in France and another in Germany.
Speaking about the new molecules the company can produce for the energy transition, Pouyanne said TotalEnergies sees strong demand from transportation, including container shipping, for biogas.
He said there are customers ready to pay for this.
The chief said the major already has a position in France of biogas, is developing one in the US and intends to do more in Europe.
Pouyanne also highlighted that TotalEnergies is developing its carbon capture and storage (CCS) business in which it plans to invest some $300m per annum.
He said at present the key target is the North Sea.
TotalEnergies is a partner with Shell and Equinor, in the Northern Lights CCS project.
The chairman described this joint venture as "a good way to learn". But he said the company is also developing its own projects in the Netherlands and Denmark and will also look at CCS business in the US.
Wednesday's event came a day after TotalEnergies outlined how it believes shipping's decarbonisation will play out.