In theory, environmental regulation should be accelerating the renewal of the world fleet towards a new age of super-efficient low-carbon emitting ships.
But, the exact opposite seems to be happening, and over the past few years, the lack of investment in newbuildings has seen orders decline and the world fleet rapidly age.
Clarksons research analyst Sarah Holden recently crunched the numbers and found that the average age of the world fleet has risen from 9.7 in 2013 to 12.3 today.
According to her analysis, ships over 15 years old now account for 29% of the fleet, compared to 21% in 2018, as a result of slower deliveries and reduced scrapping.
It is as if the global ageing population crisis is now being reflected in the age profile of the world fleet.
Just as birth rates have been tumbling in developed economies, ships are no longer rolling out of shipyards at the same rate as they used to.
And just as people are living longer, shipowners appear less inclined to send their vessels for recycling.
What makes this lack of contracting even more extraordinary is that is completely out of character with the traditional investment rationale of shipowners.
The history of shipping is littered with examples of risky over-investment in newbuildings leading to market crashes and inevitable boom and bust cycles.
But, in the past decade all that seems to have been completely turned on its head.
The current dry bulk market is a perfect example. The orderbook as a ratio of the world fleet is lower than it has been for decades, indicating that the sector could run short of ships in the future.
Primed for a pick-up
The market would appear to be primed for a boom. Normally shipowners would view that as an opportunity to take a punt on a speculative order — triggering a rush to shipbuilders.
But there is no indication that is happening.
The tanker market is right now one of the best performing in shipping, but Clarksons Securities said this week that unless owners are making exceptional profits they are unlikely to be building new.
A boom in container ship ordering has supported the newbuilding market over recent years, but that only happened when the major operators were raking in multibillion-US-dollar profits every month.
So what has changed?
It would be easy to attribute the latest market trend simply to the lack of progress on environmental regulations.
With so much uncertainty over which alternative fuels will be mandated in the future, shipowners simply do not know what type of vessel to order.
Added to that, environmental regulations, such as the European Union's Ship Recycling Regulation, make it more difficult rather than easier to recycle older ships.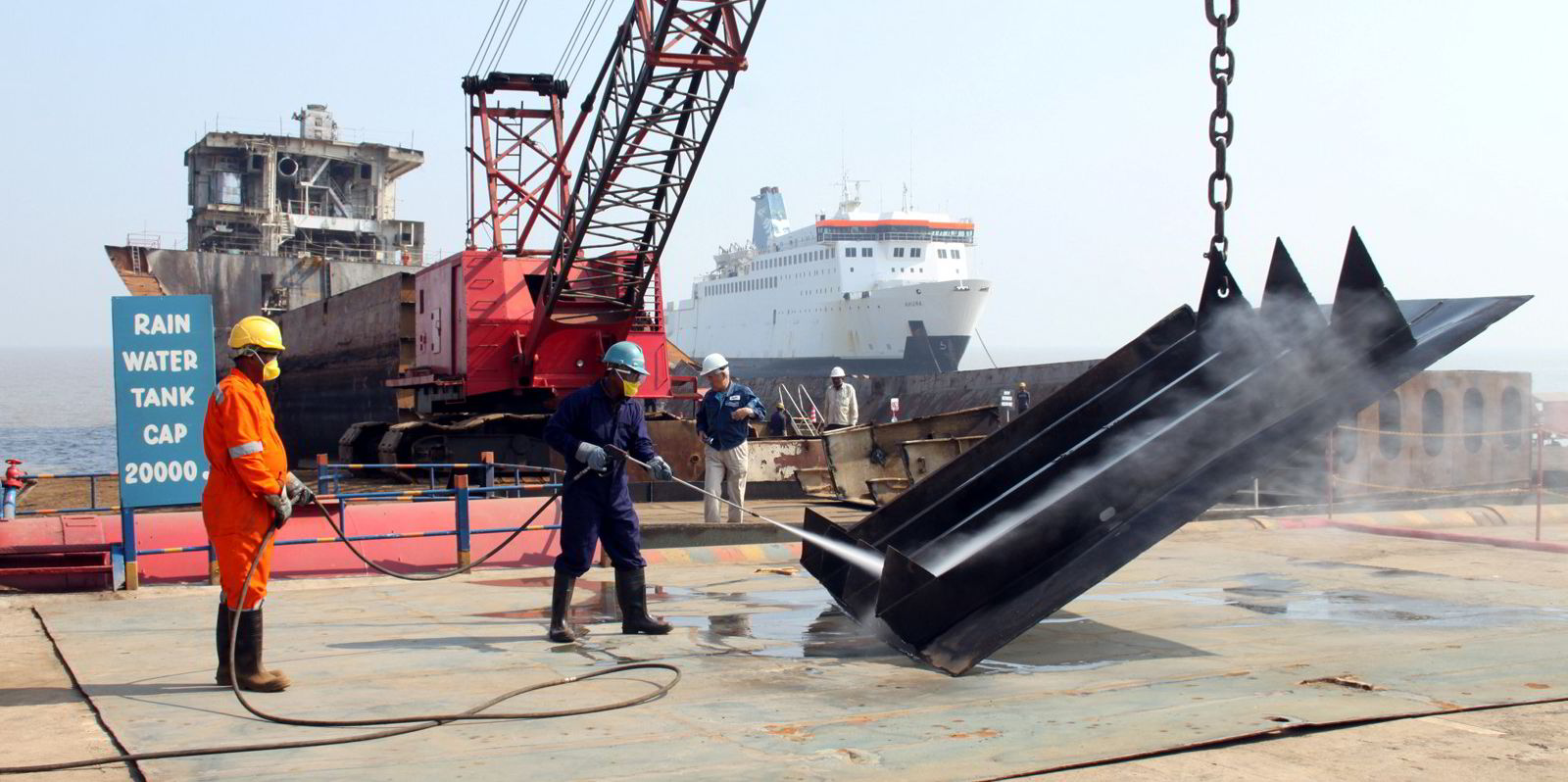 But there is more to this trend than that.
When newbuilding demand is low, shipyards are usually the first to buckle and reduce prices. But this time they simply cannot afford to, and yard prices remain at a historic high.
Global inflation and supply chain issues have significantly pushed up the price of steel and other materials, and labour costs will soon follow.
Today, shipbuilders would rather reduce production levels than take on orders at prices that would represent financial suicide.
At current newbuilding price levels, even in markets where charter rates are comparatively high, they still do not justify the pricey investment.
And maybe that is the major change.
Today, newbuilding orders will only take place if risk-averse financial spreadsheets indicate it is worth the investment.
The days when the decision to build a ship was like placing chips at a roulette wheel, based on the instinct of shipowners, have long gone.
With the current state of environmental regulation and cost factors for shipbuilders — for the time being at least — building new simply does not add up.
Some might welcome this more financially astute approach to newbuilding investment, but it has left shipping with a big problem.
An increasingly ageing fleet comes with a host of safety and regulatory issues that will need to be addressed.
As a starting point, the uncertainty around environmental regulation needs to be settled quickly to prevent a potential safety and environmental crisis.