If the record of his opponent was any indication, it was a fight that was likely to leave that of heavyweight boxer Goran Gogic untarnished.
Gogic, a citizen of Montenegro, went into the 2012 bout with a record 20 wins, two draws and just four losses.
His opponent, Romanian Liviu Ungureanu, entered the Box Sporthalle Braamkamp arena in Hamburg, Germany with just one win to his name and 13 losses, according to boxing website BoxRec.
Gogic ended that fight, which would be his last, with a technical knockout and his 21st career win in professional boxing. Within a few years, he was in a very different line of work, US authorities have alleged.
US federal prosecutors are pursuing charges claiming that the former boxer became a "sophisticated drug trafficker".
US attorney Breon Peace has alleged that Gogic's job was as a logistics coordinator who worked with suppliers, vessel crew members and port workers to move multi-tonne loads of cocaine on containers in the fleet of Swiss giant MSC Mediterranean Shipping Company, the world's largest liner operator.
Gogic was no low-level drug runner in the alleged conspiracy but a "high-level narcotrafficker" for Balkan cartels, prosecutors claimed.
"The defendant's role in the conspiracy was integral as he oversaw the logistics for getting the cocaine from South America to Europe via the US," Peace wrote in a legal filing.
Gogic, who speaks Serbian, is accused of coordinating with crew members on commercial ships used to move the drugs, with narcotraffickers in Colombia who sourced the cocaine, with speedboat operators who delivered it to container ships off South America and with dockworkers at European ports who were lined up to receive the cocaine once it arrived at its destination.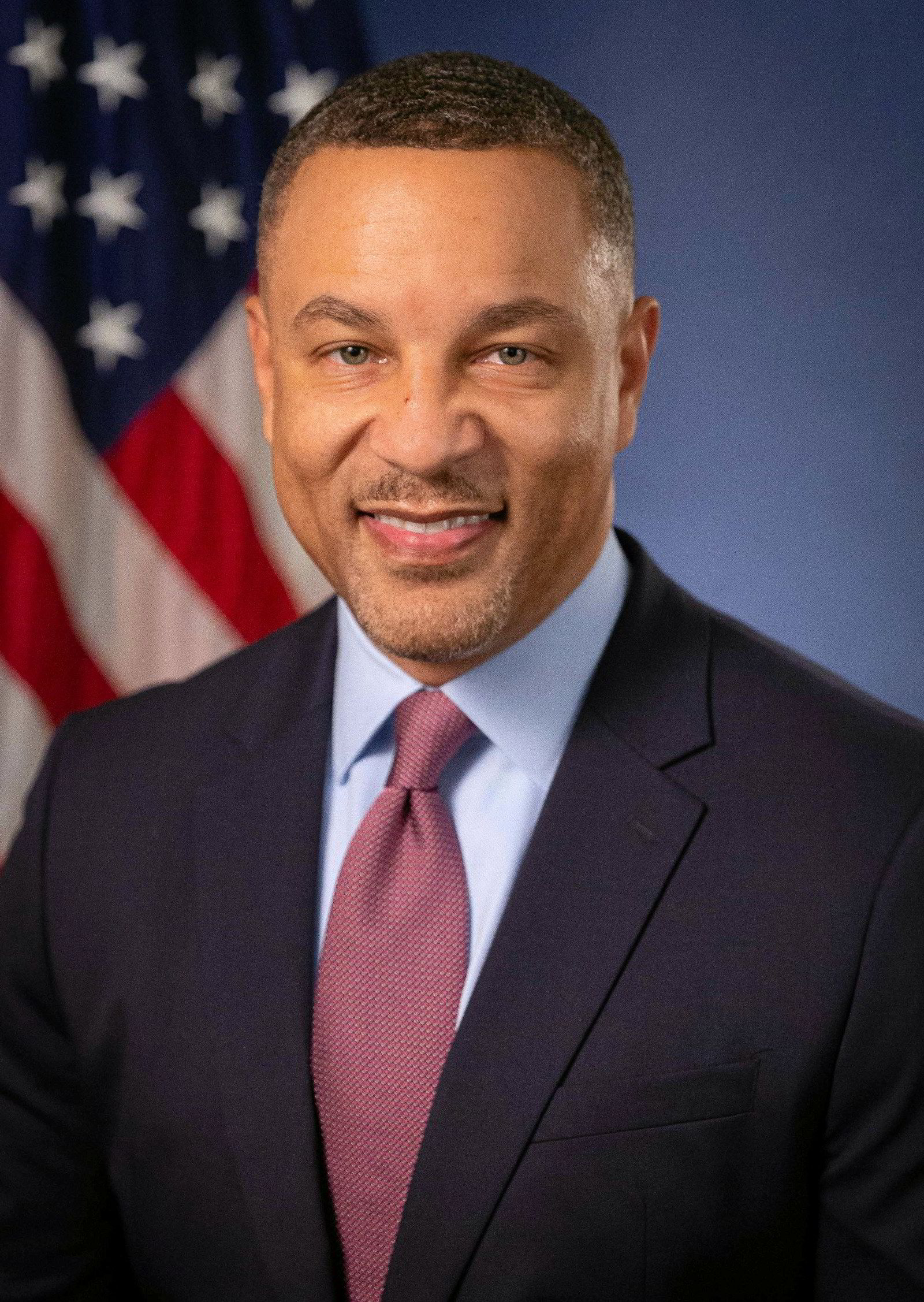 Gogic's defence attorney, Sanford Talkin of New York law firm Talkin, Muccigrosso & Roberts, declined to comment for this story and would not say whether Gogic still contends that he is innocent. Florida lawyer Lawrence Hashish, who temporarily represented Gogic after his arrest at Miami International Airport in late October, said at the time that he maintained his innocence.
That arrest put Gogic back in headlines more than a decade after his final fight.
Boxing websites say Gogic, now 43, was born in Pljevlja, a Serbian-majority city in what was then Yugoslavia.
Just under two metres tall, the boxer had his first professional fight in 2001, launching a career primarily spent in Germany. He reportedly trained under Fritz Sdunek, a German coach better known for his shepherding the Ukrainian brothers Vitali and Wladimir Klitschko to heavyweight championships.
What happened after the end of Gogic's boxing career is not clear.
A grand jury indictment filed in October in the US federal court in Brooklyn, New York, accused him of working with others to move more than 19.9 tonnes of cocaine on three vessels belonging to MSC between May 2018 and July 2019. He faces three counts of violating the Maritime Drug Law Enforcement Act, as well as one charge of conspiracy to break the narcotics law.
But legal papers filed by Peace, the federal government's main lawyer in the Brooklyn federal court, describe Gogic's arrest as part of an extensive US investigation into what he described as a "vast international narcotrafficking conspiracy" moving tonne after tonne of cocaine from South America to Europe via US ports.
Under cover of night
Federal prosecutors said the drugs would be loaded on commercial ships at night on the high seas off the coasts of Colombia, Ecuador and Peru.
They alleged that the cocaine was delivered to the container ships by speedboats that would approach at multiple points along their planned routes.
Crew members loaded the cocaine by using the ships' cranes and nets to lift the drugs from the speedboats.
"Once the cocaine was on board, the crew members would secrete it within specific shipping containers that they knew had room to conceal the large quantities of cocaine they were trafficking and for which they had duplicate counterfeit container seals," Peace said in legal filings.
"They selected the specific containers to be used to conceal the cocaine based, in part, on the containers' location and orientation, and route and destination on board the vessel."
Prosecutors alleged that to do that, Gogic and his co-conspirators relied on access to each vessel's crew, route, manifest and position data, and knowledge of the legitimate cargoes in each container.
They claimed that he then coordinated with different groups of dockworkers in ports in Europe to secretly remove the illegal cargoes from containers once they arrived.
Balkan deliveries
The drugs would ultimately be delivered to Balkan cartels.
"The defendant did these criminal acts to further his own aims and those of Balkan-based cartels for which the defendant procured cocaine," Peace told the court.
MSC's anti-drug efforts
After the discovery of drugs on its vessels in 2019, MSC said it has "significantly intensified" its security, spending $50m in 2022 alone.
The company said there are 50 different ways that it seeks to detect potential illegal activity on its trade lanes, including state-of-the-art technology that uses artificial intelligence, and close cooperation with law enforcement bodies.
MSC said it is now recognised as a leader in anti-smuggling efforts.
"The global drugs trade is a systemic problem that no single company can address alone," the company said in December. "From the sources of production to the consumers who drive demand, everybody in the supply chain must seek to play their part, to help law enforcement, customs and port authorities to better control the issue."
As TradeWinds has reported, charges against Gogic accuse him of involvement in drugs found on three MSC-operated container ships in 2018 and 2019.
In February 2019, federal agents seized nearly 1.44 tonnes of cocaine on the 11,600-teu MSC Carlotta (built 2017) at Newark, New Jersey. Hidden in a container were 60 large bundles, each containing two big packages wrapped in plastic and rubber. Those packages each contained several bricks of a white powdery substance that tested positive as cocaine.
Duffel bags of cocaine
Less than a month later, agents found 14 black duffel bags in a container on top of a legitimate container on the 9,400-teu MSC Desiree (built 2017) as it called in the port of Philadelphia. They contained 547 kilograms of cocaine.
The big haul came in June 2019. Agents were inspecting the 11,600-teu MSC Gayane (built 2018) at Philadelphia when they noticed anomalies on seven container security seals, according to a filing by Peace.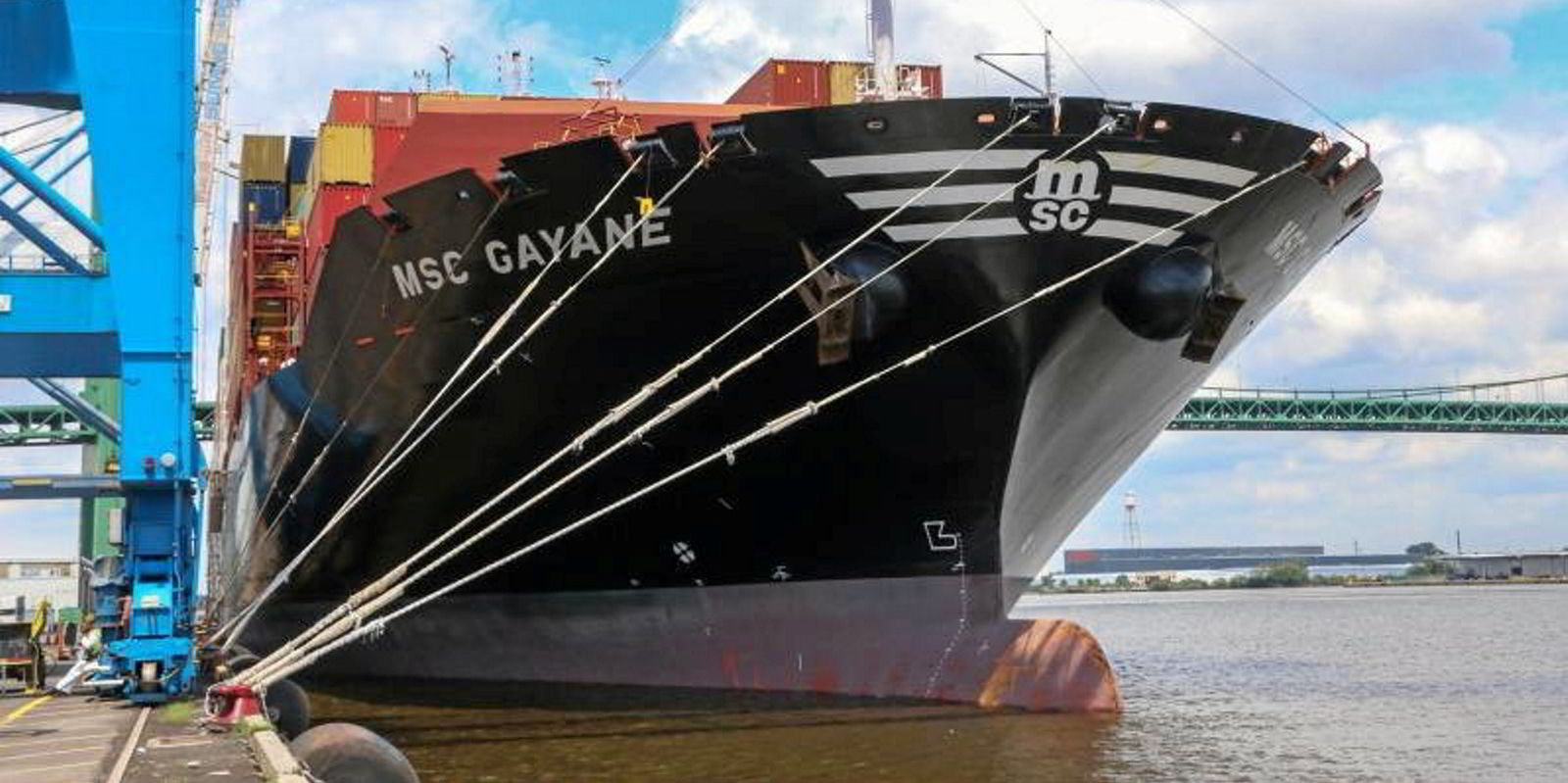 They opened the boxes and found bales and bags that bore the hallmark of drug smuggling.
When the containers were offloaded, authorities found nearly 18 tonnes of cocaine, as well as a plastic bag with $48,000 in cash.
$1bn seizure
It was one of the largest drug seizures in the US, yielding $1bn-worth of cocaine.
The drug bust led the authorities to seize the MSC Gayane, allowing it to sail only after then-US Attorney William McSwain said his office secured $10m in cash and a $40m surety bond from the owner and operator in exchange for "temporary release pending a final resolution" of the case. The vessel was owned by US bank JP Morgan and bareboat chartered to operator MSC.
Even after the ship sailed on, Bloomberg reported in December that the US Attorney's Office in Philadelphia has been building a civil case against MSC that, if successful, could result in the forfeiture of the vessel or a substantial portion of its value.
The MSC press office and a spokeswoman for the attorney's office did not immediately respond to a request for confirmation of the ongoing forfeiture case.
The Swiss liner operator has described itself as an innocent owner in the case.
"MSC, like others in the liner shipping industry, remains firmly opposed to this illegal trade and actively takes steps to counter the criminals' new techniques," the company said last month.
Guilty pleas
Prosecutors secured guilty pleas from eight crew members on board the MSC Gayane, and all have been sentenced, according to court records and the Department of Justice, receiving prison sentences as long as seven years.
The Justice Department said that after the men hoisted the cocaine from speedboats onto the MSC Gayane at several points throughout its journey, they bent railings on the container ship and pulled back doors on containers to squeeze the duffel bags of drugs into the boxes.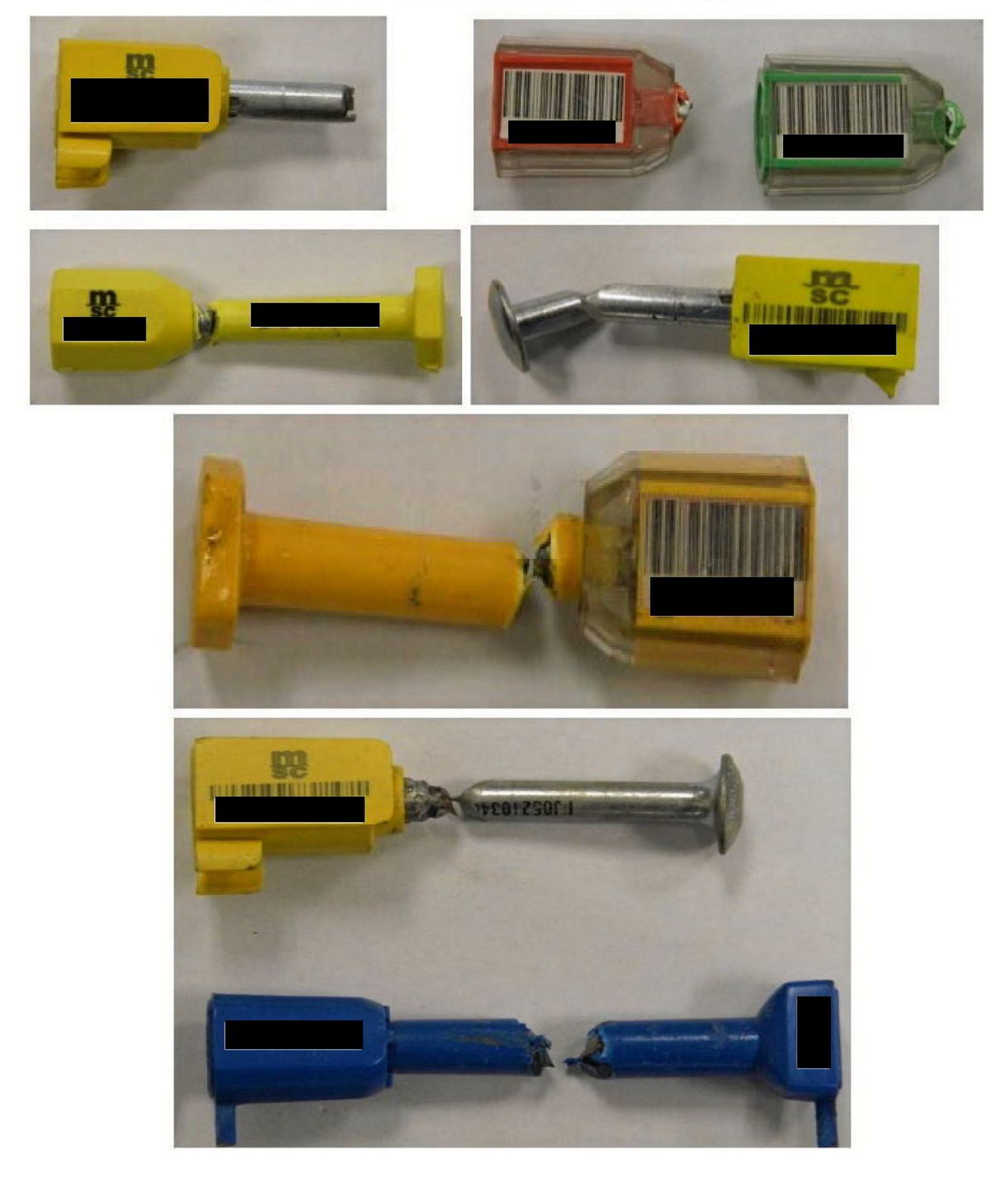 They replaced the containers' seals with falsified replacements, to cover up that the boxes had been breached.
In court filings in the US federal court in Philadelphia, prosecutors said four of the MSC Gayane crew members used what were described as "narco" mobile phones to communicate with co-conspirators on land and recruited others on the vessel to help move the cocaine.
In addition to the seizures on the three container ships in Philadelphia and New Jersey, law enforcement officers seized cocaine related to the conspiracy at ports in Panama, Peru, the Netherlands and elsewhere, according to filings by Peace.
Prosecutors have accused Gogic of not just coordinating the drug shipments, but also trying to find a "snitch" who he believed was behind the various seizures.
And they said they have strong evidence against him, including multiple coordinating witnesses, recordings of meetings and photos of him meeting with alleged co-conspirators.
Evidence against Gogic
"The recorded communications include specific discussion of the defendant's role in the conspiracy, including his contact with various Colombian narcotraffickers who loaded the maritime vessels separately, and his discretion and control over deciding how the different groups of investors would divvy up the losses flowing from particular seizures," Peace wrote.
"The recordings also include discussion among the defendant's conspirators concerning the defendant's suspicions and inquiries about finding a 'snitch' after law enforcement had made several seizures."
Federal agents arrested Gogic on 30 October while he was boarding a flight from Miami to Zurich. Prosecutors said he had no legal immigration status and had never travelled to the US before.
Hashish, his Florida lawyer, told reporters at the time that he was in the US for a boxing convention.
"These charges came as a surprise to him," the attorney said in a statement provided to the New York Post.
How his prosecution will play into the reported case against MSC is unclear.
Stephen Simms, a former Justice Department prosecutor who is now a maritime lawyer, said US civil forfeiture law allows federal authorities to take assets that have been used in a crime, and it is not uncommon for it to be used on vessels. It is the same tool that US authorities use to seize vessels and cargo for sanctions violations.
"To prove the innocent owner defence, you have to prove that you didn't know of the conduct that led to the forfeiture," he said.
Innocent owner?
Simms said prosecutors would look to whether Gogic or crew members had any communications with MSC that showed it had knowledge of the drug activities, or that it should have known, although he said the fact that speedboats delivered the drugs while the vessels were underway and they kept to their schedule may support a claim that the liner operator had no idea what was happening.
MSC has insisted that it could not have known of the drug operations on board its ships.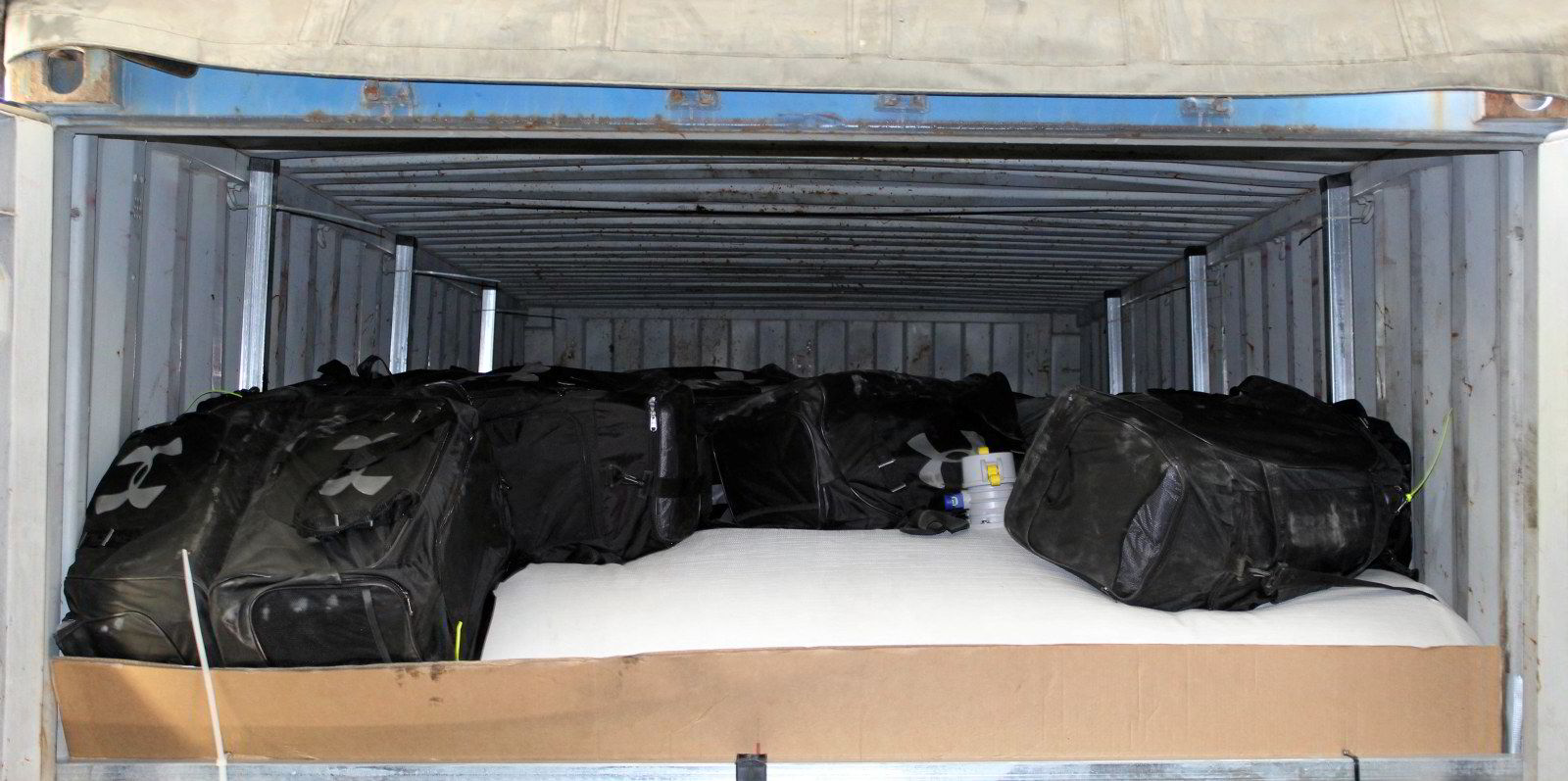 "The traffickers behind the MSC Gayane incident used groundbreaking methods to smuggle their drugs and the operation could not have been foreseen or predicted by any honest shipping operator," the company said in December.
After a transfer from Miami, Gogic is being held at the Metropolitan Detention Center Brooklyn, US Attorney's Office spokesman John Marzulli told TradeWinds.
If found guilty, the charges against him carry a mandatory minimum sentence of 10 years imprisonment and up to a life sentence.