Classification societies are reviewing tens of thousands of ship efficiency management plans, in the first significant step towards regulating the carbon emissions of the world's trading fleet.
Flag states have largely assigned to classification societies the role of assessing and approving shipowners' Ship Energy Efficiency Management (SEEMP) part III plans, which outline their compliance measures for the Carbon Intensity Indicator.
Read the e-paper edition of TW+
Flip through the pages of the full edition of our magazine as TradeWinds reporters explore the ramification of upcoming IMO rules on carbon.
Class now has a unique bird's-eye view of how shipowners are responding to the upcoming regulation ahead of the 1 January 2023 deadline for SEEMP approval.
Japan's ClassNK has already handled around 1,200 SEEMP applications, at the time of writing, with the figure growing all the time.
The Korean Register has seen some owners already starting to look ahead to alternative low-emission fuels. But there are still some shipowners "who are not ready for this", it says, warning that the preparation required should not be underestimated.
"In determining compliance with CII regulation, a higher level of preparation and implementation by shipping companies is required than for any other regulation," the Korean Register said.
Lloyd's Register advisory & digital growth product manager Luke Shu says the awareness level of the regulation "is still relatively low" among shipowners, with some approaching the SEEMP as a "form-filling exercise".
DNV notes a "significant increase in attention paid by shipowners to the regulation" in recent months, but it says many owners are still uncertain about the implications of a D or E rating — which is below the minimum required C — for their ships.
Vassilios Dimoulas, Bureau Veritas technology & innovation manager for Greece, Cyprus and Malta, describes the understanding of the regulation as "generally good".
But he says owners have concerns with the methodology for reporting excluded consumptions and the application of correction factors.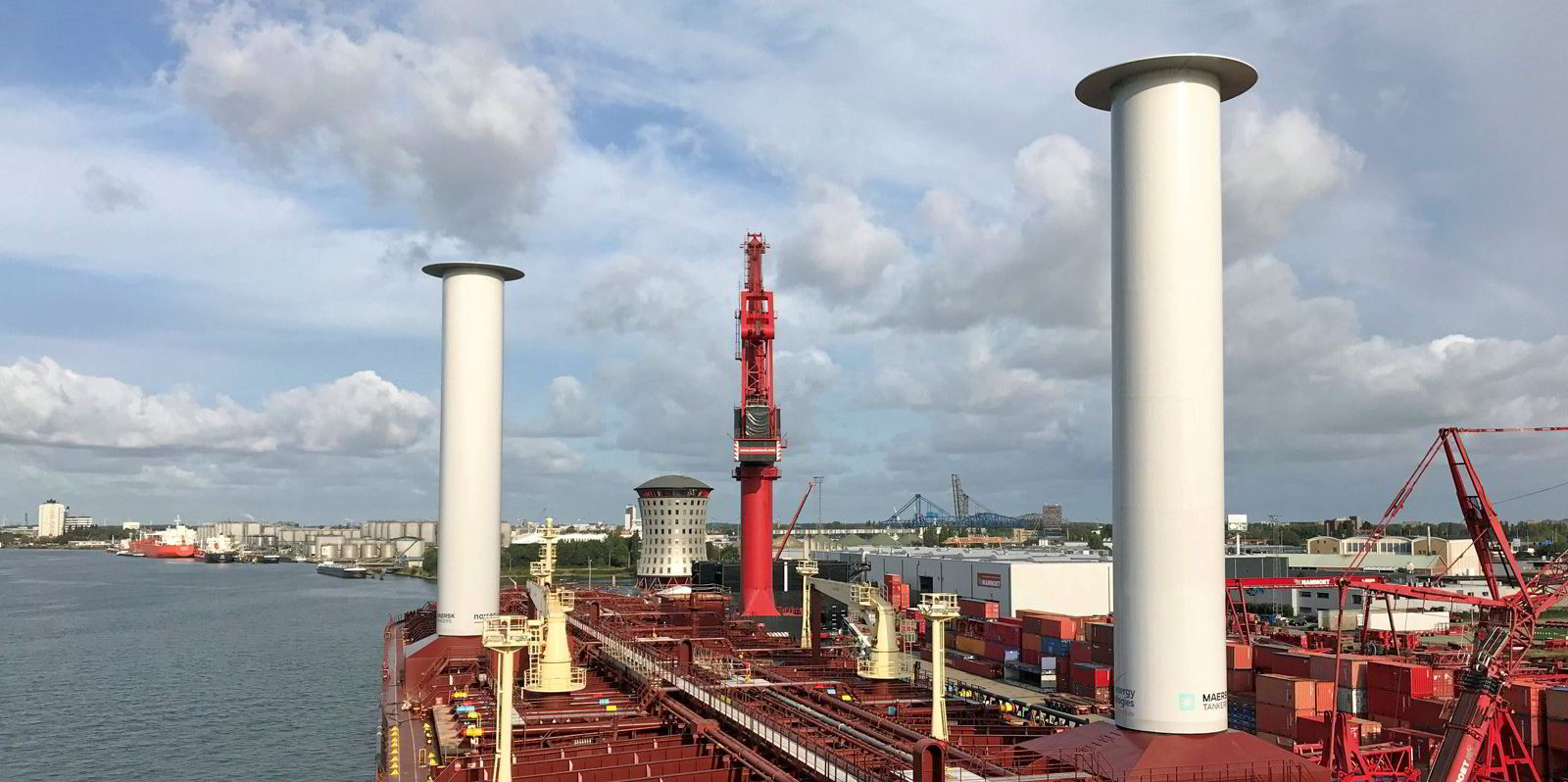 The classification societies say by far the most common approach to managing efficiency is speed optimisation, followed by weather routing, fitting efficiency devices — to help Energy Efficiency Existing Ship compliance too — hull cleaning, optimisation of trim and ballast and just-in-time arrival.
Some owners are using the process to go one step further in anticipation of tougher regulation in the future.
"For later stages of application — and depending on the market and regulatory developments, availability and price — some owners are considering use of biofuels and carbon capture for a more drastic improvement in the attained CII," says Dimoulas.
Classification societies also provide a number of commercial products to assist shipowners improve the operational efficiency of their ships.
The Korean Register's Greenhouse Gas Authentic Reporting System is being updated to give a regular CII rating and predictive rating based on speed adjustment plus the use of energy-saving devices.
Around 3,000 ships have signed up to ClassNK's greenhouse gas management tool since its launch in April.
DNV has a SEEMP III generator to help shipowners compile their plans.
Lloyd's Register has experienced an increase in interest in its voyage optimisation tools from owners and charterers and has been growing its digital data services to meet the demand.
As owners propose measures, some of the shortfalls of the regulation have become clear. As cargo carried is not considered part of the CII rating, it is no use owners proposing a reduction of ballast voyages as a strategy in their SEEMP plans.
"One may argue that ships that minimise ballast voyages to maximise the cargo carried for the energy consumed are treated unfairly," Dimoulas observes.
It has been suggested that some ships may be assigned to operate in trades that might boost the CII rating.
"Certain compliance strategies may only wish to please the rating system, which could lead to increased overall CO2 emissions," Shu says.
How EEXI and CII work
The Energy Efficiency Existing Ship Index applies technical standards to cut carbon dioxide emissions by ships from 1 January 2023 based on the Energy Efficiency Design Index adopted by the IMO for newbuildings in 2020.
The Carbon Intensity Indicator (CII) will regulate existing ships above 5,000 gt from an operational perspective. It is worked out by taking a ship's annual emissions from fuel used and dividing that by its capacity (deadweight or gross tonnage), multiplied by annual distance travelled in nautical miles.
The CII will be implemented via a new Part III of the Ship Energy Efficiency Management Plan (SEEMP) containing targets and an implementation plan that details measures to be applied.
From 2024, CII ratings will be assigned for the previous year ranging from the highest A to lowest C pass grades, while D and E results may be considered non-compliant.
Operators of ships rated D for three consecutive years or E for a single year will have to develop an approved plan of corrective actions to bring a vessel into compliance by the end of the next year.
The CII is based on 5% reduction in carbon intensity in 2023 relative to a 2019 base level. Its requirements will get stricter by 2% per year until 2026. The IMO has yet to decide on further levels.
Source: Paul Berrill/Edwin Pang